CONCORD – You won't catch the fastest man in the South Piedmont 3A Conference bragging about how good he is.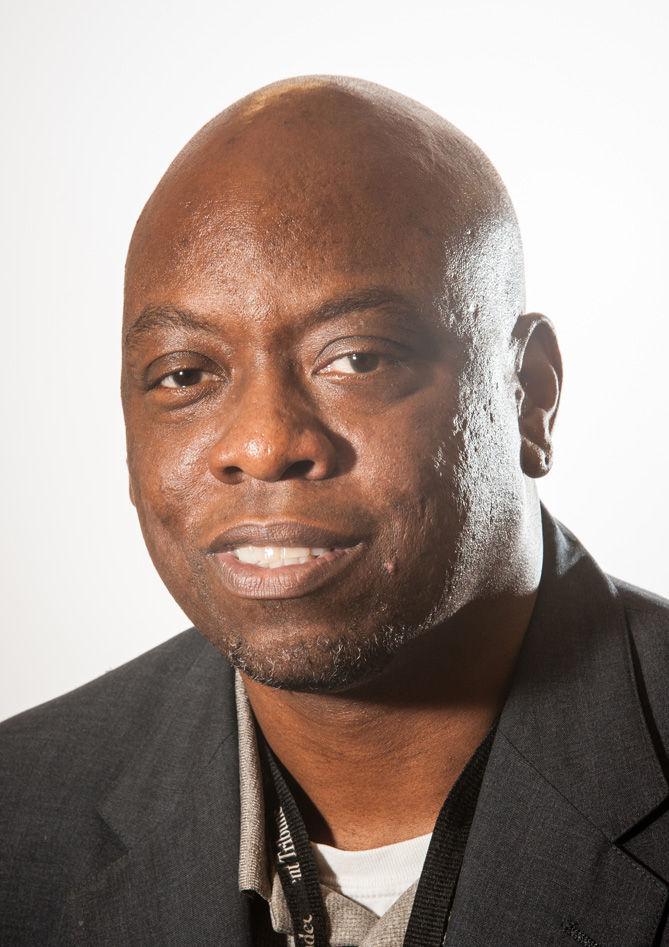 You won't catch the SPC's top short-distance hurdler doing that, either, and such talk definitely won't come from the league's best long jumper.
That's because they're all the same guy: Concord High School's unassuming Isaiah Clark.
Clark, who graduated from Concord just last week, walked away from last month's SPC track and field championships with quite the gold medal haul, winning the 100-meter dash, the 200-meter dash, the 110 hurdles and the long jump.
Consequently, he was voted the SPC Boys Most Outstanding Performer of the meet.
When asked about his feats, while you could tell Clark was pleased, he talked very little about how he had risen to the top and proven he's one Cabarrus County's best overall athletes; his most overwhelming emotions were humility and gratitude.
He was thankful for his coaches, past and present. He was thankful for his competitors, who pushed him to be so good that day. And, quite honestly, he was thankful for having even been able to compete in the SPC championships because, well, he wasn't exactly feeling his best that day.
It was scorching hot out at West Cabarrus High School's new track. That, along with not having much to eat that morning, wasn't a good combination.
His only sustenance came when his parents, Anthony and Hannah, stopped at Hardee's on the way to the meet and he got some French fries.
That's not normally the breakfast of champions.
"I had thrown up the meet before, and I was scared that I I was going to do it again, so I didn't eat much," Clark explained. "I wasn't feeling that great."
You certainly couldn't tell any of that from the way Clark performed, starting with his first event of the meet, the long jump.
Although his first three jumps of the day were nothing to write home to Hannah about (17 feet, 18 feet and then a scratch for going over the board), he had one last jump. At that time, he was nowhere near the leaders.
"I was kind of frustrated with myself because I knew I could do better," Clark said, "so I just had to jump as far as I could. I wasn't sure I was going to get it, honestly. I was like, 'This is going to be a tough one.' I was in my head a lot."
Nonetheless, Black found the wherewithal to pull himself together and head down the runway for his final attempt. He was well clear of the board, took off for a clean jump, and threw his arms to make himself fly as far as he could.
"They have 21-6 marked on the side," Clark said of the long jump pit. "I was just trying to get past that.
"When I looked back and saw how far I was (past) 21-6, I was excited about it. I was just waiting for (the official) to say what distance it was. When he said it, I was like, 'Yes!'"
His mark was 21 feet, 9.75 inches. Not only was it good enough to win the SPC (by almost 8 inches), it was the No. 2 jump in the state for a Class 3A athlete.
Next up were the 110 hurdles, and there was reason for Clark to be nervous about that event, too. It would call for a last-minute adjustment.
"I hadn't been doing well most of the season," Clark said. "I had been jumping over the first hurdle pretty wobbly and in odd sorts. So I was getting some run-throughs, and I realized I had to switch my legs – I had to put my right foot forward instead of my left."
It was a good decision. Clark wound up finishing in first place in 15.18, which was a season's-best and the sixth-fastest time in 3A this season.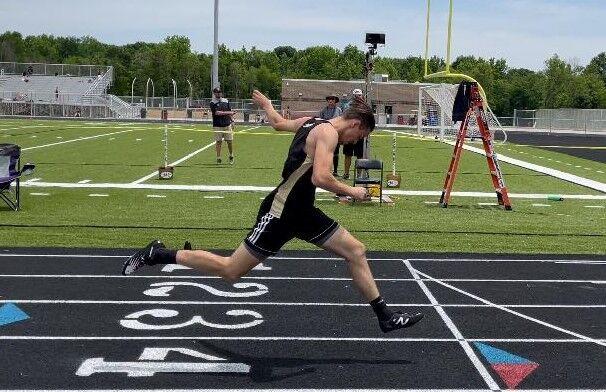 "Those were the two events I was worried about, long jump and hurdles," Clark said. "So that put me in a good mood, and I was feeling great about the 100."
How great was he feeling?
After winning his first two events, Clark went off to a private place, bent over, grabbed his stomach, and left those fries right there on the ground.
It didn't necessarily make him feel a whole lot better, but he was able to summon the energy to make his way over to the start of the 100-meter dash anyway.
"My stomach wasn't feeling too good, but I guess the adrenaline got to me, and I tried to push through," Clark said.
Clark won the race convincingly. With a personal-best time of 10.80, he was the only competitor to go sub-11 seconds. That time also was sixth-best in Class 3A.
Only the 200 meters was left, and it was an event that was still rather new to Clark. He'd only competed in the 200 once before, in the meet before the SPC championships. So, yes, he was still a little nervous – not scared but nervous.
Though Clark doesn't show a lot of emotion publicly, he wanted this. The 200 is one of track's marquee events, along the 100, and he was excited about the opportunity to show what he could do.
Plus, that would also mean winning a fourth gold medal, which is rarefied air, especially for someone in the SPC, a league that normally produces some of the state's top 3A athletes.
But this event wouldn't be without its added drama for Clark, either.
Starting block snafus normally spell disaster for sprinters.
"The blocks slipped out," he explained of his start in the 200. "I was a little worried."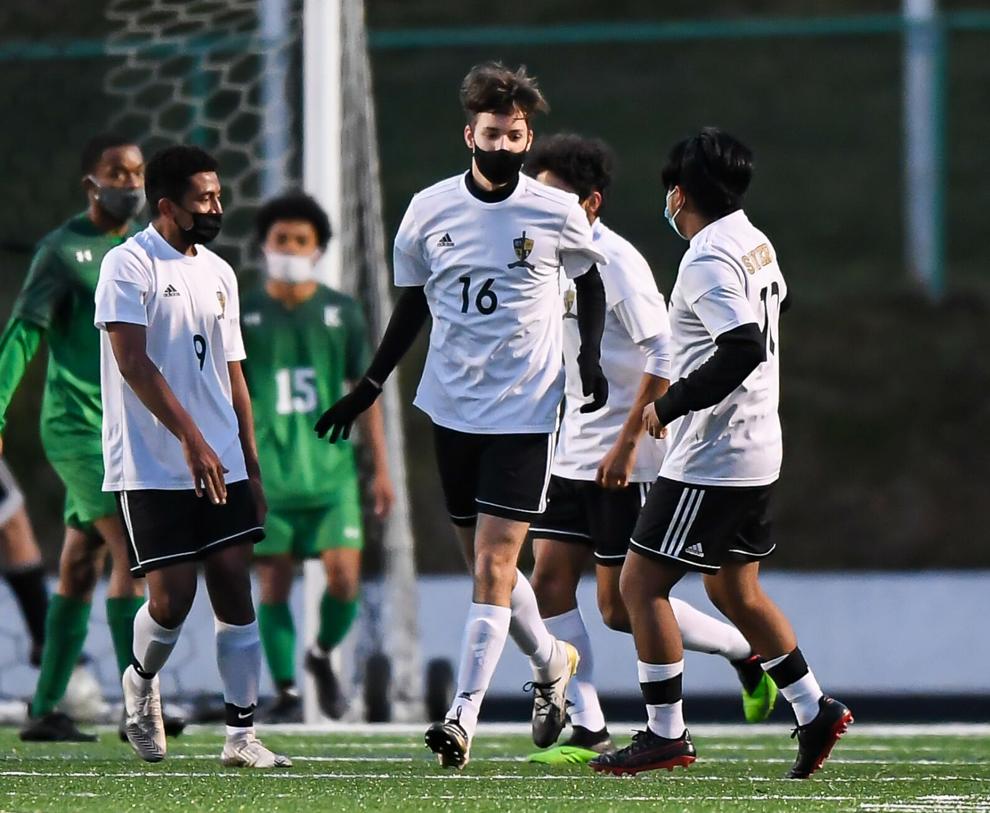 Clark quickly adjusted and produced another gem, beating the field in 22.72. It was his second personal-best time of the day.
Concord second-year track and field coach Shayne Milligan wasn't all that surprised.
"Honestly, I think the 200 is his best event," Milligan said. "He didn't run his best time, but he still won the race.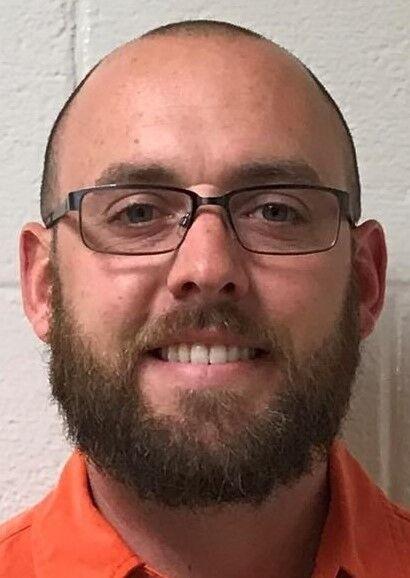 "It was the first time all season that he was truly maxed out on all his events. Usually, we keep him around three events, so I imagine in the back of his head that he was worried about having to run all four. But he's always wanted to push himself and endure. I think he kind of felt he could win them all, and that's why he decided to do it."
Many people in the county are used to hearing and reading Clark's name because he's a three-sport athlete at Concord. The 6-foot, 160-pounder also played soccer and football for the Spiders – usually at the same time since they both typically are fall sports – before wrapping up the school year on the track.
Being a three-sport guy wasn't the plan when he first got to high school.
In middle school, Clark played an assortment of positions for the football team, but he had grown tired of it and wanted to focus on soccer in high school.
"But then, one of the soccer coaches, Coach (David) Trott, talked to me in practice about how (the football team) needed a kicker," Clark explained. "I went and tried out, and I've been on varsity four years."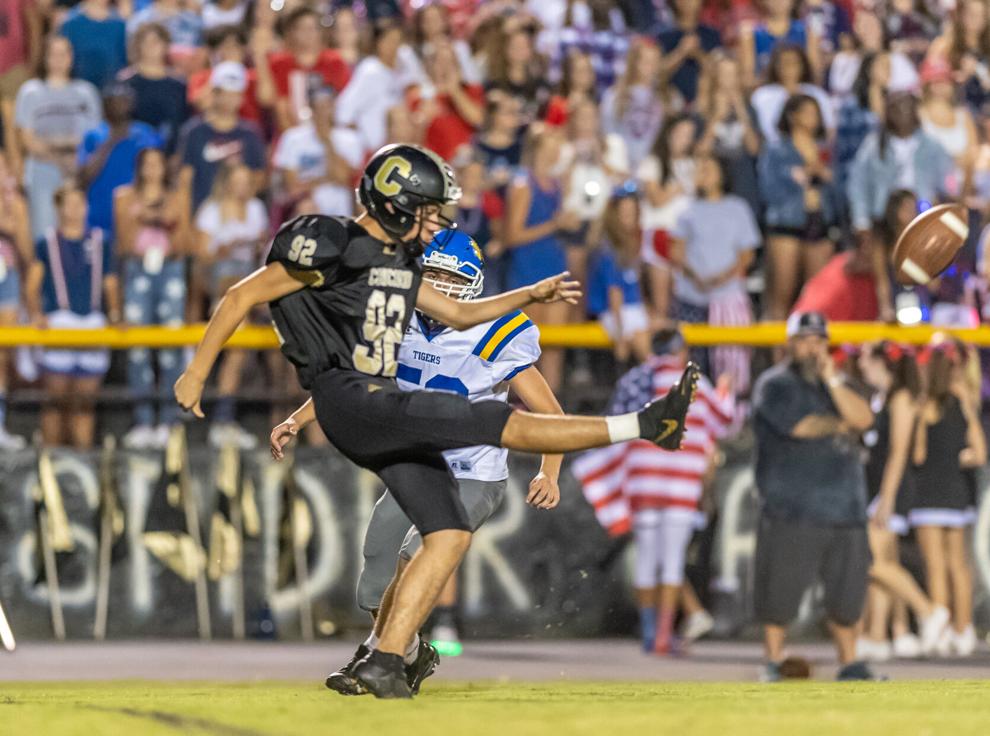 Clark, as usual, was a natural on the football team. His junior season, for instance, he was named the SPC's Special Teams Player of the Year after handling kicking and punting duties for the Spiders.
Meanwhile, as a midfielder and forward for the soccer team, Clark earned all-conference recognition and helped the Spiders win back-to-back SPC titles. As a junior in 2019, he was a key contributor on a Concord boys soccer team that some consider the best in school history.
While Clark was good at track, too, it was a steady progression to the top. He competed fiercely and was always in the hunt, but he never won a race as a freshman running mostly hurdles events.
His 10th-grade year, his only first-place finishes came in the 4x100 and 4x200 relays, but he put up some top-three placements in the 100, 110 hurdles and 300 hurdles to build momentum.
But Clark began to break out as a junior. It started with the indoor track season, when he finished third in the state in the 55-meter dash and was ninth in the 55 hurdles.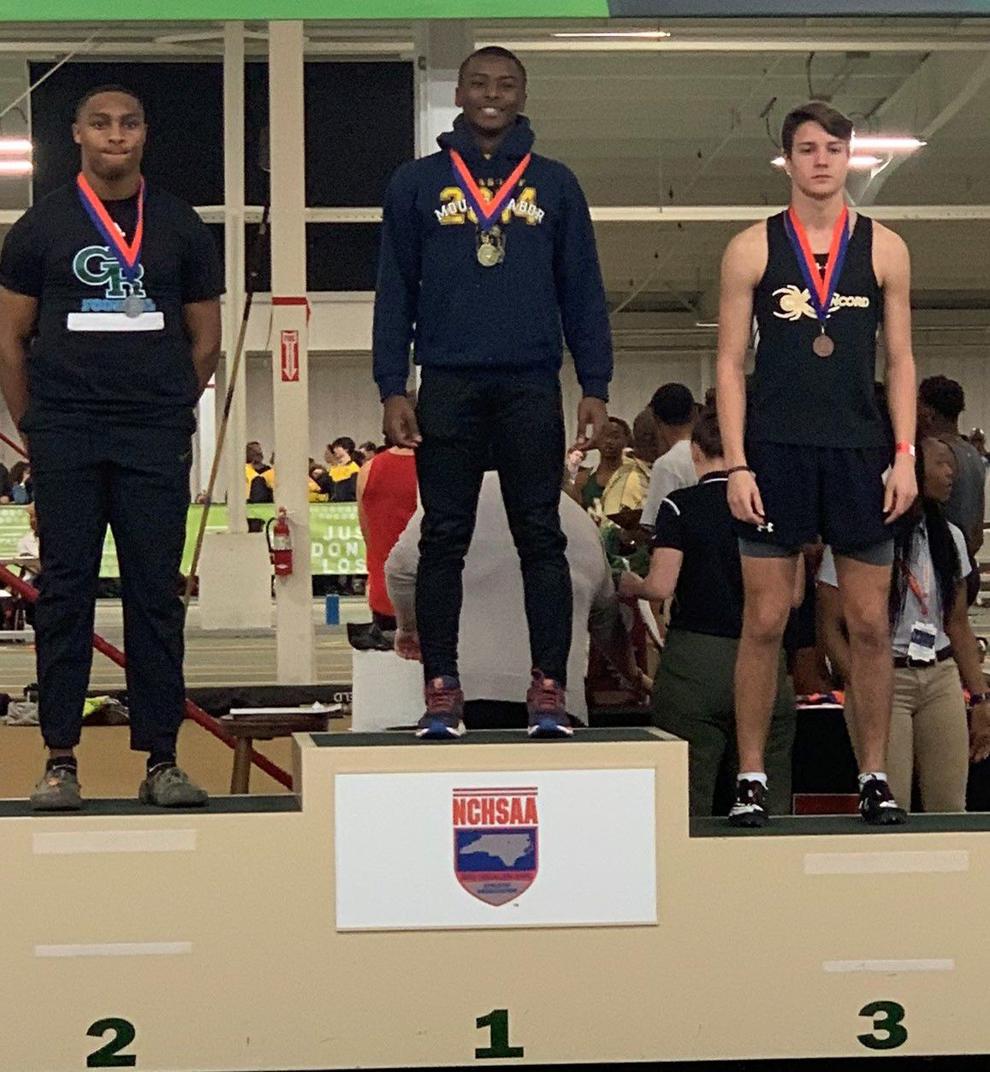 It was a sign of things to come.
Even though the outdoor season was cut short because of the COVID-19 pandemic, in his only meet last spring, Clark managed to win the 100-meter dash, the 100 hurdles, the long jump, and he ran on first-place 4x100, 4x200 and 4x400 relay teams.
Hard work was literally starting to pay off.
"At the beginning (as a freshman), I was running, like, 11.7 (in the 100)," Clark said. "That wouldn't have even placed me for conference. The next year, I dropped about .8 seconds off and ran a 10.9. The next year, COVID hit and the season was cancelled, and I thought I was going to be slower. But football and soccer got me ready for track season this year."
Clark has athletic genes. Hannah, his mom, played high school basketball and softball in her hometown of Maiden. His dad, Anthony, played football in the football-crazed town, too.
But despite his prowess in athletics, Clark kind of breaks the mold of what the typical three-sport standout used to be.
His world doesn't revolve around sports, and he said he has no athletic heroes.
"I don't really have the time to think about them," he said. "I have football after school and then soccer after football."
Clark's idea of a good time?
It's not playing video games or watching sports on TV. Instead, he relaxes by riding his bike in downtown Concord for hours at a time with his twin brother, Isaac, or their neighbor, Aidan Semlitz.
"It just gives me time to think and let everything go," Clark said. "Sometimes we'll play basketball at the rec, but I just like riding my bike and just being free. I really enjoy it."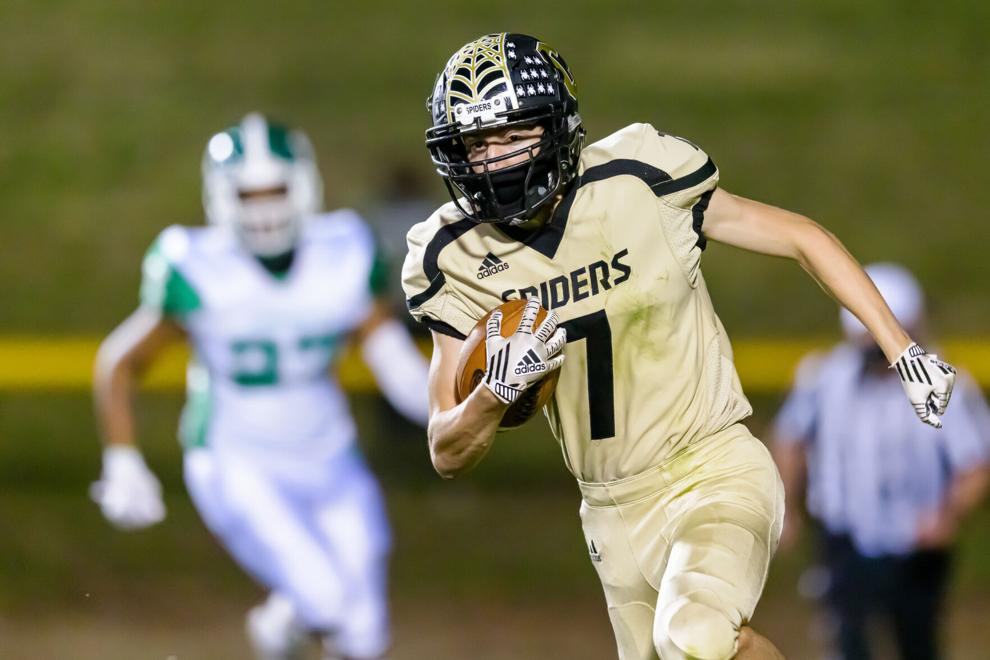 Milligan, the Spiders' track coach, said it's all a part of Clark's makeup.
"I guess the most unique thing about Isaiah is if you were walking through Concord, you wouldn't necessarily think he'd be the fastest one in the school, much less the county," Milligan said. "But he's a three-sport athlete, and I think that's kind of what's made him excel in track and everything that he really does. He's got great work ethic.
"He enjoys running; he thinks it's fun doing it, and I think that's another thing that plays into it. He has fun doing it because he's found something he's really good at. And it's a lot more fun when you're really good at something."
Clark is so good that college sports programs began to pursue him as he continued to leave his mark on multiple playing fields.
Ultimately, he chose Ferrum College, a tiny college in Virginia. For a low-key guy like Clark, it seemed like just the right fit.
It will also have a familiar feel because Clark will be participating in multiple sports there, too.
"I was originally recruited for football, and then they connected me with the track coach, so I'll do both," Clark said. "It was the first school that really contacted me. Then we took a trip up there, and my mom really liked the school and what their morals were and what they taught everyone up there.
"I really liked the mountains, and I liked the coaches. I thought one of the coaches reminded me of Coach (Timothy) Carter."
Carter was an assistant coach at Concord who helped Clark grow as a track athlete. He now is the head coach at West Cabarrus.
"Last year, we had Coach Carter with us, and he kind of got Isaiah really motivated in track and kind of helped him find his stride on the track and helped him with the hurdles," Milligan explained. "Isaiah is a special athlete. He really is."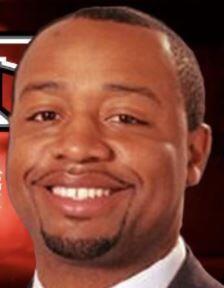 Some added bulk has helped Clark, too.
When he arrived at Concord as a freshman, he stood 5-10 but weighed just 113 pounds. By his sophomore year, he had grown an inch and moved up to 140.
Now, another inch taller and 20 pounds heavier, he believes he's more of a threat as a football player and a sprinter.
"My sophomore year was when Coach Carter came, and we were doing a lot more with our (running) form," Clark said. "Coach Carter would put me in with the long-distance runners so I could have that top speed. We've worked on my acceleration since then, and now I really feel confident when I get out there."
The next mission for Clark is to have a strong showing at the 3A Midwest Regional meet at Greensboro's Dudley High School Saturday. This is important to him because he's never qualified for the outdoor state track meet, and now's his chance.
The difference between the regional meet and last month's SPC competition is he doesn't expect his stomach to be in such knots going into it.
"I feel great," Clark said. "I feel the best that I've been since I started high school. I've definitely improved a lot. I went from a soccer running style to a sprinting style; I was used to swinging my arms outside of my body instead of keeping them in line.
"I'm just glad that I know I can push myself. I really think I can go 10.6 or maybe at least 10-5 (in the 100 meters)."
One thing is certain: the laid-back Clark will take the same approach he always has.
There won't be lots of talking or self-absorption before the meet. Before he competes in an event, he'll find a quiet spot and reflect on what he has to do.
It's been that way since he first laced up the spikes, and there's no reason to change now, just because he's one of the finest athletes in the county and the biggest track meets of his life are on the horizon.
"In the bleachers, I just silence everybody out," Clark said of his pre-meet routine. "I don't have music or anything; I just listen to everything around me and get ready. Usually, you have to zone out people at the starting line anyway because they're going to talk like they're all that and all this. You've just got to ignore it and run your race.
"I just get on the starting line and show them what it's about."