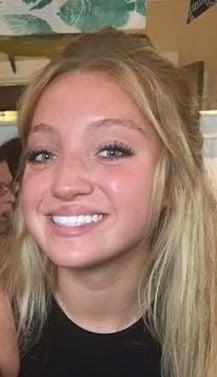 A Concord teen died after falling from a ledge at Linville Falls Sunday evening, according to Leesa Brandon with the Blue Ridge Parkway.
Kaylee Goodman, 18, was hiking with friends around 7 p.m. when she attempted to go over a wall/ledge and lost her footing, according to Brandon who spoke with WBTV.
It happened at the Plunge Basin Falls Overlook, which is part of Linville Falls. Brandon says early reports show Goodman fell between 50 and 70 feet to the Linville River. She believes the teen was dead when paramedics arrived.
Rescue crews from Linville, Burke County and the National Park Service responded to the scene.
There are no signs of foul play, Brandon says. Goodman was believed to be "off trail" at the time, which Brandon says is not recommended.
Goodman was a graduate of Central Cabarrus High School and worked at Olive Garden. She was a member of West Concord Baptist Church.
Services will be at 2 p.m. Wednesday, Oct. 12, at Wilkinson Funeral Home with the Rev. Mike Farley officiating. The family will receive friends after the service until 5 p.m.