CONCORD — Concord Middle School handed out its end-of-the-year awards to its staffers earlier this month.
Principal Liz Snyder met with two of the winners at their homes, while she saw two more at the school.
Meredith Farrell received the Jane Spainhour Award. Snyder surprised her at her house and played a special YouTube video just for her.
"Ms. Spainhour means so much to the Concord community and to Concord Middle School for her overall kindness and love of children and her leadership as an educator," Snyder said. "So, congratulations, Ms. Farrell, you are the Jane Spainhour Award winner for this year."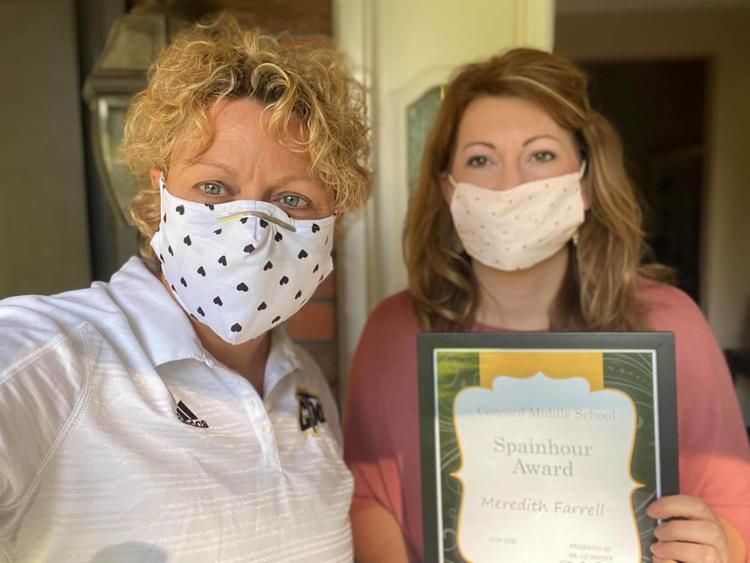 Keishana Tucker was named the 2020 CMS Beginning Teacher of the Year. Snyder met her at her home as well.
"(She) is so deserving of this," Snyder said. "In her first year at Concord Middle, her classes have been engaging, her students absolutely love her, she has helped out in extracurricular activities, and we are so fortunate to have her."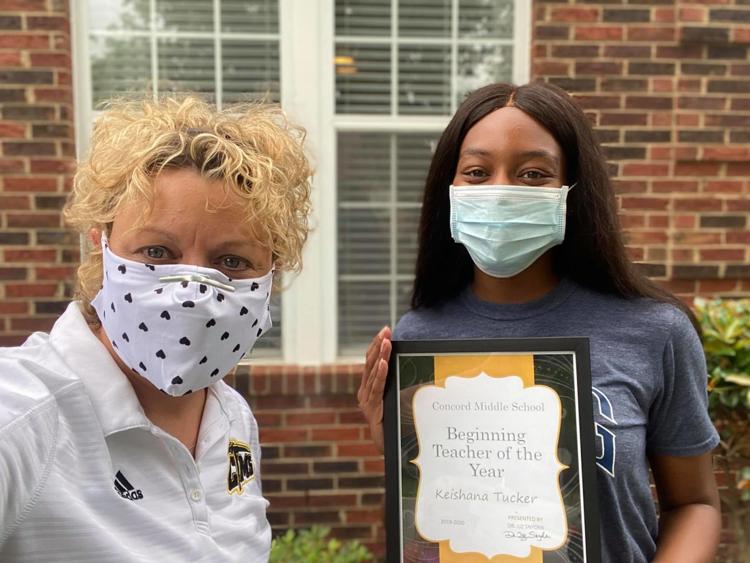 Deborah Cruse Caldwell was named the Staff Support recipient.
Snyder met her at the school.
"We are so fortunate to have her at Concord Middle School," Snyder said. "Her ability to build relationships with students, go the extra mile to help them in any way, help every teacher and care for us each and every day goes unmatched."
Anderson Guotana received the CMS IB Teacher of the Year.
Snyder also met her at the school.
"She consistently incorporates the IB characteristics into her lesson plans, and students have the opportunity to explore IB traits," Snyder said.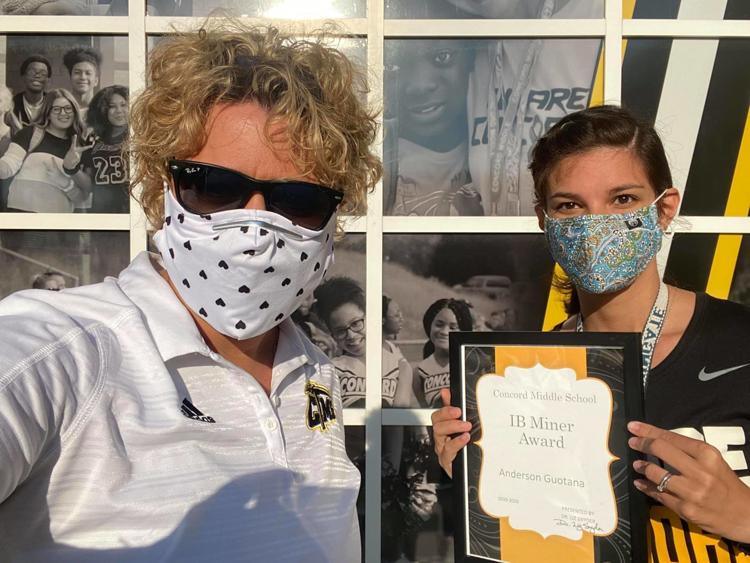 It should also be noted that Kate Clardy was one of five finalists for the Cabarrus County Schools Teacher of the Year.
She was not honored Friday, but Snyder and Assistant Principal Nick Lord spoke highly of her leading up to the award winner being named last month.
"That true kindness, willing to help no matter what, it doesn't matter the situation, she's one of the first ones to always raise her hand and say, 'I'll help,' and so those things kind of make her great," Lord said at the time. "Those are the unspoken things that you don't always know about what teachers do."
Emily Wagoner was named the CCS Teacher of the Year, but Clardy was absolutely worthy of the accolade, according to Snyder.
"I couldn't imagine Concord Middle without Clardy," she said. "The two go hand in hand with each other. She is the face of the school."
Be the first to know
Get local news delivered to your inbox!