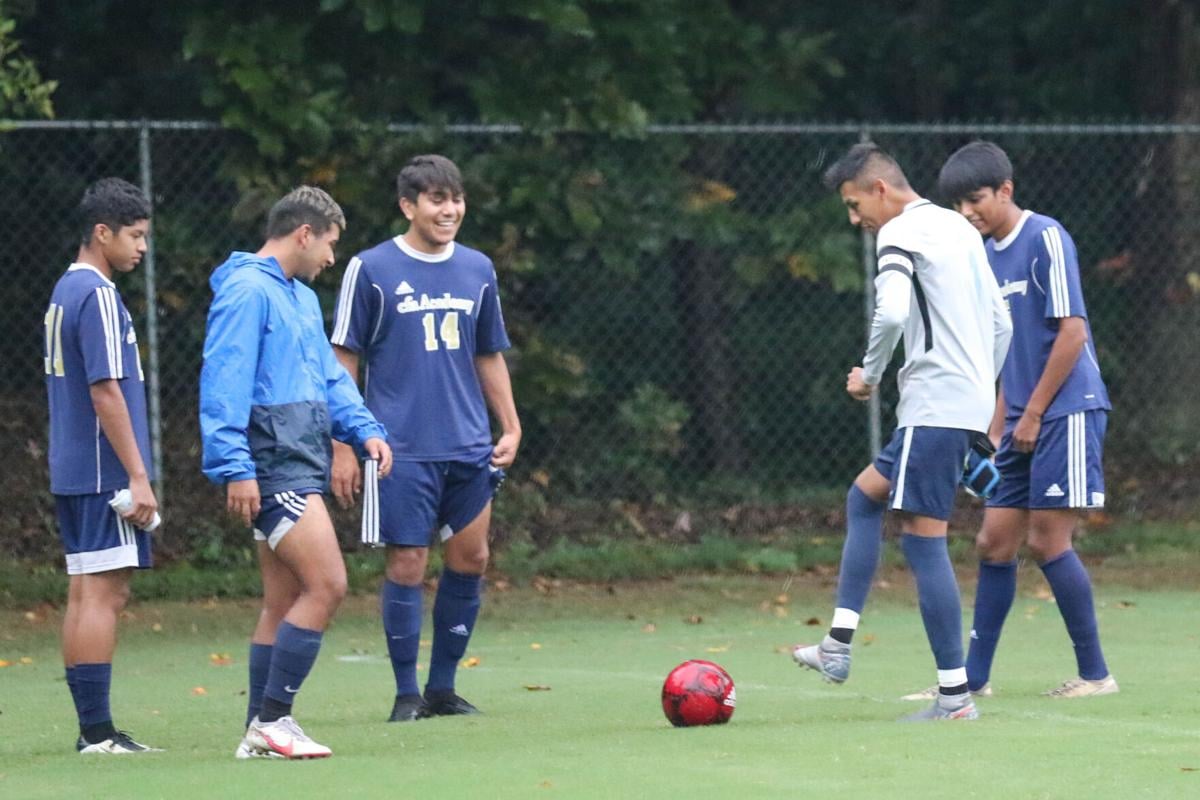 The Concord Academy boys soccer players are taking the pitch with all the confidence in the world during the 2020 private-school state playoffs.
They are feisty. They are tough. They are prepared.
Through six games since the regular season ended, the Eagles have dominated the competition, vanquishing some of the top programs in the N.C. Independent Schools Athletic Association. During their remarkable tear, they have won games by an aggregate score of 33-2.
That run also includes winning the Metrolina Conference tournament title for the second year in a row.
Now, Concord Academy is set to prove it can stand at the top of the heap in the NCISAA. Now, there is just one final step.
On Saturday, the Eagles travel to Winston-Salem to take on Calvary Day School for the NCISAA 3A championship. Calvary Day (13-0) is the No. 1 seed. Game time is 5 p.m.
The second-seeded Eagles advanced to the title game by beating Wilmington Cape Fear Academy, 3-1, in the state semifinals Tuesday night. They are seeking the first state crown in program history.
Concord Academy coach Scott Wagner said he knows exactly why his team has reached uncharted territory this season.
"I think the biggest thing is all the seniors have been starters since they were sophomores," Eagles coach Scott Wagner said. "Just the experience, building up and getting better year by year as a team, has been a big difference. Plus, this group of kids, they don't just play with their skill; they play with their heart.
"They also play with their minds," he added. "One of the things I preach to the kids is that they're going to be facing other teams with equal skills and abilities. So what's the difference going to be? You have to be smarter. You have to play with your heart and do the little things to get you over the hump."
The Eagles know that all too well, actually.
Last season, Concord Academy also had a strong team, one the Eagles felt was ready to win the state title. The Eagles played well in the playoffs, reaching the state quarterfinals, however, their season ended there with a disappointing overtime loss to Forsyth Country Day.
The pain of that defeat has stayed with them.
"When we lost last year, it was our fault; it wasn't because (Forsyth Day was) just the better team," Wagner said. "So I think (the Concord Academy players) just (have) that attitude of 'We messed up last year. We're not going to mess this up again.'
"They've been really focused. First, we won the conference tournament, and they were super focused with that. Then they went into the state tournament, and they haven't lost a step."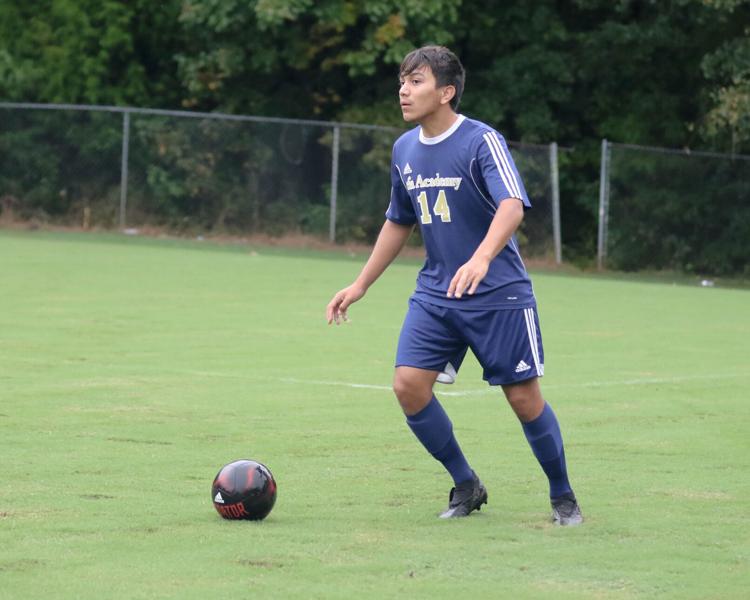 The Eagles have been strong all this season, losing just two of their 13 games. One of those losses was extremely humbling, however.
In the regular-season finale, conference champion Gaston Christian ran past the Eagles, 11-2. It was an out-of-character performance for Concord Academy, which has traditionally thrived on defense. Other than that game, the Eagles had allowed an opponent to score more than two goals on just one occasion.
Wagner knew something wasn't right.
"I basically talked to the captain, Ricky Garcia, and said, 'We've got to change something,'" Wagner recalled. "(Garcia) brought up some things, and I brought up some things, and then we made a change. It was like the green light came on, and everything seemed to click after that."
Adjusting his defense, Wagner moved speedy junior defender Kevin Reyes to a marking-back role.
"Most teams are right-handed and they have their better, faster players on the right side, so I put (Reyes) over there," the coach explained. "He pretty much shuts down everybody over there."
In addition, Wagner instructed senior center back Jose Cisneros to play a little deeper.  
"Jose's just solid," Wagner said. "Colleges are all after him. They like how he has control back there, and he has the speed. He just takes control back there. He keeps things organized, he's strong. It just made a world of difference.
"In our last six games, we've had four shutouts. And the two that weren't shutouts were just single goals. And the one (Cape Fear) had was a penalty kick."
A lot of the credit also goes to senior goalkeeper Ismael Ortiz, who Wagner considers to be the best in Cabarrus County, and senior defender/midfielder Cristian Ruiz.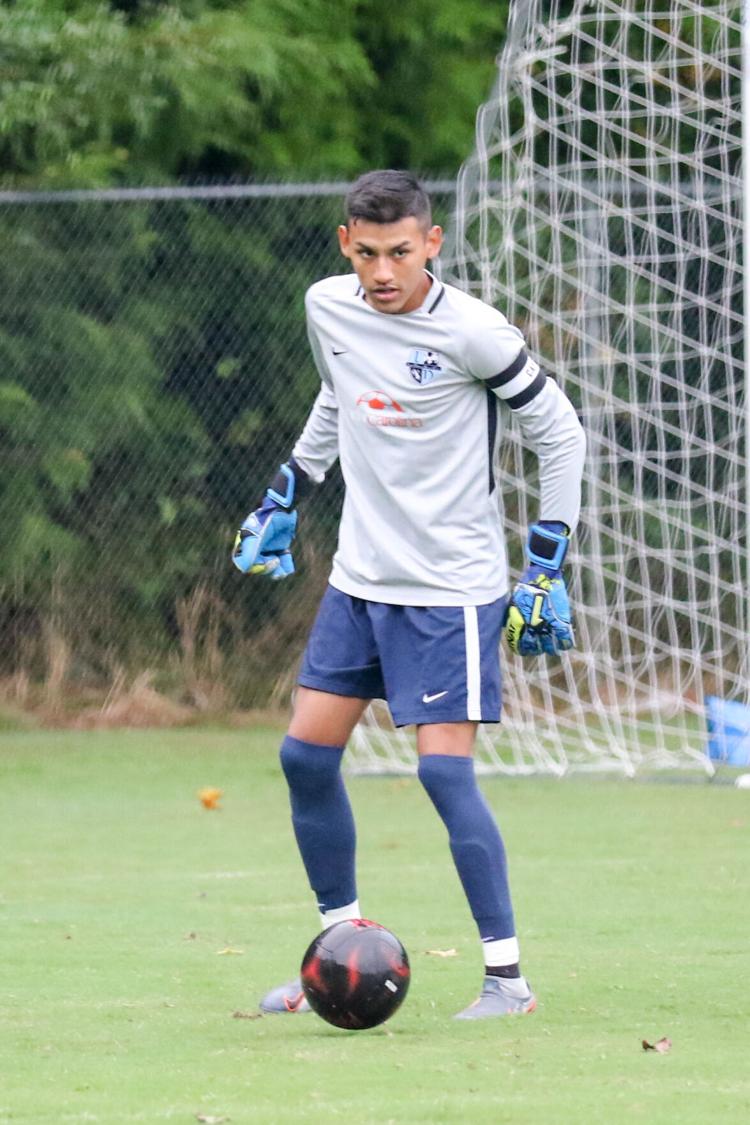 "We've been really good defensively," Wagner said. "As I preach to the boys, 'If (opponents) can't score, you can't lose. So focus on trying to keep a zero on the board. Our offense is going to score; it's just a matter of when.'"
The Eagles are one of the highest-scoring teams in the state, averaging nearly six goals per game. What makes the team so dangerous is the fact that the roster features several players capable of putting one in the back of the net at any time.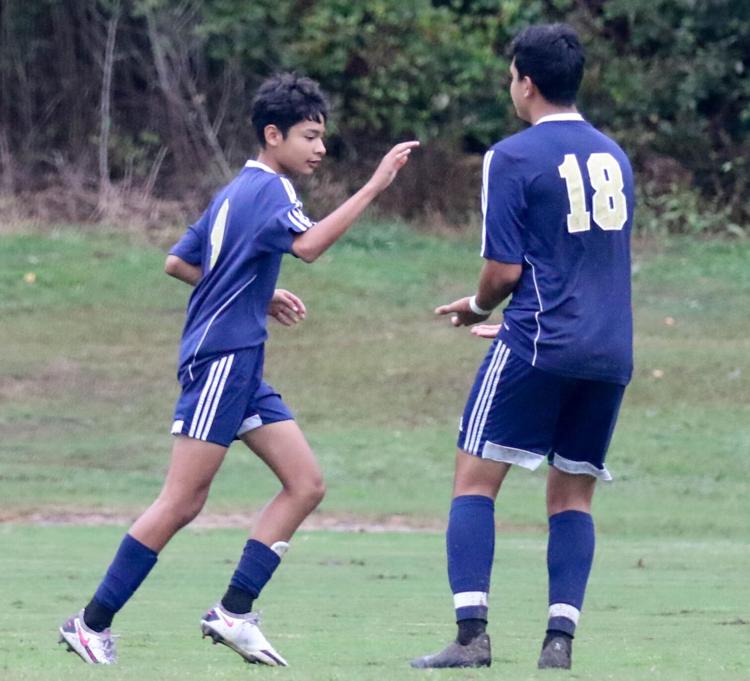 In Tuesday's semifinal win at Cape Fear, for example, three different Concord Academy players were responsible for the Eagles' three goals. Talented freshman Cuicui Gonzalez knocked one in, as did seniors Richy Medina and Anthony Villataro.
"That is one thing that's really neat about this team," Wagner said. "We don't have a (designated) scorer. Anybody can score, so it's harder for other teams to defend us."
Now, the Eagles' coach said, his team is ready to play its biggest game of the season, the biggest game in program history. He doesn't expect any butterflies about playing in such an event to overwhelm them.
The Eagles' hearts are in it. They are mentally and physically tough. They are experienced.
"I think I've been preaching those things to them long enough now, for three or four years," Wagner said. "And now they're believing in that."
Be the first to know
Get local news delivered to your inbox!