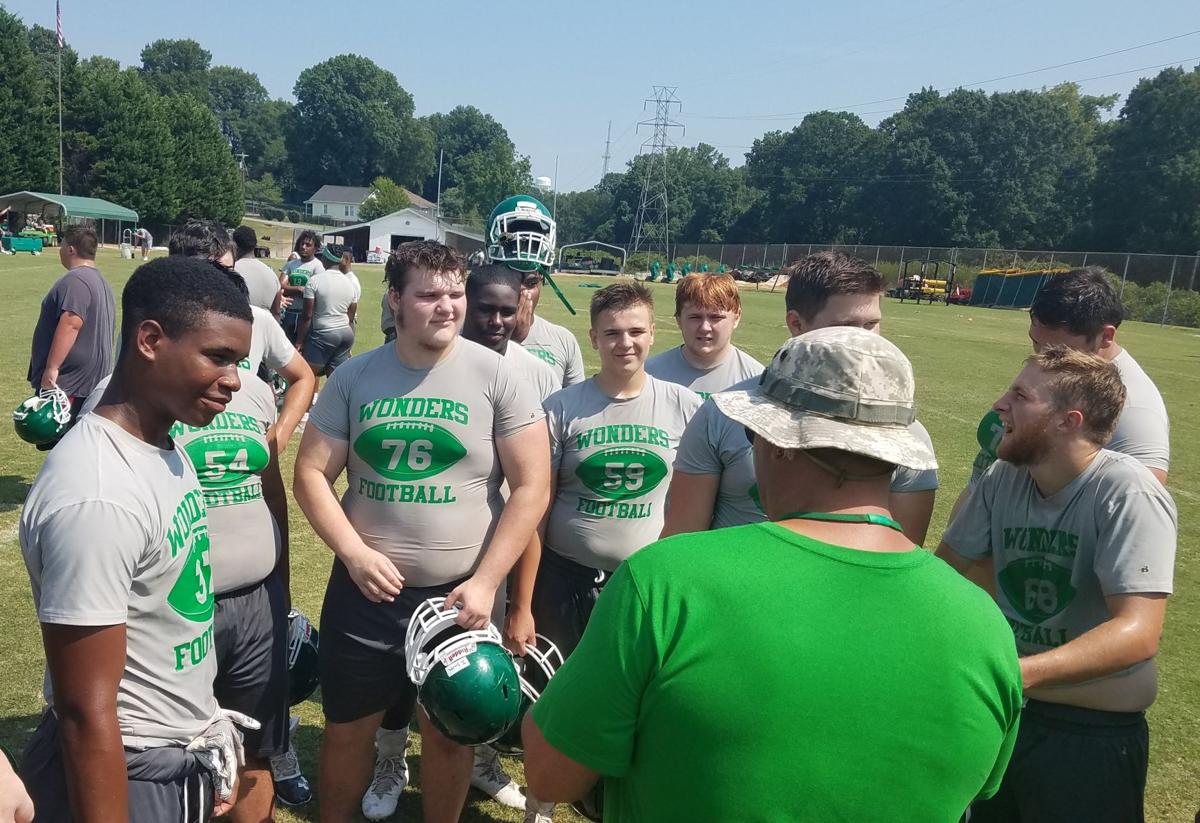 CONCORD – The N.C. High School Athletic Association announced today its transition into the second phase of the reopening plan for high school sports.
The NCHSAA's Board of Directors voted July 23 to make this transition. It will officially take place Aug. 3.
The transition involves a somewhat less-strict set of guidelines for fall sports teams' offseason workouts.
Most notably included in this transition is equipment sharing now being permitted in a limited capacity. For example, football teams may now throw and hand balls to one another, allowing for more technique-intensive practicing.
As the players continue to only be allowed to practice in small groups, all equipment must be disinfected between uses by different groups.
Coaches are no longer required to wear face coverings at all times, but they are strongly recommended to still do so. The NCHSAA guidelines call for coaches to "be a role model" by wearing a mask at all times despite it no longer being required.
This next phase will allow teams to move closer to simulating normal practices, with the workouts now being more flexible regarding practicing specific plays and strategies.
Cabarrus County Schools still has not begun the offseason workouts, with the current plan being to begin on Aug. 10. Having not participated in Phase One, CCS programs will seek to make up for lost practice time when they deem it safe to do so, be it Aug. 10 or a later date.
Included in the NCHSAA's announcement memo is a recommendation for coaches of teams that, much like CCS, did not participate in Phase One.
These coaches are encouraged to "ensure a gradual return to activities, considering the condition of students who may have been physically inactive this summer." This means that should CCS sports return to practicing on Aug. 10, they will need to be mindful of their athletes' physical conditioning.
Be the first to know
Get local news delivered to your inbox!