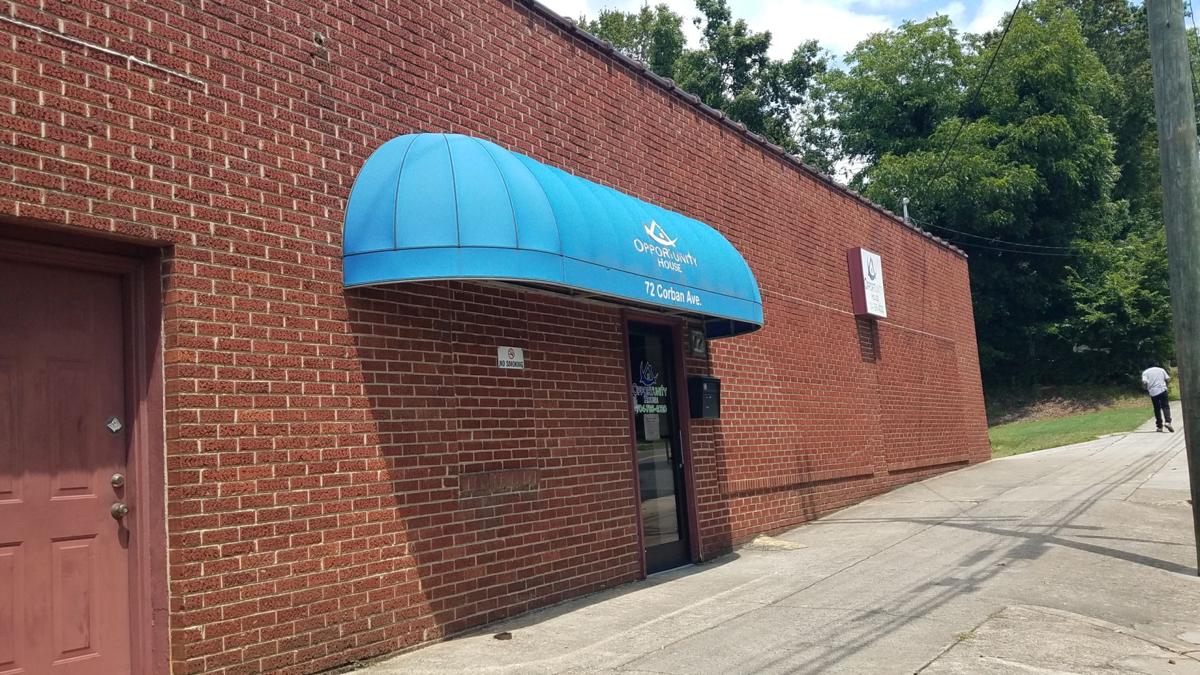 Editor's note: This is the fourth story in a five-part series on the homeless crisis in Cabarrus County.
CONCORD – Sitting along Corban Street, near downtown Concord, sits a daytime facility used to assist families and individuals in crisis.
The Opportunity House provides meals, clothing, restrooms, washing machines and dryers, and other services, for those considered to be homeless.
Homelessness is defined as living in a place that is below minimum standard or lacks secure tenure. They are people categorized as living on the streets or moving between temporary shelters.
Cabarrus County has more than 200,000 residents, and more than 22,800 of them are facing poverty.
Over the course of the past year, pastors Jim Hood and Thad Brown, who run Opportunity House, have seen more than 1,000 new faces.
They will serve about 60 people each day.
The doors are open Mondays through Thursdays, from 9 a.m. until 2 p.m., and on Friday from 9 a.m. until 1 p.m.
"We want to be an asset to the community," Hood said. "We want to be a ministry of reconciliation so that we help the homeless demographic and those in the greatest need, and help them reconcile with the community. We don't want the problem we see with larger cities."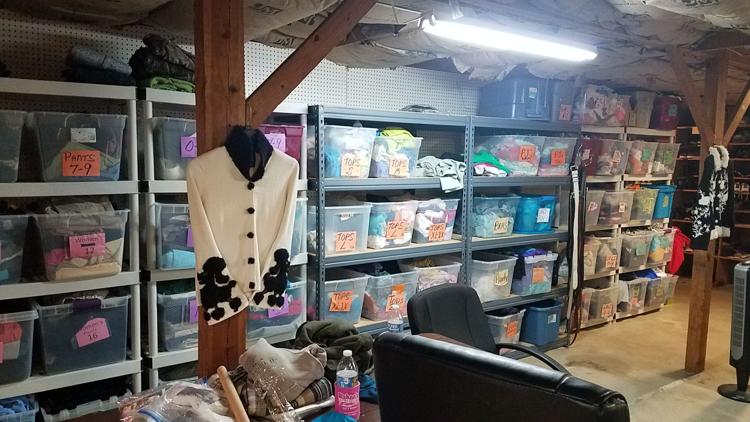 ------------------------------------------
 ---------------------------------------------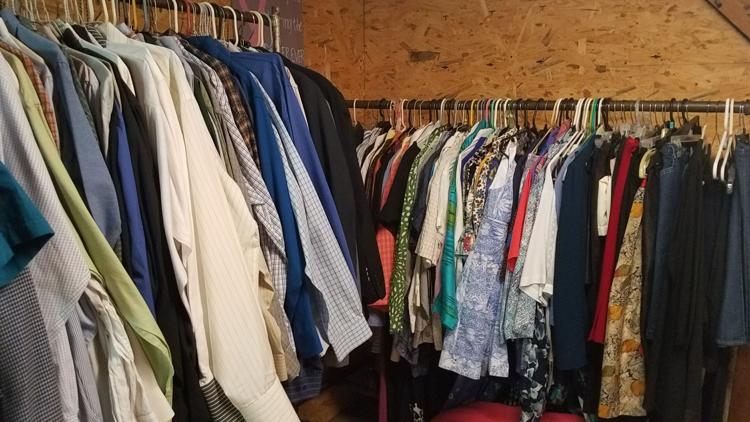 There are not many places in Cabarrus County that provide the same daytime efforts as the Opportunity House.
The Salvation Army provides night shelter service, but it doesn't open until 5 p.m.
Opportunity House, aside from providing two meals per day – at 9 a.m. and noon – distributes clothes to those in need, offers them laundry machines, showers, restrooms, access to a nurse, computers to search for jobs and help navigating them to the right resources.
-----------------------------------------------------
---------------------------------------------------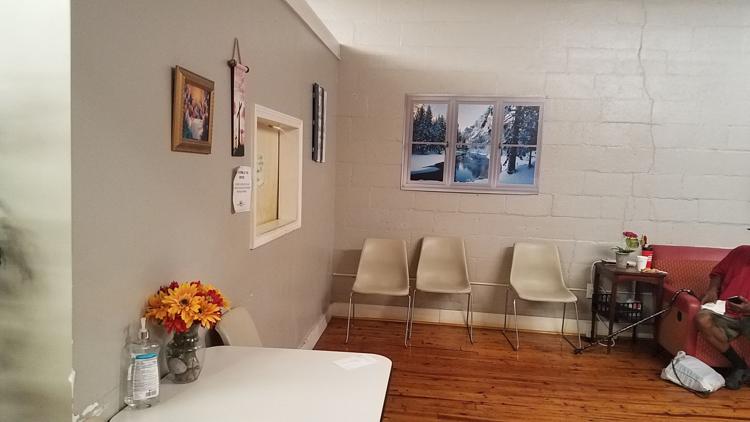 Opportunity House also provides bible studies, fellowship events, emergency food pantries and work programs.
"We welcome everyone who comes through the door and we feel like that's important in terms of our community," Hood said. "A community needs a place like that."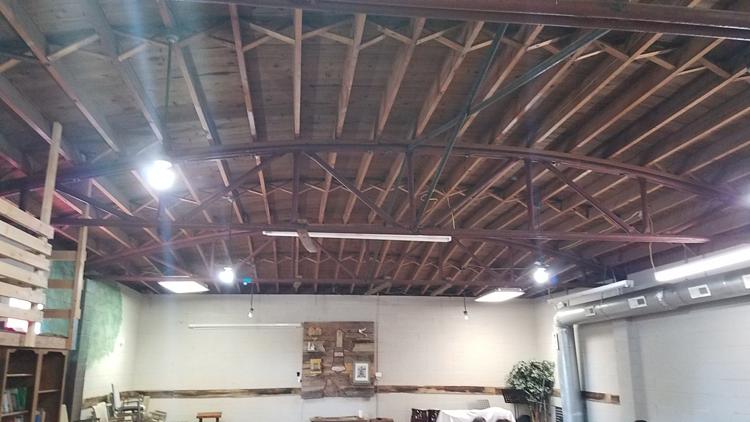 When people come to the Opportunity House, they register and then are put into a database.
After that, they are served for their needs.
"When people come in, we ask them where they slept last night," Hood said. "I would say that the vast majority of the people we see are not in stable housing, which means they are either on the street or they are couch surfing."
Opportunity House serves homeless of all types
Dan Talbert started the Opportunity House 11 years ago with the vision of providing hope to the homeless population, and show them there are members in the community who care. Talbert died in June, but his mission carries on.
"Every person who is homeless has a lack of trust in other people," Pastor Thad Brown said. "All we can do, as they come in here, is gradually get them to trust, by looking them in the eye, by talking to them and spending time with them, by calling them by their name. Then we can give them advice so they go trust another organization or someone who can give them help. We are working with them to break down that lack of trust that has really manifested itself into their psyche."
Pastor Jim Hood identifies five major causes of homelessness – mental illness, substance abuse, physical disability, people in dysfunctional families and those who were incarcerated.
Many of the people who show up at Opportunity House are individuals have some sort of disability or single mothers with their children.
"There are a number of people who have gone bankrupt because they've had a physical disability that has kept them from working," Hood said. "(Homelessness) is an issue that is not well understood partly because it is a very complex issue. It's simply a symptom of a bigger problem."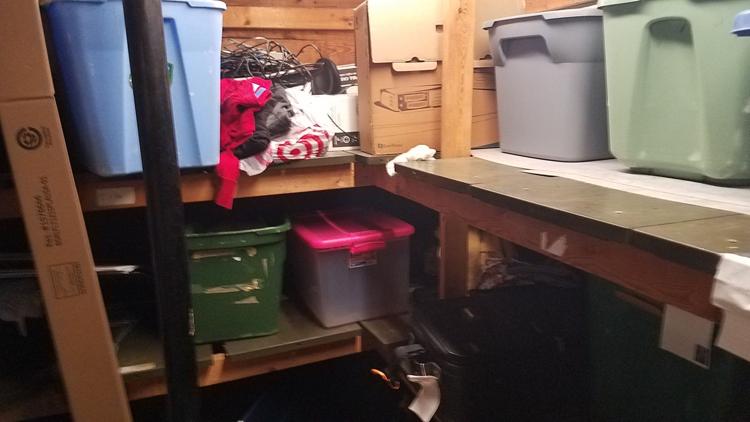 Brown said the Opportunity House serves the chronically homeless, including the people living in tents or on the sidewalks; the recently homeless, people who lost their homes through eviction; or people dropped off from the Cabarrus County Jail with no other place to go.
"A lot of these people are not content with where they are at," Brown said. "They don't want to be here. A lot of it is, whatever their mental illness is, doesn't allow them to make that final step that gets them off the street, whether it's a job or making enough money to get off the street or even have the mental capacity to not spend all of your money as soon as you get it."
The Opportunity House is constantly looking for people to volunteers or donations, whether it's financially or by giving food.
"You are dealing with people who are spiritually under attack or they are in bondage," Brown said. "It is eye-opening but I never dread coming in."
Be the first to know
Get local news delivered to your inbox!