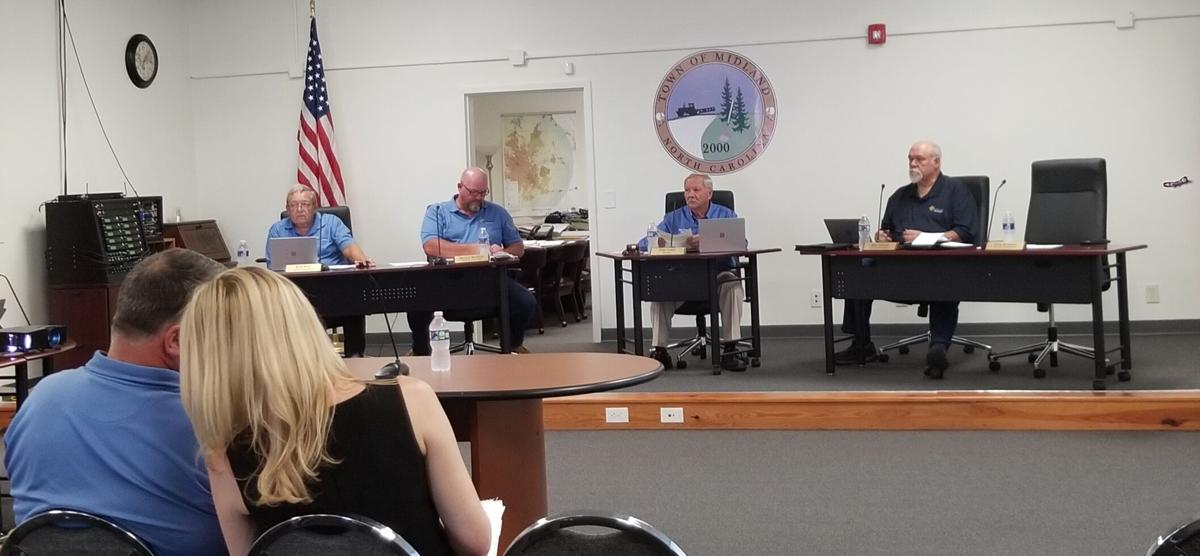 MIDLAND — Earlier this summer the Midland Town Council approved a rezoning for a future residential development that could double the town's residential tax base and its population over the next ten years.
The Midland Town Council approved the annexation request by the Forestar Group earlier in the year for the 695-acre piece of property. In June, the town heard Forestar's plans for a residential development, which currently include 1,216 homes. Forestar has stated that it is looking at a 10-year buildout for the development.
During the council's Tuesday, July 13, meeting, Town Manager Doug Paris explained the impact the Forestar development will have on the town's tax base and population.
The town's current tax base is about $518 million. With the Forestar's 1,216 potential homes, Paris stated that the town could be looking at an increase of $486 million to $547 million for the residential tax base. Based on the Forestar development alone, the town could double its current tax base over a 10-year period.
Two other approved future development projects, expected to have 129 homes each, are also estimated to increase the town's tax base by about $77 million to $90 million over a five year period. That amount will increase the town's current tax base by 17 percent.
The Forestar development will require a new water tank that Forestar will pay for. That tank will increase the development's lot prices by about $2,000 to $4,000 based on whether or not the development requires a 500,000 or a 1 million-gallon water tank.
The new residential development projects will also see a major increase in population for the town over a 10 year period.
"A lot of the discussion in some of our most recent projects has been population and population density," Paris said.
Based on current population numbers from the state, the town has about 4,100 residents in Midland. The Forestar development is estimated to bring the town just below 8,000 in population over a ten year period. The other two development projects are expected to increase the town's population by about 700 over a five year period.
Looking at population density, in comparison with neighboring Harrisburg, Midland currently has 12 square miles with 331 people per square mile and Harrisburg has 11 square miles with 1,537 people per square mile, Paris said. Even after the ten year buildout for Forestar, Midland would still have a lower population density.
Paris also cautioned the town council about what it should look for in future developments. He explained that town staff have presented the council with residential development projects that will at least hit a break even point for the town.
Paris ran an analysis on recent developments' homes and found that with the increase in needed services those developments require, like fire or water and sewer, the town could lose money.
"This is important for us to consider as we continue to receive new residential projects, where is our break even point from a service standpoint," Paris said. "This is why our staff has been bringing you projects that have been higher than that break even point. We need to take this into consideration as we look into further residential projects."