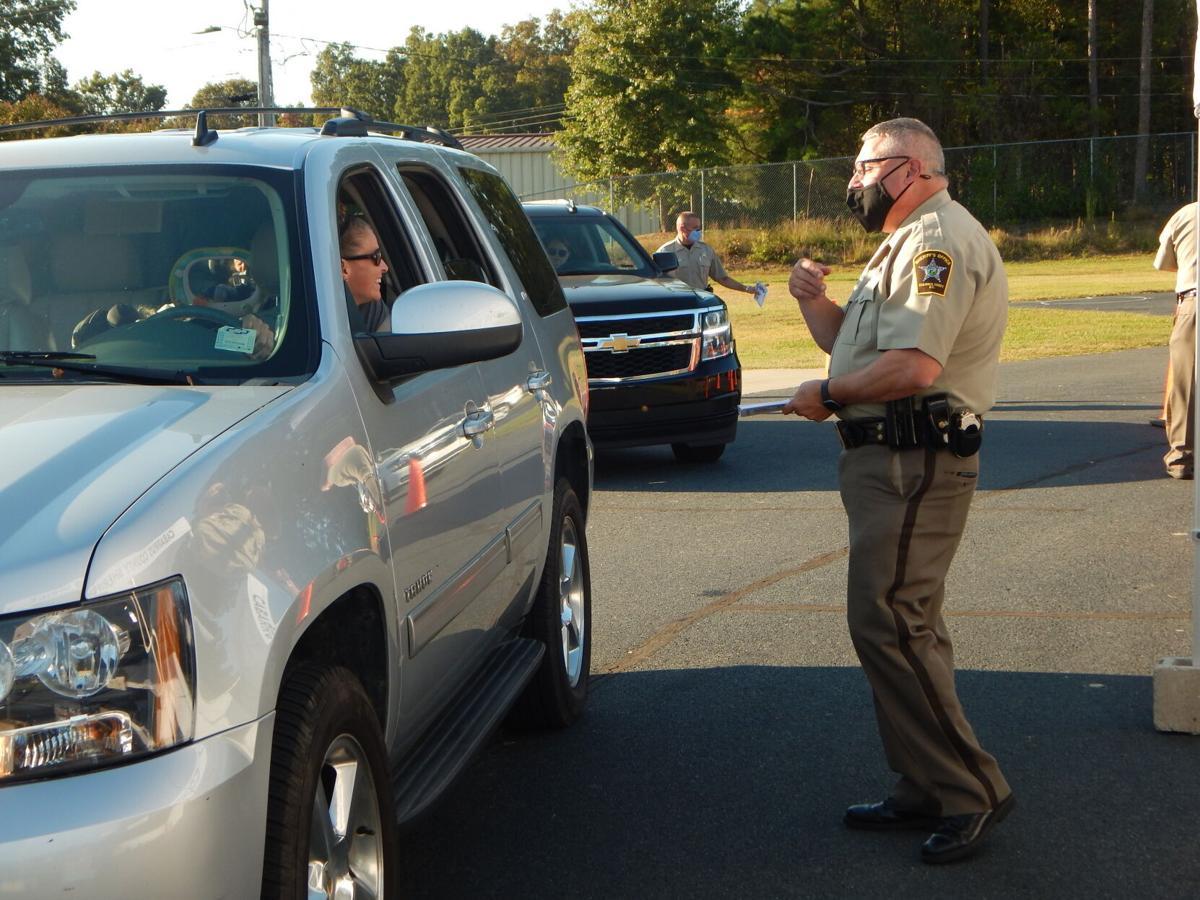 The Cabarrus County Sheriff's Office will be hosting its second National Night Out Drive-thru event on the evening of Tuesday, Aug. 3, from 5-7 p.m. at the Cabarrus Arena Midway.
National Night Out, in its 38th year, is designed to heighten crime prevention awareness, strengthen neighborhood spirit and develop police-community partnerships.
Last year, the sheriff's office had to rethink how to host National Night Out to make it COVID-19 safe, including enough social distancing. And it seems the organizers got it right.
The sheriff's office also wanted to make National Night Out a one-stop-shop where residents from across the county could attend the event to meet and chat with all law enforcement and first responder departments in the community. The N.C. State Highway Patrol also attended. It was the first time the sheriff's office held such a large National Night Out event.
Knowing the pandemic was hitting families with children hard with virtual schooling, the sheriff's office also gave out essential item bags during the 2020 event. The department handed out 320 school supplies bags, and 54 of them were for children under the age of 4.
The bags contained snacks, bottles of water, pencils, crayons, masks, toothbrushes and other essential items. The Mount Pleasant High School AWSUM Club was also there to collect for local food pantries. Parents were also able to bring their cars and car seats to a Safe Kids Car Seat check, which served 17 families and checked 24 seats.
The hard work to put on the event was recognized not only by the community but by the National Association of Town Watch.
The sheriff's office won the Rookie of the Year Award for its 2020 National Night Out (NNO) event.
This year's National Night Out is expected to be closely modeled after the 2020 event with a drive-thru hosting small demonstrations from departments, where residents can speak with law enforcement officers, EMTs, firefighters and other first responders from the comfort of their vehicles.