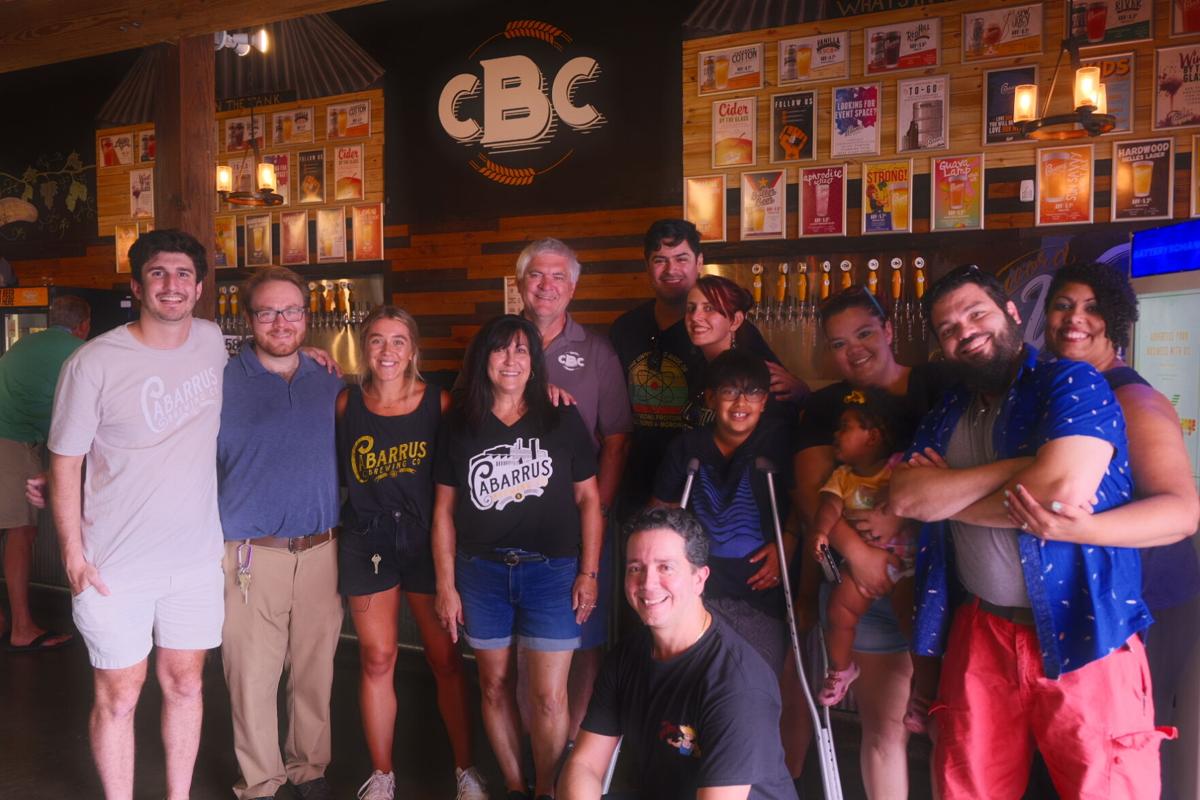 A Puerto Rican event is coming to town in August, bringing food, music, arts and more to Cabarrus Brewing Co.
Boricuas en North Carolina is bringing a Concord Boricua Fest to Cabarrus County on Saturday, Aug. 28, in partnership with Cabarrus Brewing Co. It aims to bring Puerto Ricans in the area together and share the rich culture with the local community.
Boricuas en North Carolina (BNC) started as a social media community on Facebook for Puerto Ricans who moved to North Carolina from the island. Today, it is the only organized movement of Puerto Ricans in the state. The group got its name from the term Boricua, which is the native indigenous synonym of Puerto Rican.
The group was founded by Freddy Medina, who moved from Puerto Rico to the states at the age of 21 when he transferred to a college in Portland, Oregon. It was in Oregon where he fell in love with the micro-brewing scene. In 2010, he, his wife and son moved to Raleigh. They founded the "Boricuas en North Carolina" (BNC) Facebook group 10 years ago when the Medinas connected with nine other couples over social media. They planned luncheons and meetups during the weekends. As the online community grew to its now 15,000 members, so did the group's events.
Now BNC hosts brewery crawls and other large gatherings like the group's chinchorreos, which is a family day full of entertainment for adults and kids with music, arts, foods, and maybe a sweet.
The group uses the events to attract more Boricuas to the BNC community as well as connect people with the local communities.
Willmarie Davila Austin, a local woman, has followed the BNC Facebook group for years. She helped the Cabarrus Brewing team get in contact with BNC to bring the group to Concord. BNC has held brewery crawls and chinchorreos in the Triangle, Fayetteville and other communities in the state.
Austin said that she wanted to not only connect other Puerto Ricans in Cabarrus County together, but she wants the rest of Cabarrus to experience some of the culture she grew up in.
"It was just important for me to bring it because there is nothing like it here that I have seen," Austin said.
Austin said there are five major sources of cultural nostalgia for Puerto Ricans — music, food, pastries, coffee and handmade art — all of which will be at the event in August. But the thing Austin is most excited about is the food that will be there.
"Food is what I miss most about Puerto Rico," she said.
One of her favorite dishes and her comfort food is arroz con gandules.
"When I go searching for something home-y, that's what I look for," Austin said.
The Boricua Fest will feature Puerto Rican food vendors from many areas of the state in addition to some local vendors and bakeries.
Austin said she hopes to see Puerto Ricans in Cabarrus but also from surrounding counties.
"I hope Puerto Ricans from all over the place come," Austin said.
She said that finding other Puerto Ricans in the area was vital to help her keep her traditions while in the states. She first was connected in a mom group that had other Puerto Rican mothers. It has been a a source of comfort for her and a learning opportunity for her kids.
"It is just so cool to find somebody that has grown up in the island and has the same customs as you," she said. "When you come here to the United States, it is not as easy as it sounds to just speak to your kid in Spanish and they will learn Spanish and customs. When you meet other people, you think, yes, they are finally going to be able to practice the language and practice the different traditions with other kids."
Austin said groups like BNC help keep those customs alive for families.
And right now, having groups like BNC help make the move from the island easier. Austin said she has noticed an influx of Puerto Ricans coming to the states after Hurricane Maria devastated parts of Puerto Rico in 2017. She said she has met several families and individuals who moved from the island to North Carolina, which wasn't always the state of choice.
"When people used to talk about moving, they all even end up in Florida or New York," Austin explained. "But the prices of living in those places have become high. So as prices have gone up, I have noticed more Puerto Ricans moving to areas like North Carolina that are more affordable."
In the BNC group, Austin has noticed people joining daily to ask about what living in North Carolina is like.
"They ask things like, 'Hey, I have heard things about North Carolina and I am thinking about moving,'" Austin said.
Being able to connect with people just moving to the state is important, Austin said. Groups like BNC make that easier, and events like the chinchorreo in August bring a bit of home to the Puerto Rican community.