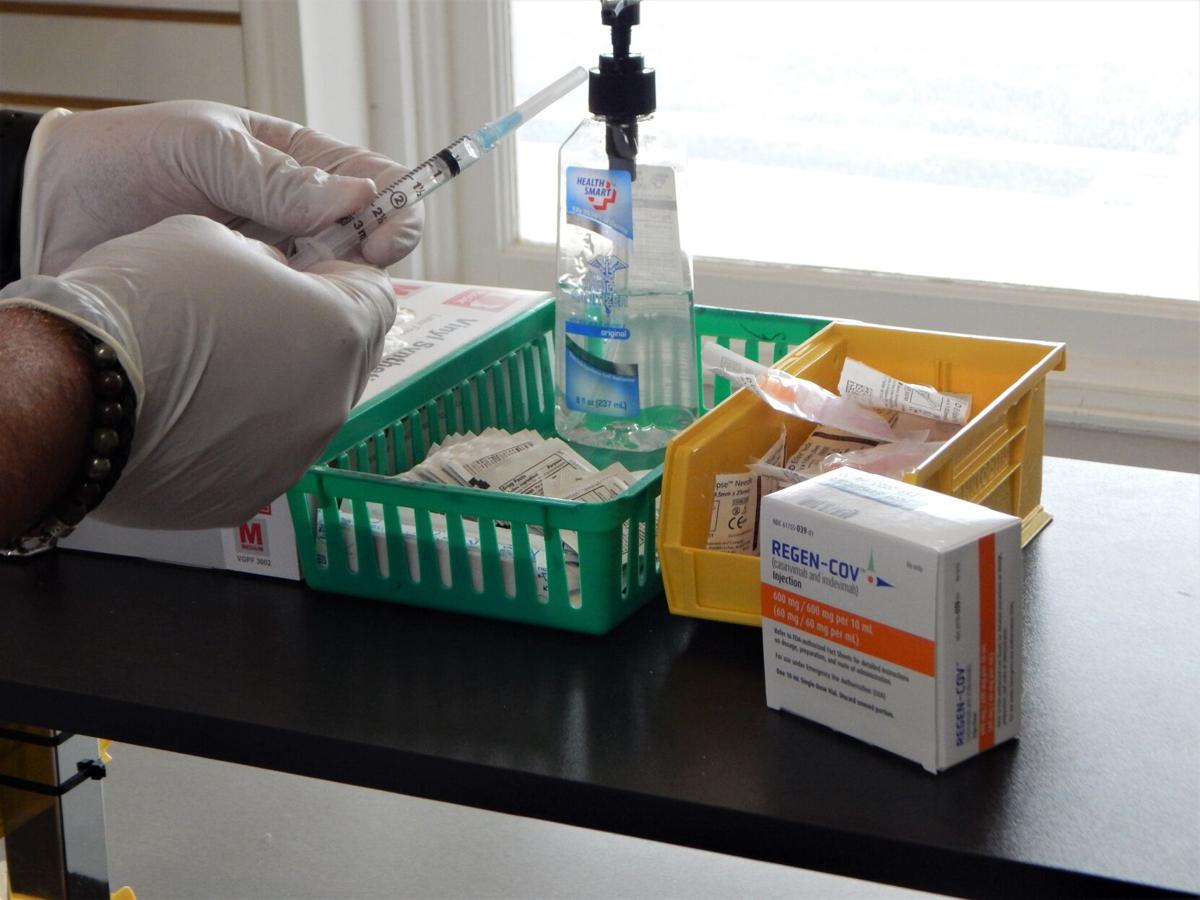 KANNAPOLIS — Cannon Pharmacy began offering monoclonal antibody therapy for COVID-19 on Wednesday at its main location.
The FDA first issued an emergency use authorization for monoclonal antibody therapy for the treatment of COVID-19 in 2020.
Cannon pharmacist Tyler LaBauch said the antibodies help block the virus from replicating.
"It is interfering with the virus' ability to replicate and enter our host cells," LaBauch said. "So it is, in a sense, neutralizing the virus."
The therapy is said to help reduce the possibility of a high-risk patient progressing to severe disease or hospitalization.
The pharmacy began looking into offering monoclonal antibodies a while ago but had to wait for the state to approve the pharmacy's application and allocate its doses.
The pharmacy wanted to offer the therapy to the community as another way to fight COVID-19 but also said there was some risk in the decision.
The therapy is available to patients with confirmed COVID-19 or people who have been exposed. This means staffers will be in close contact with the virus. LaBauch said teams were created who would specifically administer the monoclonal antibodies and monitor patients.
In the context of fighting COVID-19, LaBauch said monoclonal antibodies are a supplement, not a front-line defense.
"It's not an alternative to getting vaccinated," LaBauch explained. "That is still going to be our No. 1 option that we need to be doing, not just to protect yourself but to prevent variants and prevent the spread. This is a plan B, last line resort for someone who does happen to get the virus — who is high-risk — to prevent them from being hospitalized."
Currently, there are three types of monoclonal antibody therapies on emergency use authorization from the FDA:
Bamlanivimab and Etesevimab
REGEN-COV (Casirivimab and Imdevimab)
All three types can be administered intravenously, but REGEN-COV was approved in June to be administered subcutaneously — meaning through injection.
This allows pharmacies like Cannon to administer the therapy on site.
Cannon Pharmacy will receive monoclonal antibody patients through referral from doctors.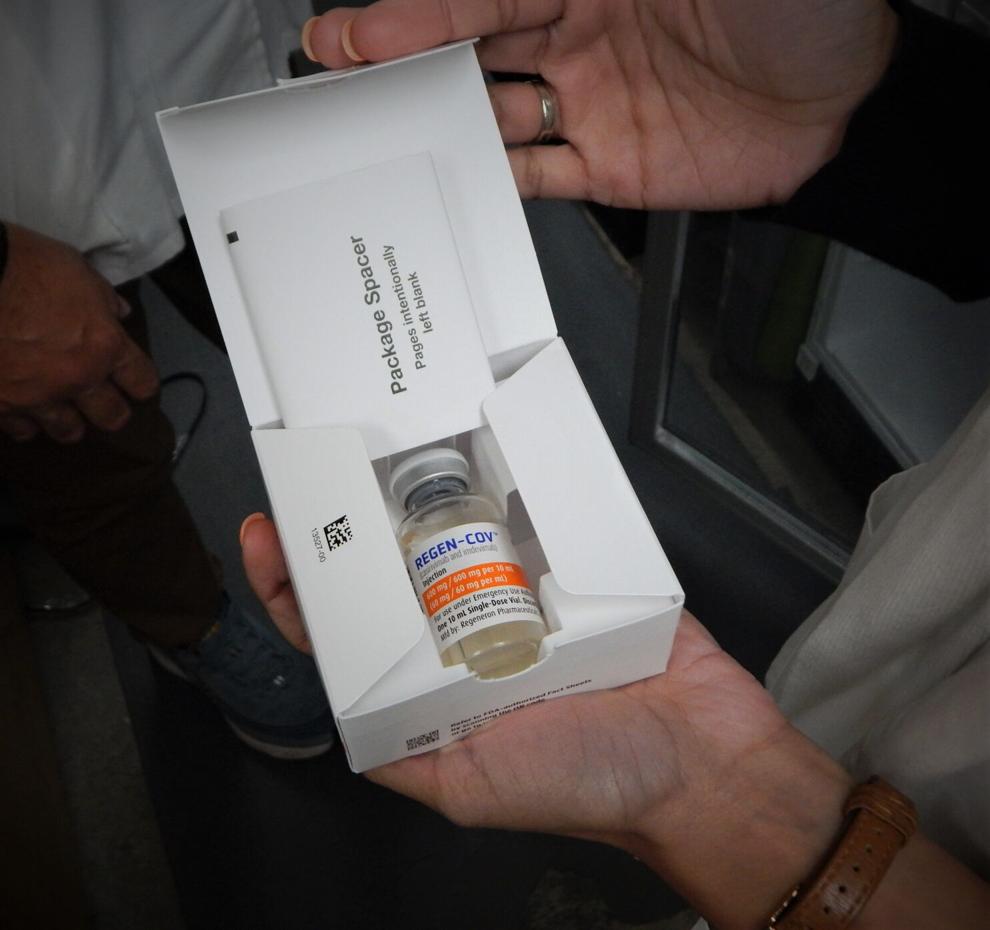 LaBauch said an outside administration and monitoring area is set up for therapy patients. Pharmacists will administer the therapy through four injections, which have both Casirivimab and Imdevimab. After the injections, pharmacists and staffers will monitor the patient's vital signs like pulse, blood pressure and oxygen saturation for an hour to look for any signs of severe reaction. LaBauch said studies show that 0.3% of patients experience a severe reaction following the therapy.
To qualify for the therapy, patients must be 12 years of age or older and weigh at least 88 pounds.
Monoclonal antibodies are currently authorized for treatment of COVID-19 and for post-exposure prophylaxis.
When used for treatment
To qualify for treatment, a patient must test positive and have mild to moderate symptoms. The patient must also be at high-risk of severe disease or hospitalization.
Some factors that qualify a patient as high-risk include:
Therapy must be administered within 10 days of symptoms. LaBauch said the earlier a patient can get the therapy, the better.
The treatment is also open to those who are fully vaccinated, partially vaccinated or unvaccinated, LaBauch explained.
"This is for high-risk patients, even if you are fully vaccinated. It is helping to prevent severe symptoms. But now we are having patients that are in high-risk categories and while they are vaccinated, they can still get the virus," LaBauch said. "There is a small percentage of patients in the hospital that are fully vaccinated and those are usually your high-risk patients."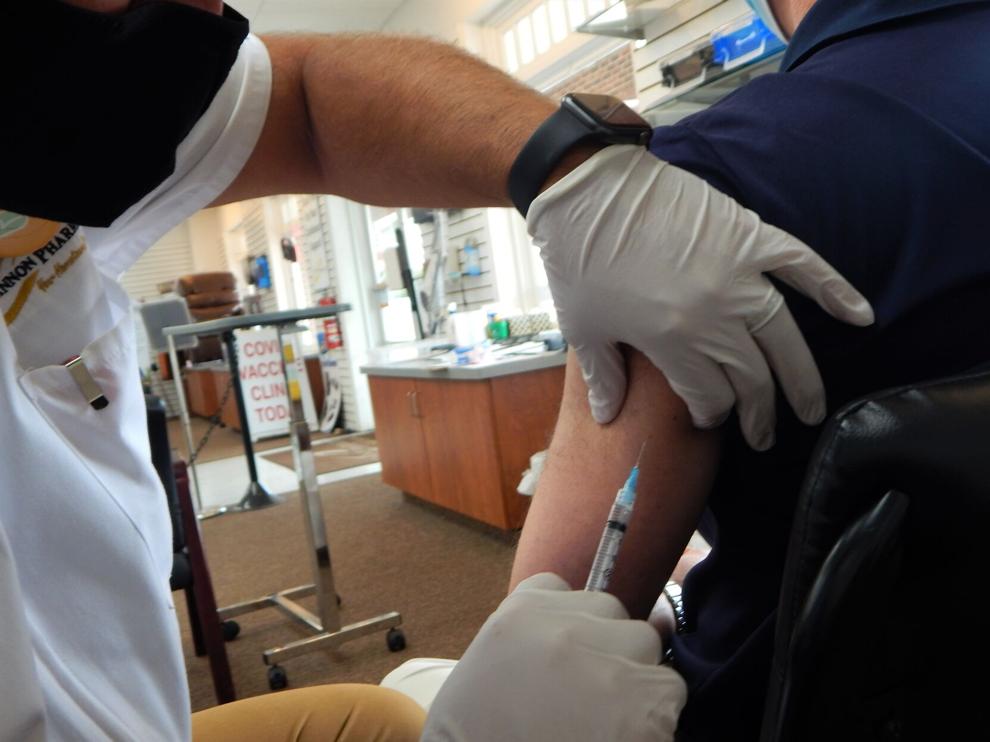 According to Atrium Health, 3% of its COVID-19 patients on life support are fully vaccinated, as of Oct. 5. Atrium has previously stated that its fully vaccinated patients on life support are immunocompromised.
When used for prophylaxis
Monoclonal antibodies can be used to help prevent severe disease or hospitalization in patients who:
have confirmed exposure to COVID-19.
are at high risk of exposure due to infection in an institutional setting, like a nursing home or prison.
Therapy for prophylaxis is approved for people who are not fully vaccinated or for people who are immunocompromised.
And people who are continuously exposed to COVID-19 can receive repeat doses at half the amount every four weeks.
LaBauch explained that if a patient isn't fully vaccinated, the patient would have to wait 90 days after receiving antibodies before getting the vaccine.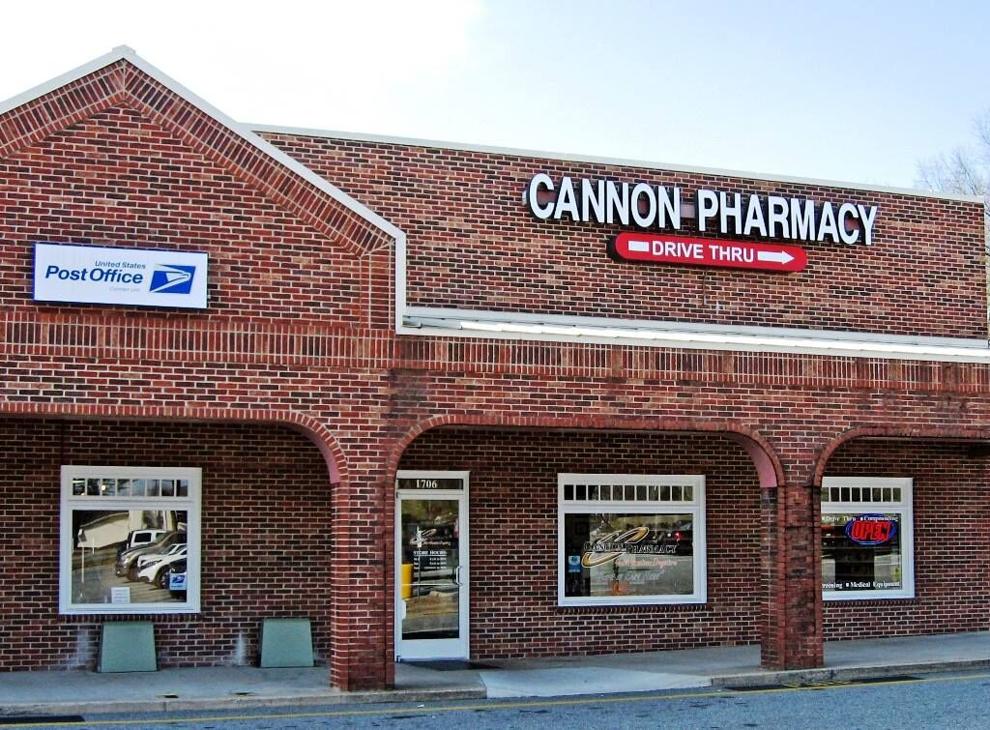 Cannon Pharmacy is offering monoclonal antibody therapy at its main location next to the Food Lion on South Cannon Boulevard. The therapy is offered by appointment five days a week with three appointment slots each day. The pharmacy is currently taking therapy patients by doctor referral.