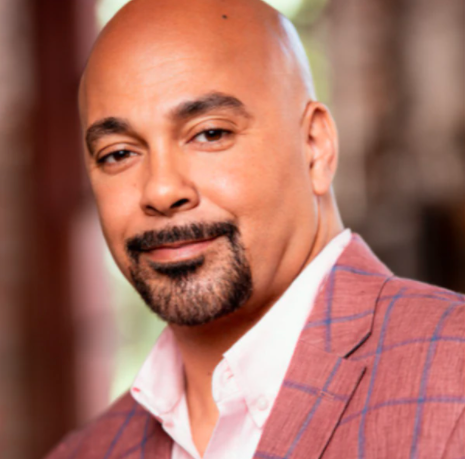 The Concord Family Enrichment Association (CFEA), the new affordable housing nonprofit, selected an executive director who is looking to make lasting and impactful changes in Concord.
Concord has established a nonprofit organization to support the city's affordable housing ef…
Dr. Patrick Graham is not new to the Carolinas nor the greater-Charlotte area. He previously worked on Charlotte's workforce development board and the Urban League of Central Carolinas. But before he joined CFEA as its executive director, Graham worked in Richmond, Virginia, as the city's senior policy adviser for its wealth-building and anti-poverty initiatives. He began working on and implementing the area's first regional prevention model for evictions during the pandemic. At the time, Richmond ranked No. 2 in the nation for evictions.
"Through that work," Graham said, "several thousands of evictions were avoided during the pandemic, and just as important, hundreds of landlords received assistance themselves so they could maintain housing."
CFEA announced at the beginning of 2021 that it would start searching for its executive director, and the nonprofit announced Graham's hiring in June. And while Graham said he loved the work in Richmond, something drew him to Concord.
"What got me interested is that you had a city that was going to devote not only some energy but create a nonprofit that could allow resources to develop around affordable housing," he said. "I think this is one of the best practices that is rarely explored by municipalities — the creation of entities that expand their ability to attract resources."
Graham said he sees affordable housing as a central issue to any municipality and its residents, especially for the quality of life.
"I have always looked at housing as central to economic development, workforce development and overall education," he said. "When you think about it, housing and where you live dictates where you go to school, dictates how and when you can get to work, the type of entrepreneurial experiences that a community will have, and the type of businesses."
But he also said affordable housing affects people who may traditionally be seen as having easy access to housing.
"Our notion of affordable housing is pretty broad because you have people right now that make $70,000 a year that can't always find good, affordable housing," he explained.
The idea of helping a nonprofit created by — but still a separate entity from — a municipality felt like a great way to look at creating and investing in affordable housing in the South, he said.
Gateway to the new South
Graham said that a lot of cities can't get funding for affordable housing because they don't have a social-sector nonprofit that can go after grants in that area. CFEA and the city's dedication to 1 cent of taxes allocated specifically for affordable housing made Graham feel like the city was positioned well to make an impact that could last.
He also said Concord had other infrastructure to attract jobs and businesses that could increase quality of life for residents.
"I feel Concord has the ability to be a new gateway to the new South," he said. "The way of life that this geography can provide is a good opportunity for people, but it also can be a good draw for talent."
Governor Cooper announced largest economic development project in Cabarrus County history with $1.8 billion in economic impact for the state. 
A new South, he said, is more inclusive and develops industrial strength in a different way. This proved true with the recent announcement from Red Bull and Rauch to bring a 2.2 million-square-foot beverage production hub to The Grounds at Concord, a site of the old Philip Morris plant. The project will bring over 400 jobs to the area, with an average salary of about $50,400, almost $10,000 more than the county's average.
Bringing in jobs with good wages is part of what Graham said he wants to see for Concord — for it to be a place to live, work and play. This statement has been made by Concord City Manager Lloyd Payne in the past. Payne said that Concord wants to offer everything to residents instead of being a place for people who work and play in Charlotte to live. Graham said something similar.
"I don't want it to be a bedroom community," Graham said. "I think there is too much access to talent."
With affordable housing and access to well-paying jobs, Graham said, Concord could make people want to live and stay in the city.
But in order to create affordable housing to make that live-work-play idea a reality, the city will need to first offer more affordable housing. And Graham said a major step toward that will be coordinated efforts.
Coordinated efforts
Concord and Cabarrus County already have several organizations dedicated to housing, like Cooperative Christian Ministries and Cabarrus County Habitat for Humanity.
Graham said he wants CFEA to help gather those interested in the affordable housing issue, take the city's housing partners, identify their roles in affordable housing and work together to solve issues in a communitywide strategic plan.
"It makes everyone have some accountability," Graham said.
The city and CFEA wouldn't lead but would instead participate as a group with other organizations to accomplish a shared affordable housing vision, letting each municipality or organization support the other.
But to create that strategic plan, Graham said, he wants to hear about the wants and needs from the community.
"I don't want to come in with all of the answers. I'm not that smart," Graham joked. "I need good people around me."
When Graham was in Richmond working on the wealth-building initiatives, he helped the city find ways to reach certain communities. At the time, the city was pushing a survey to residents about the internet. But the survey only came back with 4% of respondents from low-income households.
Graham said he helped with strategies to send out hard copies, distribute surveys through community partners and just go into the communities to get survey responses. After about 90 days, that low-income response percentage jumped from 4% to 48%.
But even while out and hearing from the community, Graham said, there are some things CFEA has already found to be true — the city needs options for affordable housing.
Land trusts
Currently, CFEA is dedicated to directly handling rental properties for affordable housing. But Graham said the nonprofit could support the city with other efforts. Concord has recently been exploring the idea of a land trust affordable housing model.
In a land trust model, an entity would purchase land, own it, and allow housing on it. The physical structure of a house on the land would belong to the buyer, but the land would belong to the trust. This could cut down on housing costs.
"What it does is it decreases the expenses because people will not have to buy the actual land itself," Graham explained.
Later, if the buyer should leave the home, it can be passed to family members or it can be sold, but the affordable housing aspect stays with the house.
"It locks in the area median income for people that can purchase the homes," Graham said, "keeping the homes as affordable housing."
If, for example, the home was owned by someone within 80% of the area's median income, the next buyer would also have to be someone with 80% of the area's median income.
Graham said he sees land trusts as transitional ownership, a way for someone to buy a home in an affordable way and hopefully, over time, accrue enough equity to later purchase a home with land ownership. He said he sees land trusts as good stepping stones into ownership but that there will be some Concord residents who may always need a land trust model as a long-term housing option.
And Graham said that affordable housing options like a land trust can benefit the entire community
"There is no zero-sum game with affordable housing," he said. "There is not this — if someone gets, you don't. This is something that will be beneficial across the board for residents — for property values of those who already own here as well as employers."
What's next?
Graham has only been in his new post for about seven weeks, but he is already helping CFEA accomplish some of its goals. Graham and CFEA are working on a strategic, affordable housing plan. This includes scoping out places in the area that are ideal for affordable rental properties. CFEA is also looking into developers that want to create affordable housing. But, after the pandemic, there are a few extra hurdles.
 The Concord Family Enrichment Association has announced it's first chief executive officer. Patrick C. Graham, Ph.D., was previously in Richmond, Vir., where he was the city's Senior Policy Advisor and Executive Advisor for ReWork Richmond.
"I find this challenging — to come into this role at the height of a market like we have never seen, where we have a shortage of workers," Graham said. "But I think it will drive us to think more innovatively, even as an organization."
For now, as CFEA waits for developers to navigate the increase in materials costs and worker shortages, the nonprofit is looking to shake things up internally. It is reworking some of its bylaws to expand its number of board members to at least double the current number to ensure more private sector, social sector and resident participation.
Once the board is settled, Graham and CFEA can turn toward asking residents what they see as the needs for affordable housing in Concord.