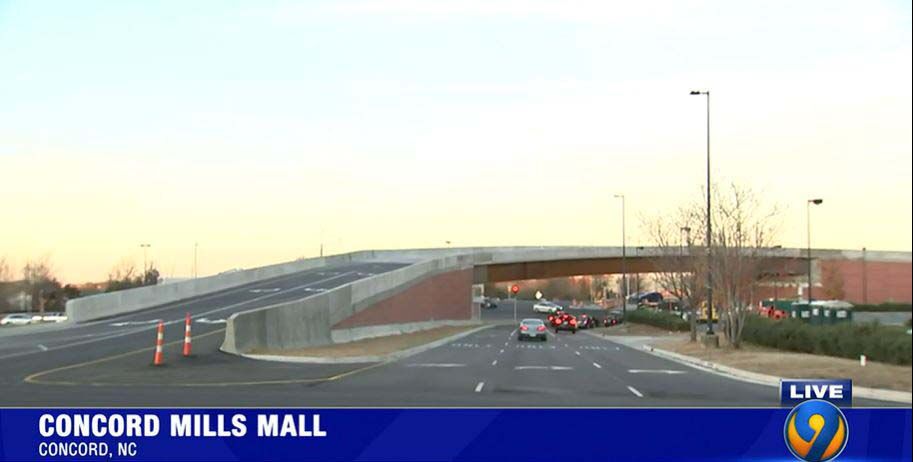 N.C. Department of Transportation contract crews have opened a new flyover bridge aimed to provide better access to Concord Mills Mall in time for Black Friday and holiday shopping at the state's largest outlet center.
The two-lane bridge connects Concord Mills Boulevard to Kings Grant Pavilion, the first main entrance to the mall from Interstate 85. This bridge replaces the original left turn lanes into the mall complex to improve traffic flow on Concord Mills Boulevard.
For drivers leaving the mall, three right turn lanes also will be open from the main entrance back to Concord Mills Boulevard. The bridge is only for inbound traffic.
The contractor still has miscellaneous items to complete, including signal work, placement of final pavement markings and overall cleanup. The entire project is anticipated to be complete in the spring.
Drivers are encouraged to use caution and leave extra time to get used to the new traffic pattern.
For real-time travel information, visit DriveNC.gov or follow NCDOT on social media.