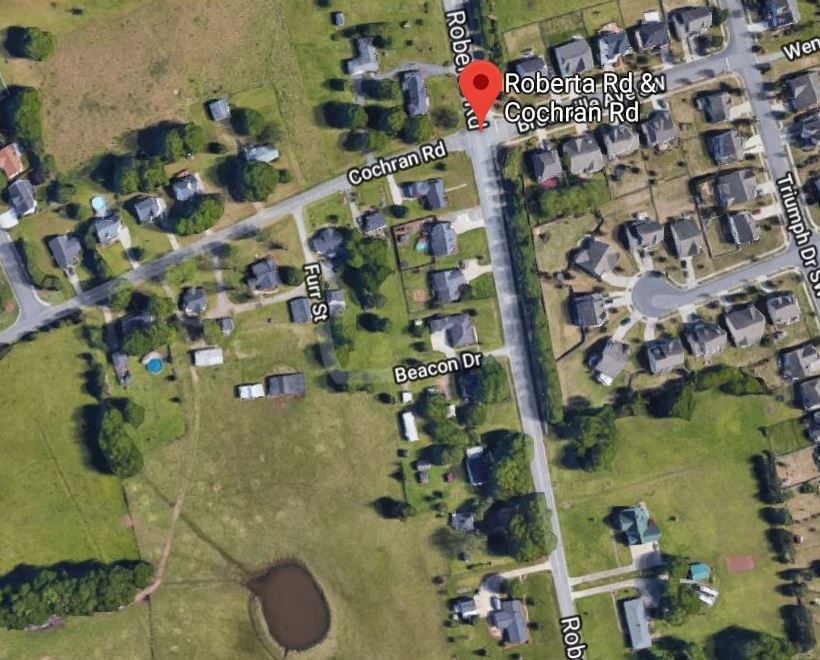 The Cabarrus County Board of Education voted 5-2 in favor of naming the new middle school Roberta Road at Monday's Business Meeting.
There was some lighthearted discussion about the name at Monday's meeting with Cindy Fertenbaugh initially preferring Roberta Middle School and Carolyn Carpenter favoring Roberta Mill Middle School.
The new middle school will be in the Roberta community which is an unincorporated area off Roberta Road and Cochran Road. There was agreement among all Board Members that Roberta should be in the name, there was simply some discussion about what — if anything — would go with it.
Carpenter read from a letter from a resident in the area, Colby Cochran, who asked for the name to be Roberta Mill which gave some insight into the history of Roberta as well as why attaching "Mill" to the name would have historical significance.
"Roberta once had a small cotton mill — Roberta Manufacturing Company — that was acquired by Cannon Mills in 1956," Carpenter read. "The Mill continued to operate as Roberta Mill until it was eventually liquidated in 1978."
While the Mill building no longer exists, the letter noted local TV stations still refer to the area as Roberta Mill and Roberta Road was actually referred to as Roberta Mill Road due to the mill. That road served as the main road connecting Concord and Harrisburg for years.
"Having Roberta Mill included in the name of this school would be a well-deserved recognition of the significance of the textile industry that was for decades providing employment for thousands of Cabarrus residents," Carpenter read from the letter. "Students who would attend this school and educators who are assigned to work at this school in the future should know about the history of the area in which it's located and how their school got its name."
Carpenter made a motion to name the school Roberta Mill and got a second from Laura Blackwell and a third vote as well from David Harrison.
However, because of a couple of things including confusion about the location of the school due to the name and a little bit of difficulty with saying Roberta Mill Middle School, the motion ultimately did not pass.
The discussion then turned to calling it either Roberta or Roberta Road and another school in the district aided in the conversation.
"Harris Road Middle School," Holly Grimsley said, "you know exactly where that is, you don't even have to think about."
Grimsley then put a motion on the floor to go with Roberta Road and Board Chair Rob Walter seconded it. Fertenbaugh, Harrison and Barry Shoemaker also voted in favor of that name while Carpenter and Blackwell opposed.
"I would encourage Dr. (Chris) Lowder to turn over that information to whoever is named principal eventually — the historical information," Fertenbaugh said.
"I was just going to add being on the construction committee, we can use some of that to place at the school as well, some of that information," Grimsley added. "Kind of like they did at Hickory Ridge High School, the beginning of that, I think that's great.
"The history is important and I think we need to recognize that."
Be the first to know
Get local news delivered to your inbox!