Signs for new businesses in Cabarrus County continue to pop up. Where are all the people coming from?
No. 1
How many car washes do we need? It looks like car washes are the new mattress store. They're popping up everywhere. The latest is up at NorthLite. A sign went up recently at Roxie and Coldwater Ridge streets for Tommy's Express Car Wash.
Tommy's Express is planning three North Carolina locations right now. One is in Greenville and one in Fayetteville, along with the one in Kannapolis. There are Tommy's Expresses in nine other states.
Auto Spa Car Wash is in the same block on Roxie Street. There are two auto shops in between, Certec Automotive and Valvoline Instant Oil Change. It looks like there's enough room for another business there too. They probably should put a tire store there.
More apartments are going in across the street. They're called Grace's Reserve Apartments. Does anybody know what the occupancy/vacancy rates are for all the apartments? How are they filling them up?
Let's hope they're not overbuilding like the mattress stores.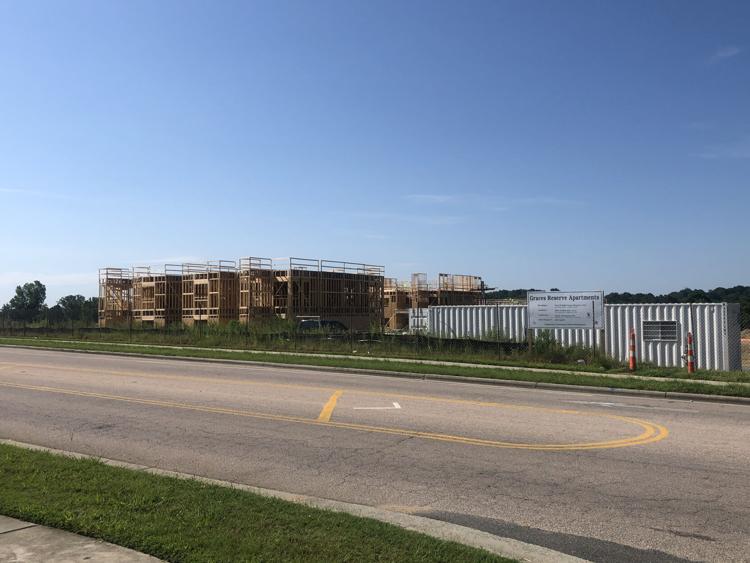 No. 2
Filling a vacant mattress store. The mattress store across from Carolina Mall went out some time ago. America's Best Contacts and Eyeglasses has moved in. I might have to pay them a visit. I lost my glasses a couple of days ago, and a few weeks ago, my prescription sunglasses had a broken screw. The people at Lens Crafters, where I bought them, said they couldn't be fixed. If there are typos in today's column, I have an excuse.
I'm about due for my annual eye exam. I try to get one every year right before football season starts. That's not looking too good right now.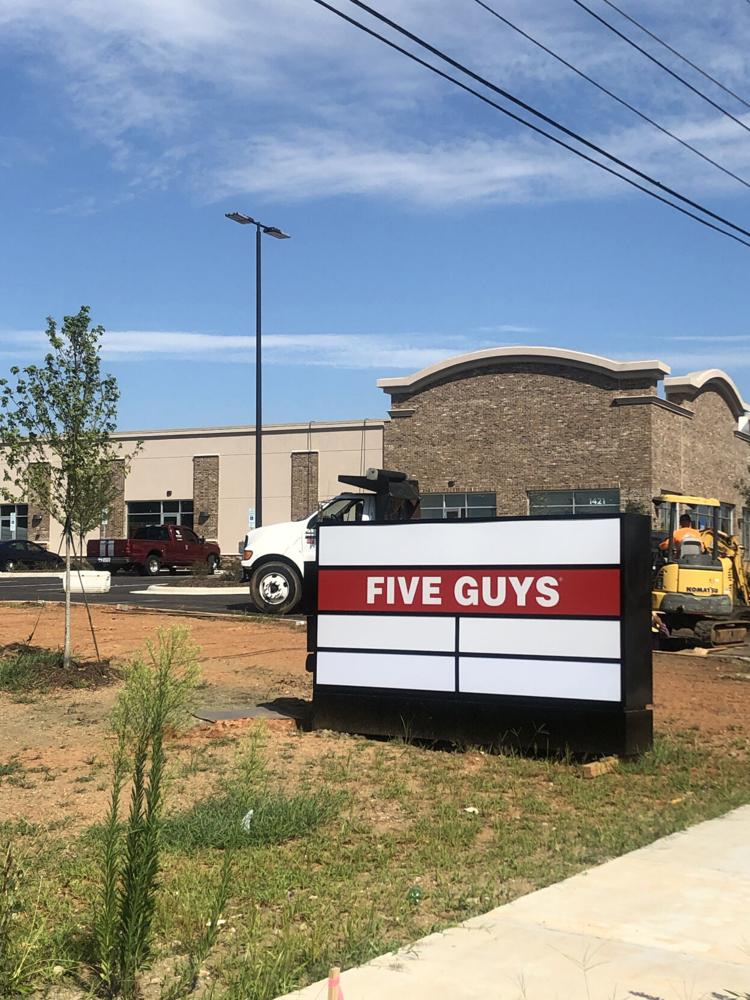 No. 3
Another restaurant is on the way. Five Guys Burgers and Fries is moving to the new strip center across from Carolina Mall/Atrium Health Cabarrus. Signs are up, and it looks like the restaurant is hiring. It will be the second Five Guys in Cabarrus County. The other is off O. Bruton Speedway Boulevard and Weddington Road in the Concord Mills area.
There had been another Five Guys up at NorthLite a few years ago. I'm not sure what happened there. Every time I was there, it seemed to be busy. A Sogo Express is in that space now.
Five Guys always posts the town where its Idaho potatoes come from. I think it ought to post the town where their peanuts come from too.
No. 4
2020 census update: North Carolina and Cabarrus County continue lag behind the national average for households that have responded to the 2020 census. The U.S. response rate is 62.3%. North Carolina's rate is 58.5%, and Cabarrus' rate is 59.8.
Other counties nearby also are doing better. Here are their response percentages: Union, 70; Iredell, 64.4; Mecklenburg, 61.7; Rowan, 61.1; and Stanly, 60.4 percent.
There is still time to respond. Call 844-330-2020 (English) or 844-468-2020 (Spanish). To respond online go to 2020census.gov.
No. 5
Correction from last week: The Water and Sewer Authority of Cabarrus County is NOT upfitting a building near Roush-Fenway Racing and Scott Padgett Regional Airport, according to Robin Moore, the deputy executive director for WSACC.
Robin, I appreciate you catching that mistake.
The building is ABC Supply, a roofing, siding and gutter distributor. The value listed on the work at 7065 Zephyr Place, Concord, is $7.5 million.
There was a mistake in the building report produced for County Manager Mike Downs, and we repeated it. Sorry about that.
There is a lot of activity out that way off Derita Road. There is a Walmart sign the side of one of the building at River Oaks. Across the street there is a "Pamex" sign. These are a couple of items for a future Friday Five. Next week we'll take a look at some new murals in Concord at CK Select real estate.
No. 5A
Unappreciated comment: One of our readers didn't appreciate my comment in last week's Friday Five about Yankees and the new Chase Bank in Harrisburg. Here is the reader's comment: "Tacky Yankee comment. Make you feel good? Very unbecoming."
I did leave out the D-word that often precedes Yankees. I'm guessing that comment won't be appreciated either, but I feel good about it. Trying to cut down on my cussing.