Part of our community is about to get cleaner thanks to a new group being formed.
Fighting litter in Kannapolis. You guys know how much I hate littering. A group in Kannapolis led by Rita Bliven is trying to clean up the city.
"We are launching an initiative to form groups and safely pick up litter in Kannapolis. E.L.K. is an acronym for Eliminating Litter in Kannapolis," Bliven said.
I hope many of you will join Bliven's efforts and maybe we can even get groups going in Concord, Harrisburg, Mount Pleasant and Midland. To those already participate in adopt-a-street programs – thank you.
"Our first event will be February 13 (love the land), then March 20th, and then Earth day (April 22nd). We want to see how much of an impact we can have by Earth Day," Bliven said.
This is one of the statements on the E.L.K website:
"Here at E.L.K. Initiative, we are driven by a single goal; to do our part to care for this area we call home. We strive to improve property values, leave a legacy for future generations, and maintain an environment that refreshes the soul."
E.L.K. is working with the City of Kannapolis adopt-a-street program.
A Presidential pardon. It took 44 years for Ronnie Long to get a measure of justice. Contrast that with former Congressman Robin Hayes of Concord.
Hayes was one of 140 people pardoned Tuesday by out-going President Donald Trump. It didn't take protests, marches, and repeated court challenges to be heard. U.S. Sen. Thom Tillis and other members of the North Carolina congressional delegation supported the pardon.
Hayes, whose family founded and built Cannon Mills, served as the 8th District Congressman from 1999 to 2009. He pleaded guilty in 2019 to lying to federal investigators. He was being questioned in a case involving insurance magnate and political donor Greg Lindberg, who was accused of trying to bribe Insurance Commissioner Mike Causey to try to get him to replace regulators who worked with his company. Under the plea, in August, 2020, Hayes was sentenced to one year's probation.
Really? Robin couldn't serve one year's probation.
Robin told the court he was sorry and embarrassed about his actions. Maybe he should have served his light sentence and then asked for a pardon. It's embarrassing to our justice system that he doesn't have to serve one year's probation.
Money and white privilege.
Hats off to Lidl. The discount grocer Lidl (Concord location in Concord Mills area) is offering all its U.S. employees $200 extra pay if they choose to take the COVID-19 vaccine when it becomes available to them.
Lidl said the extra pay is aimed encouraging their employees and to offset any cost they might incur such as travel and childcare. The company pledged to be flexible in its schedule to help their employees schedule the vaccinations.
Editor's Only special. Do I have a deal for you!? Really – it is a good deal. Ignore my sarcasm on this one. My bosses from Lee Enterprises (the company that now owns the Independent) wants me to offer you a couple of special to subscribe to our website. This is a digital only special. Here we go:
There are other options offered there too.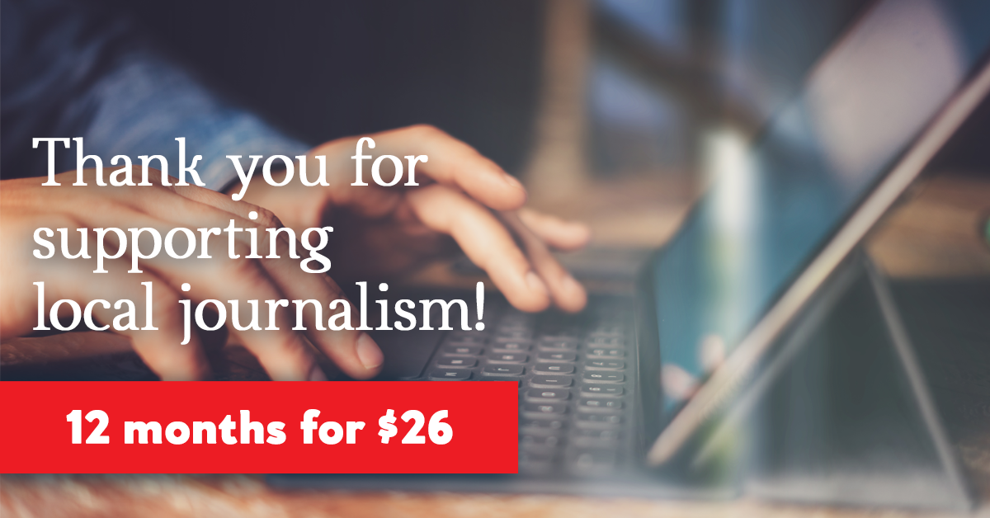 You have probably noticed we have more state and national news in the paper and on-line especially. These changes started happening when BH Media (a part of Berkshire Hathaway) sold its newspapers , including the Independent Tribune, to Lee. That sale was completed last March.
Lee is providing us a lot more resources: Associated Press, Tribune News Service, better sharing systems between its newspapers, and design services which allow our staff to concentrate on local news. If you are on social media, you probably have noticed a lot of posts on our Facebook and Twitter accounts. An automated system sends most of these posts to social media, while others (national and state stories) are posted for us on a regional basis.
Lee Enterprises owns newspapers in Marion, Morganton, Hickory, Statesville, Mooresville, Winston-Salem and Greensboro, so the better sharing helps us get a lot of good content from other places in North Carolina.
More from the mailbag. Last week's guest rant (a subscriber whose paper always lands in the ditch when it rains) struck a nerve with a lot of readers. Apparently many carriers won't put the papers in the tube.
I wish I knew how to fix it. It's a hard fix. Carriers receive low pay and work in the middle of the night regardless of weather or holiday. It's a tough job.
To those who do, do a good job, thank you and keep up the great work. It is appreciated.
To those who get in a hurry and sling it in the ditch – please take a few extra seconds and aim better or put it in the tube.
Did anybody get a lump of coal in their stocking? Fortunately I didn't. But it might not be that Santa thought I made the "good" list.
Lou Fennell wanted to give someone a lump of coal for Christmas. He couldn't find any at Christmas. Anybody know where you might get some coal?