Last week we told you about 2022 building permits and big projects and it looks like 2023 is off to a fast start.
Another tire store coming. Discount Tire is building a new store in Concord. According to a building permit issued this month, the store will be at 1560 Concord Parkway.
It is on the property where an KFC restaurant had been a few years ago. It's been gone a long time. Some of you won't remember it.
An old Waffle House was next door at 1592 Concord Parkway N. It most recently was an Allstate insurance office. Someone has painted a bear on the side of the building and I have been told a coffee shop might be coming in but I found no permits for it.
Expanding the alcohol warehouse. The Concord Alcohol Control Board is expanding its warehouse at 230 International Blvd. According to the building permit, there will be a 8,615-square-foot warehouse addition. The estimated cost is nearly $1.7 million.
I guess alcohol sales must be pretty good. I was just thinking the other day how much different things are these days. Twenty years ago can you imagine all the breweries and places we have that serve and sell alcohol?
On a side note, I wonder when the N.C. Department of Transportation is going to put the sign back up on George Liles Parkway behind the ABC Store at Willow Oaks. It's been flipped over for several months. Crews finally came through in the last few days and mowed. I think a lot of the mess is from when Google Fiber came through the area.
Permits issued for previously discussed projects. Several permits have been issued this month for projects we've previously talked about.
A permit valued at nearly $7.2 million was issued for the NASCAR Production offices and studios. It is an up-fit for a 58,200-square-foot building on West Winds Boulevard. That's over across Derita Road from the Scott Padgett Concord Regional Airport.
A $5 million permit was issued for the Primark retail store at Concord Mills Mall. That space is 4,200 square feet.
A $38 million permit was issued earlier this month for Eli Lilly on Concord Parkway. That's in addition to the $163.8 million worth of permits that were issued in 2022.
In Kannapolis, Summit Design also got a couple more permits in January for its South Main Street projects. The new permits total $23.1 million.
And here's one we haven't talked about. Chuck E. Cheese is renovating its restaurant/party venue. The permit is valued at $425,000. I didn't even realize it was still open until we drove down near there before Christmas. My kids are older, but we went there a couple of times when they were young.
Food, alcohol and writers. 73 & Main in Mount Pleasant is hosting a special event Saturday, Jan. 28, called Books, Beer & Bourbon. It will feature six authors including four who graduated from Mount Pleasant High School. Here are a couple of the writers:
Dr. Elizabeth Dobson Jones was born and raised in Mt. Pleasant and graduated from MPHS in 2006. She is a historian of science and works in the Paleontology Research Lab at the North Carolina Museum of Natural Sciences and is a postdoctoral researcher at North Carolina State University. She manages a public science project, Cretaceous Creatures, that engages students and teachers across North Carolina and beyond with hands-on fossil research.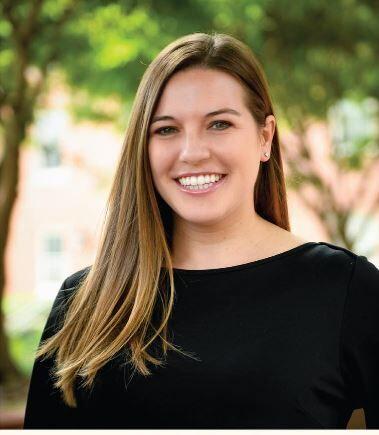 Check out her book is "Ancient DNA: The Making of a Celebrity Science."
Vincent James Vezza is the author of "The Hidden Treasure of Dutch Buffalo Creek." Vince has a written a few columns for the Independent Tribune over the years.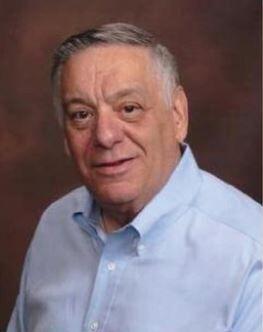 He was born in the U.S. Zone of occupation of post WWII Germany one year prior to the Berlin Air Lift. He spent his formative years on army bases around the globe and travelled extensively during his career. Vincent earned a BA degree from Fairleigh Dickinson University and MS degree from Nazareth
College. Afterwards, he established a career in publishing and technology with management and senior leadership roles in companies that included Apple Computer, Inc., Sunburst Technology, and Films Media Group.
A lifelong writer, after retiring from corporate life, Vincent published his award-winning debut novel in 2015 under the pseudonym of Jackson Badgenoone. He is a Regional Representative for the North Carolina Writers' Network and a writing advocate for emerging authors, including several in Cabarrus and Rowan counties. He has lived in Mount Pleasant for 20 years.
We'll tell you more about the other authors later.
The event is from 4 to 6:30 p.m.
Feedback from readers. Your opinions and contributions are always welcome.
*After a Friday Five item earlier this month about the poor walkability scores for Concord, here is one reader's response: "Just build sidewalks in existing neighborhoods --why doesn't the City have the will to do so?"
It would be a big undertaking but city does need a plan. If they don't start linking some, even a little at a time, it will never happen.
*After a recent column by Larry Cothren, Roxanne Johnston was pleased.
"It was such a pleasant surprise to see a guest column from Larry Cothren on Dec. 25th. He is a very talented writer who speaks openly and honestly about current issues. I always enjoyed his column and looked forward to it as well. Needless to say, I was extremely disappointed when it was cancelled," Johnston said.
* Vincent Keipper wrote earlier this month about why Jan. 6 is an important date: "Two years and two days after right wing radicals invaded our Congress as a disgruntled outgoing president falsely cried fraud, Brazil right-wing radicals followed that example and invaded their governmental offices due to the election denial of their outgoing president Jair Bolsonaro.
"Our constitution starts with the words "We the people." Elections decide who the people are. Those who deny election results or do not choose to obey them are against the constitution, the rule of law, and democracy."