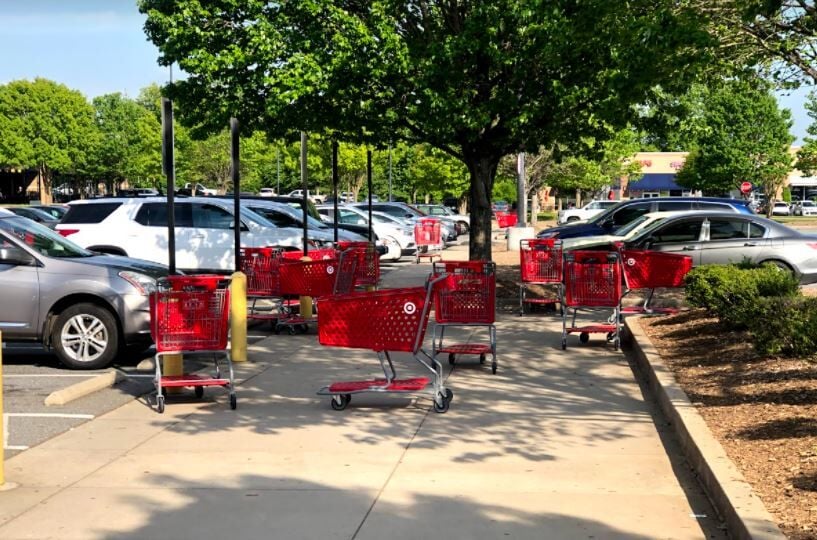 Hate is such a strong word and I probably should cut down on using it.
I don't hate many people. I was talking with someone the other day who said "so-and-so" thinks you hate them and then we talked a little longer and another name came up who also thinks I hate them. If I have given any of you that opinion I'm sorry.
Unless you are a Washington politician or a couple of people down in Raleigh, it is unlikely I hate you. I might disagree with you – but that's not hate.
It would take one hand to count the people I hate and Jesus and I are working on those.
Now there are plenty of people I disagree with, including those folks who won't masks in public places. I think most of them are just being selfish or arrogant.
And I have plenty of dislikes.
Put your buggy up. One thing I really dislike (splitting hairs here, I really hate it) is people who leave their shopping buggy just anywhere. The sidewalk from the parking lot at Target at Afton Ridge was full of buggies Wednesday. I had to move them out of the way to get my buggy to the car.
My daughter Jordan tells me one excuse used is the mommies don't want to leave their children to properly put the buggy up.
That's a poor excuse. What kind of example does that set for the kids? You know what it says – the rules don't apply to me. You don't have to leave your kids at the car. Take them with you. My mom and dad taught Luke and I that you put things where they're supposed to be.
Eventually I bumped my cart to the car and unloaded my groceries. I headed back to the buggy holding area, waiting for a car to pass. Then I proceeded only to have that car's driver slam it into reverse heading straight back toward me as she backed into the parking space.
Why do so many people now think they have back into spaces? Are you thinking of making a quick get-away?
I dodged that car only to be confronted with two young women flying through the parking lot in a white SUV. You would have thought it was Dale Jr. at Daytona except the SUV made a right turn. I cussed at them and they smiled and waved.
Don't let your guards down. Whether you're in the parking and dodging buggies and high speed shoppers or wearing your mask and keeping social distance there is danger out there.
The positivity rate was 9 percent for COVID tests in the last report I saw from the Cabarrus Health Alliance and there were 43 people in the hospital with COVID.
Please be careful. Less than 50 percent of our citizens are fully vaccinated. There are a lot of people still in harm's way.
I've had the first shot (Pfizer) and I will head back to the Salisbury YMCA (Novant clinic) on Tuesday, May 4th for my second shot. Please get the shots so we can get past this mess.
Workers wanted. Many of us call May 4th "Star Wars" Day – you know "May the 4th be with you." Lowe's Home Improvement calls it National Hiring Day.
Charlotte area Lowe's are looking to hire 1,100 new associates. It is the busy season for Do-It-Your-Selfers, creating the demand for more workers.
A couple of weeks ago we told you Home Depot and Walmart were looking for workers. It appears they still are.
Across the country, Lowe's hopes to hire 50,000 new seasonal, part-time and full-time associates for a variety of positions. No reservations or resumes are required for Lowe's National Hiring Day, but job seekers can RSVP and learn more about the event by visiting corporate.lowes.com/national-hiring-day.
From the looks of things, a lot of businesses seem to be having trouble getting workers. Just about everywhere you go there are "hiring" signs and some businesses appear to be cutting hours and have empty shelves because there aren't enough workers.
We bought a new range up at Home Depot several weeks ago and then had to wait a few more weeks to get it delivered. I had a guy lined up to install it (we have a built-in unit currently). Now the install/cabinet guy is ghosting us. I guess our small job is not worth his trouble.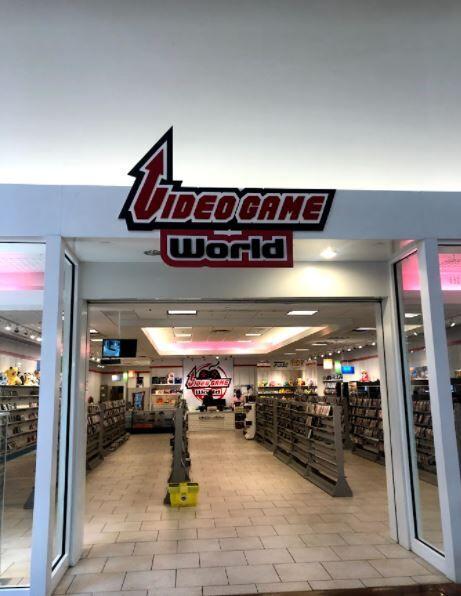 Three more stores at Concord Mills. I walked through the other day and noticed the mall has at least three new stories since the last time I was there. There are at least three empty spaces too.
Video Game World, a local company that started in 2014, recently opened its third location. Besides the mall location, VGW has shops at 28 Branchview Drive, Concord, and 105 S. Old Statesville Road, Huntersville.
The VGW website (videogameworld.net) says the store specializes in retro games, new games and "funko pops." What the heck is funko pops?!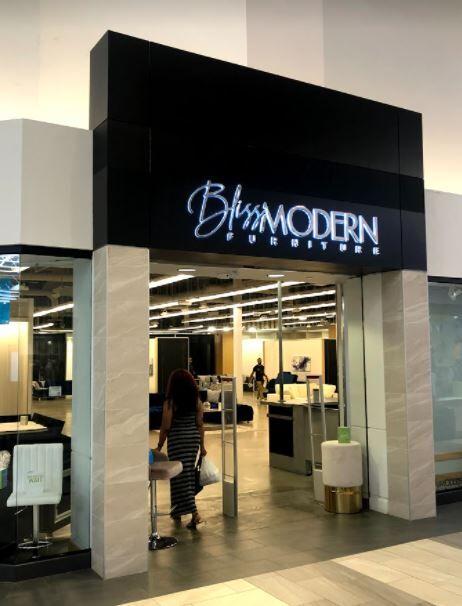 Bliss Modern Furniture has opened in the old Gap location. I haven't been able to find out much about the company except that it has all kinds of furniture. You can shop in the store or on-line and get the merchandise shipped to you. The website is blissmodern.com
The other store is Dope Duffle. The company sells durable book bags, backpacks, duffle bags and athleisure sportswear (jogger pants, hoodies, etc.)
I Googled the company name and the first result said "Dope Duffle smell proof backpacks and waterproof duffle bags." Who needs a smell proof bag? I will let you guess.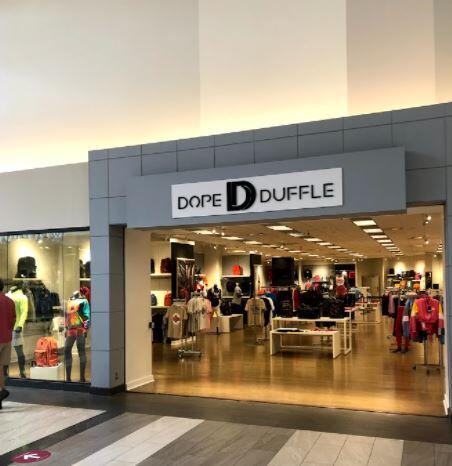 To me there are three meanings to dope: 1. Really cool; 2. A soft drink; and 3. Something that might not be legal (and smells like burning leaves).
My dad, Wiley Plemmons, always like to have a dope. He meant R.C. Cola or maybe a Frostie Root Beer.
I don't need smell proof bags but athleisure sportswear has become my favorite thing to wear since the pandemic and working from home.
Find out more about Dope Duffle at dopeduffle.com or stop by the mall and see what the bags smell like.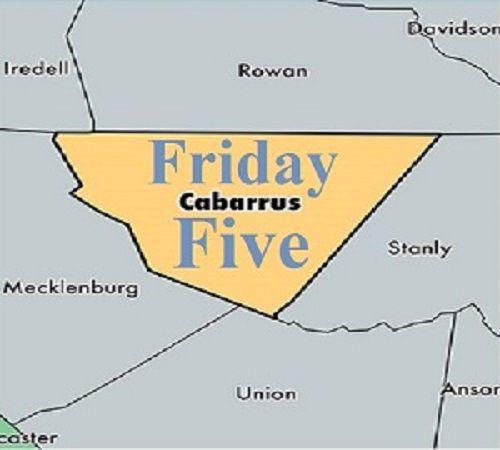 If you have a Friday Five, story suggestion or something I can rant about email mplemmons@independenttribune.com or call 704-786-0001. In case you need to know, the phone number for Avenues Restaurant is 704-786-0111. I get quite a few callers who are surprised when I answer, "Good afternoon, this is Mark Plemmons."