The Kannapolis City Council voted Monday night to establish a social district downtown where licensed establishments can sell alcoholic beverages in designated containers to be taken into outdoor common areas for consumption.
The N.C. General Assembly passed HB 980 on Sept. 8, which permitted several N.C. Alcoholic Beverage Control Commission supported laws. The bill gave local governments the ability to establish social districts and common areas where patrons of existing ABC permitted establishments can freely assemble to consume purchased beverages. This includes taking beverages outside of establishments.
City Manager Mike Legg said this was something the city had been discussing even before HB 980 was passed.
"Our downtown is uniquely set up for this very thing. We have created an entertainment district downtown. It was designed to have people gather for entertainment purposes, shopping, eating, drinking or whatever else," Legg said. "This fits really well with what we want to see downtown."
Legg also stated that Kannapolis is the first municipality to take the social districts up for actions. He said that city staffers felt like the district would work well for the downtown area and wanted to offer it to the council.

"We have an event coming up this weekend, a couple events downtown, and we thought it was a good test case, if you are comfortable with it and we thought we should get it in place," Legg said.
The name for the new social district will be the West Avenue District. It will include West Avenue, Oak Avenue and Main Street.
Some of the establishments that will be within the social district are Chophouse 101, Sabor Latin Street Grill, Old Armor Beer Company, and potentially the new Irish Pub that is in discussions to be on Main Street.
But there are restrictions to the district.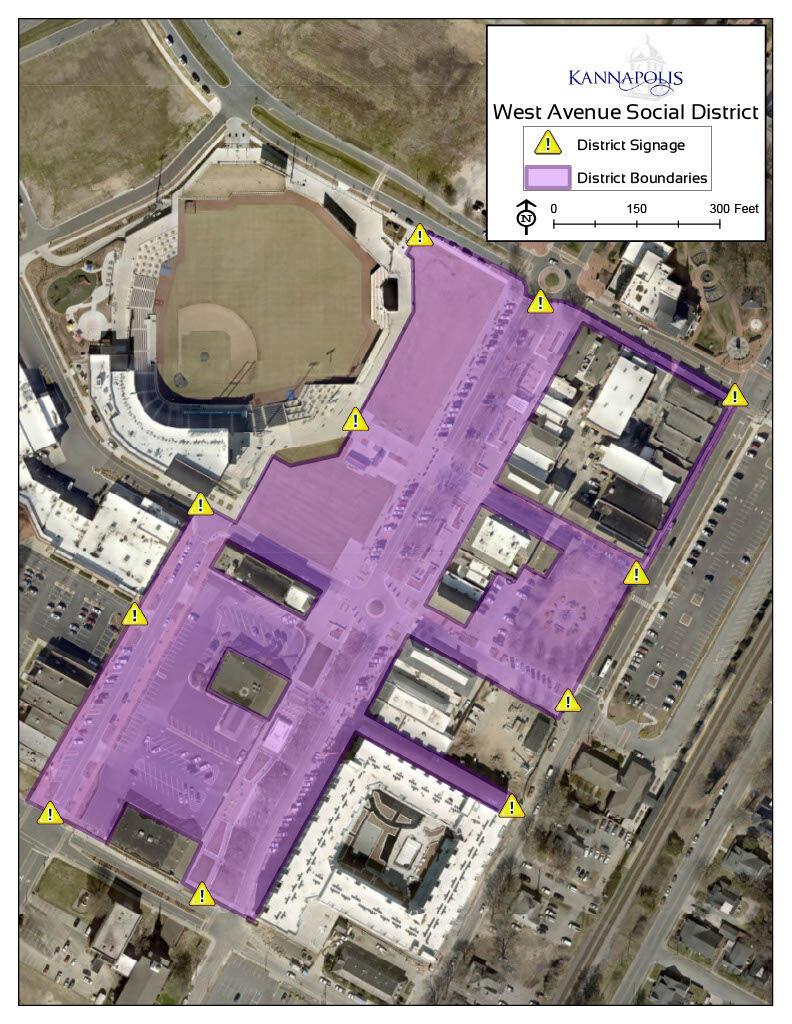 Patrons are only allowed to carry alcoholic beverages from an establishment to outdoor common spaces within the district. And ABC permitted establishments can't allow beverages not purchased at its location back inside. Before a patron can leave the district, all beverages have to be disposed of.
The proposed hours for the district are 10 a.m. to midnight Monday to Saturday and noon to midnight Sunday.
Once patrons leave an establishment with a beverage, they cannot go into another building with it.
Permitted establishments will also be required to provide patrons with non-glass containers that display the establishment's logo and the logo of the social district for beverages that are taken outside.
Legg also stated that since the Atrium Health Ballpark is used as a park when games are not playing, the ballpark opted to keep its current alcoholic beverage policy for now and will not be a part of the social district.
Legg said that as the district is put into use, there may be some slight tweaking. He also amended that the council can choose to revoke the district at a later date.