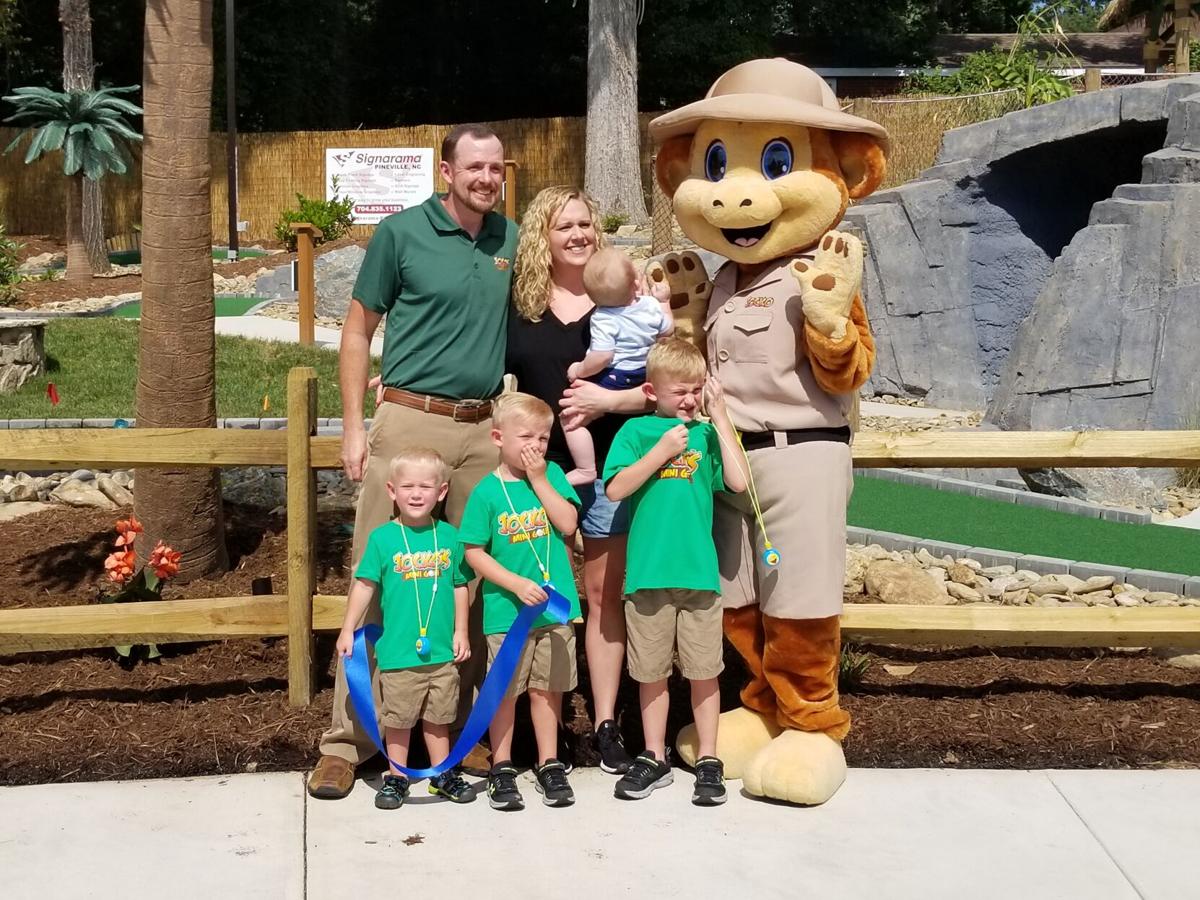 Kannapolis saw the effects of COVID-19 in 2020 just like every other town center in the area but did its best to continue to improve.
While sales tax was down, along with several other revenue streams that aid in the growth of the ever-developing Kannapolis, the city pressed forward in its quest to not only revitalize its downtown but bring jobs and homes for those looking to move to the area.
"As growth happens in the Charlotte region and moves up the I-85 corridor, companies and people look for nearby cities to move to that offer a welcoming business atmosphere and great quality of life for their employees," said Kannapolis City Manager Mike Legg in a statement. "We have a forward-looking City Council and staff who have invested in the right things to ensure we attract quality companies and grow responsibly."
New businesses, jobs
While there have been obvious limits on what the city could do, considering a possible budget crunch that could come with lower sales taxes caused by the COVID-19 pandemic, Kannapolis has continued to grow both residentially and commercially.
In recent years, Amazon, the Linder Industrial Machinery Co. and the N.C. Food Innovation Lab have all made their way to Kannapolis, bringing jobs and money to the growing suburb. And in 2020, Prime Beverage also announced it was opening a facility that would bring an estimated 231 jobs to the area.
North Carolina Governor Roy Cooper announced Tuesday that Prime Beverage Group, a new contra…
"We welcome Prime Beverage Group to their new home in the city of Kannapolis," Kannapolis Mayor Darrell Hinnant said when the agreement was announced in June. "The firm has selected a great location to do business, and we look forward to assisting them as they begin operations. We are appreciative of their significant investment and the 231 good-paying jobs they are bringing to our city and county."
New homes
As businesses like Prime Beverage have made their way to Kannapolis, the city has continued to add residential neighborhoods and apartment complexes strategically. City leaders haven't approved everything; in fact, there was one large planned neighborhood of townhomes that was turned down by the city at a council meeting earlier this year, but homes are going up at a rapid pace all over. That has been the case for the last several years.
From 2017 to 2020, the city issued about 300 permits annually for new, single-family homes. "While these numbers reflect a very strong single-family housing market, the majority of residential growth occurring during this time period was in the multifamily market with several apartment and townhome projects receiving permits," the city said in a release. "In 2017, there were no multifamily permits issued, but in 2018, 492 units were permitted and in 2019, 724 units were permitted for multifamily residential development.
"In 2020, the number of permitted multifamily units dropped to 270 as several projects continued to progress towards completion — such as VIDA — a mixed-use development that will serve as one of the anchors for the city's downtown redevelopment efforts."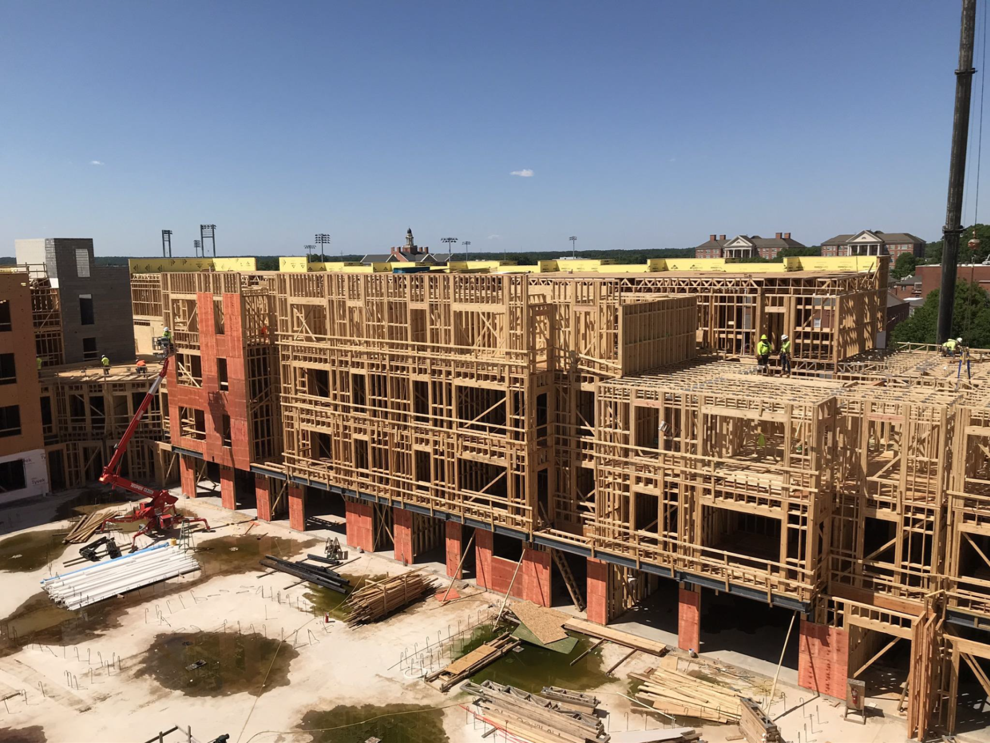 The VIDA project is scheduled to be completed in late February and will bring 284 apartments with it. This has been a development in which the city has taken a lot of pride over the last few years, and the opening is highly anticipated. In a way, though, this is only the beginning of new developments coming to the area in 2021, as detailed by Zac Gordon, the city's planning director.
"We have a total of 7,400 residential units approved or under review at this time," Gordon said in a release. "These are single-family homes, apartments, and townhomes. With this growth, the city's Planning Department is continuously looking for ways to improve the development plan review and approval process to facilitate that growth."
Several new developments are coming to older areas of the city as well: Grand Sabana, Martin Circle Townhomes and Hillside are all in the developmental stages.
"With this growth in houses comes new residents to our city," Legg said. "We are also strategically planning and investing in capital projects such as two new fire stations, greenways, parks and additional infrastructure in order to continue our tradition of quality services for our residents."
Small business
Kannapolis doesn't just pride itself on being a good place to live — it also wants to be seen as a healthy climate for businesses. And, while COVID-19 put a halt to many businesses in 2020 due to restrictions, several were able to open in the city.
The veteran-owned-and-operated Old Armor Beer Co. celebrated its grand opening in February in downtown Kannapolis. The World War I-themed brewery offers a split between East and West Coast style, allowing a unique experience in that budding area.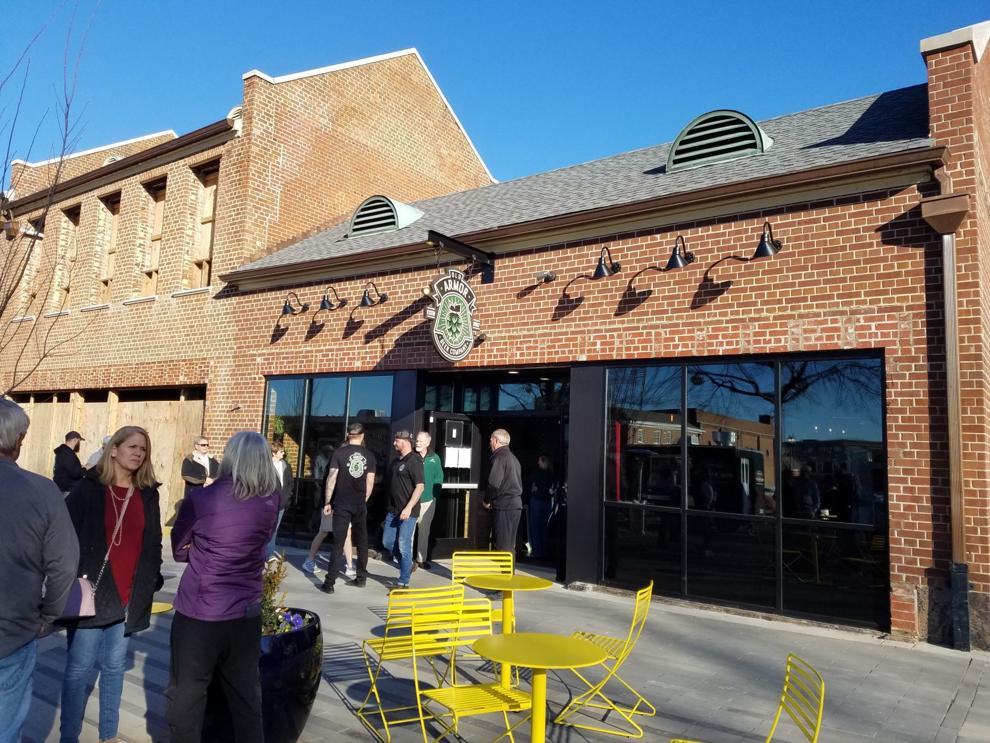 "They have done an outstanding job on renovating the former Brass Exchange/Concord Telephone/Rotary Hall," said Kannapolis Councilman Ryan Dayvault during a soft opening in December 2019. "This is a great example of historic preservation at work in downtown. And it is the only 100% veteran-owned brewery in the Charlotte region."
"We are with some close friends, working on a project we've been working on for about 2½ years," said co-owner Richard Bradley. "The fact that we finally crossed the finish line … I think we are really happy and excited. The outreach from the community has been amazing."
Another pair of businesses that opened actually came during the middle of the pandemic, as Jocko's Mini Golf and The Split — both owned by Brian Freeman and business partner Bob Kirby — debuted in July and November respectively. They are currently closed for the winter.
These two businesses — like Old Armor Beer Co. — also took an old building from Kannapolis' past and turned it into something new. Jocko's was designed around an old KFC, but turned into something completely new. They kept some of the old feel, though, which is similar to what Freeman — who also opened Cannon Pharmacy — did with his old business.
"Even with the pharmacy, we were also more into rehabbing buildings than building new. We like to see the old become new again," he said. "The old KFC had murals up. Kids from the high school would come in and paint murals on the walls of the KFC. And when I had to take the murals down, I really just wanted to keep that tradition."
The Split was originally planned to be opened earlier, but it was pushed back due to the pandemic. Still, to finish two projects during such a challenging time was a blessing for Freeman and Bradley.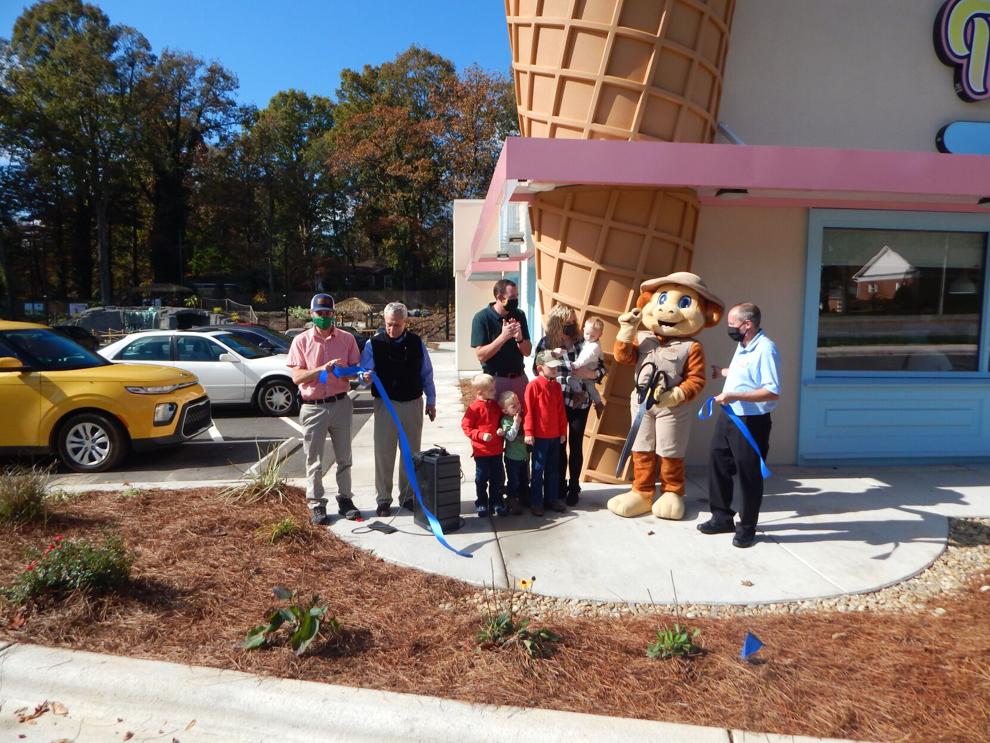 "I don't know that too many people have opened two businesses during COVID," Freeman said. "We were planning to do the restaurant first and the golf second, but just like when you get into a project, the golf course went a little faster, which is something I learned along the way. But the restaurant took a little longer and was harder to get going."
The development didn't stop there. A number of small businesses have opened in the last several months on West Avenue as part of the Downtown Revitalization Project, including 3 jems boutique, Chophouse 101, Lennon Boutique, Lovely Lines, Eat Cakes Bakery, and Cabarrus Cycling Company, with more coming soon.
More to come
There was success in development in Kannapolis throughout the year despite the pandemic, but that doesn't mean there weren't obstacles. One of the focal points of the revived downtown is the new Atrium Health Ballpark, the new home of the Kannapolis Cannonballers — formerly the Intimidators.
It was set to open to fans at the start of the 2020 minor league season, but due to the pandemic there was no baseball played in the South Atlantic League.
That wasn't what the city expected nor wanted, but it still looks forward to a potential first minor league season, which could start in April if all goes well. MLB announced it will start on time with spring training in two weeks, and while there hasn't been any final word on the MILB season yet, there's a good chance the Cannonballers will see their first game action this year at Atrium Health Ballpark.
It's all part of a bigger plan to grow the downtown and continue improving the city.
"We have made tremendous progress in the last five years," Hinnant said toward the end of 2020. "We developed a plan and then we took action to make that plan a reality. Without our investments in the catalyst projects, we would not have private developers coming to us with their money and their ideas for businesses, restaurants and offices. The City Council and I are excited to see what new businesses will be opening in our downtown and throughout our city in 2021."