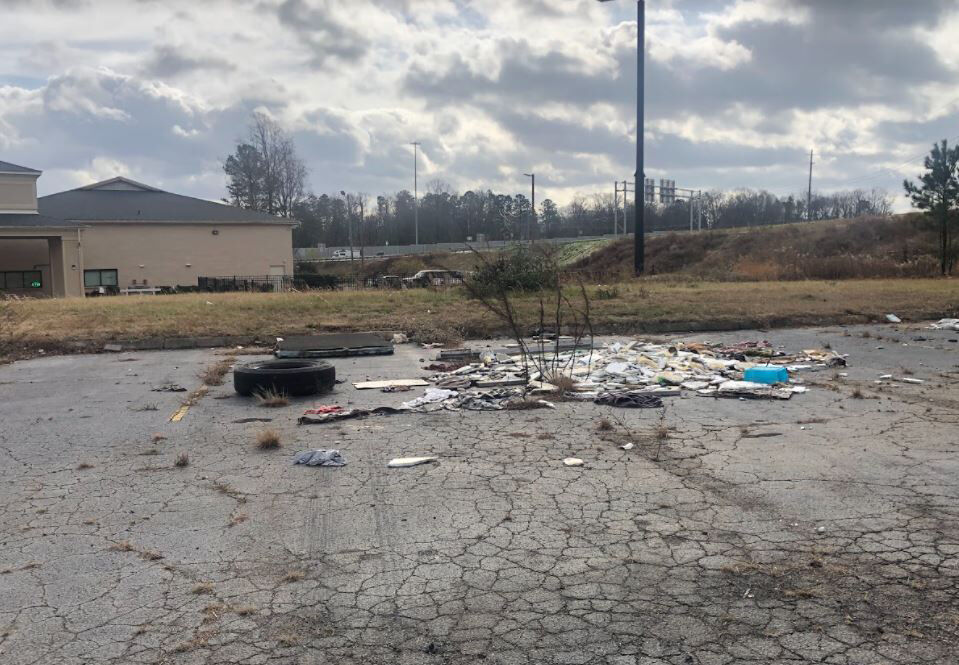 As arrogant as this may be, I am going to make resolutions for you and me to make Cabarrus County a better place in 2022. This is going to be pretty negative, but I think we all need to hear it and think about it.
Let's wipe out litter
Have you driven on Cloverleaf Parkway lately? It is disgraceful, and for many people arriving in our community from the North, this will be one of the first things they see.
I really don't know why the littering is so exceptionally bad in that area, but it is. The parking lot, extending up the street from Flaming Grill Buffet, is filled with trash; in fact, there was a big pile there Friday morning.
It's probably not the property owner's fault. I can't imagine it is good for business, though.
The sheriff's office used to check for addresses on bills and junk mail in dumped trash piles and pay the person a visit, informing them that they needed to properly dispose of their trash.
The litter problem is not just from the big dumpers — it's the cigarette butt out the window, tossing a hamburger wrapper and, sometimes, litter happens by accident. It all adds up.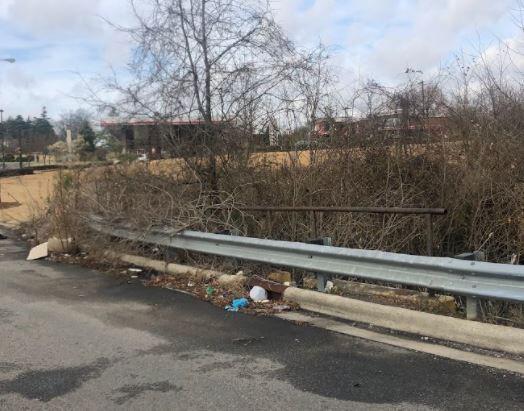 I don't know why Cloverleaf Parkway is so bad compared with other areas, but it is shameful.
The N.C. Department of Transportation's litter cleanup effort netted a record amount in 2021. Can you imagine how bad our roadsides would look without this effort and others?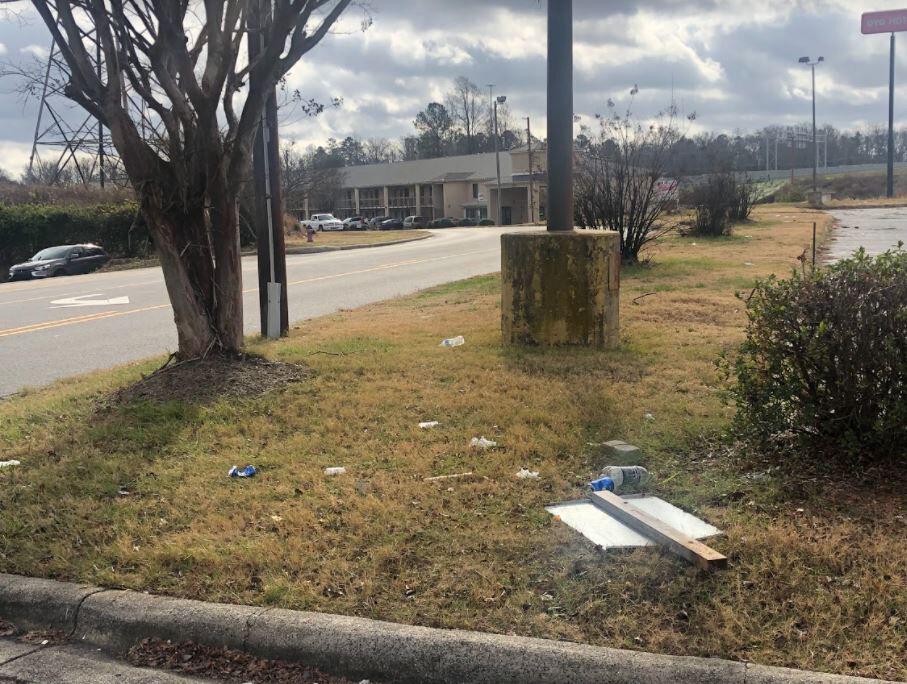 A crew was on George Liles Parkway picking up trash Thursday when I drove by. Kudos to them for their efforts.
My personal goal this year is to pick up four pieces of litter a day. Please join me.
Stop running red lights
This potentially deadly practice has got to stop. When you approach an intersection, you should slow and be prepared to stop when the light turns yellow. Too many of us mash on the gas pedal a little harder and blast through intersections like there is no tomorrow.
There will be no tomorrow for some this year. It happens every week in Charlotte. Don't let this happen in Cabarrus County, too.
Leave earlier or be late. It is better to be late than to kill someone.
The rules apply to everyone
I bet teachers and anyone who works with the public can relate to this — people think or act like "the rules don't apply to me."
The rules do apply to you and me. Most rules are there for a reason. Stopping for a red light and using caution at intersections save lives.
It's not safe to blast down Concord Parkway at 75 miles per hour. Another set of kudos to the Concord Police Department for doing a good job of enforcement on the stretch from Walmart to Pitts School Road on the parkway.
If a rule is wrong, work to change it. However, most rules are there for good reasons. Sometimes there is room for exceptions, but don't act like you should be entitled to special treatment.
Some rules are implemented to maintain order and fairness. Some are for safety. Some are to maintain basic standards.
You and I are not privileged characters. The rules apply to us all.
Refrain from negative items on social media
This one will be the hardest for me. When we get ticked off, we want to tell someone. That's OK, within reason. We all want to vent.
I like Facebook and social media. There's lot of interesting stuff. You can keep up with people you don't get to see every day.
But there is the dark side, too. We've heard all about the fake items and sometimes the outright lies that are posted.
Nextdoor may the most annoying platform. Based on some of the posts you can find there, you would think Concord and Kannapolis are raging dens of iniquity. If you are paranoid, Nextdoor is the site for you, with all kinds of doorbell cams, "who's walking in my neighborhood?" and the lady who is constantly complaining about the neighbors' kids walking through her yard (sometimes complete with video of those children retrieving a ball).
I'm not a Rotarian, but those folks have the right idea, which should be applied to social media — The Four-Way Test:
2. Is it FAIR to all concerned?
3. Will it build GOODWILL and BETTER FRIENDSHIPS?
4. Will it be BENEFICIAL to all concerned?
2022 can be a good year if we all try. So I leave you with this as the angry old man on one radio show always ends up saying: "John Boy and Billy — y'all have a nice day."