Was Warren C. Coleman the richest African-American in America in 1900? Some, a very few, would say "yes" and many others, most, would say "no in 1900 or ever."
Other historians have agreed that Coleman was the richest African-American in the South. As an historian working on the life and times of Warren C. Coleman for the past five years, the evidence that I have recently discovered indicates that Coleman was the richest African-American as of 1900. Other African-Americans became millionaires after 1900, but before 1900, no other former African-American slave, was in the position of Warren C. Coleman, given his material wealth and family background. How come no one else is talking about these facts?
The historical record shows, I recently discovered, that Coleman owned property up and down Depot Street (currently Cabarrus Avenue), around Lincoln Street, Spring Street, various parts of "Coleburg" and various lots outside Cabarrus County. His wealth was extensive. His various possessions included imported horses, a grocery store, his own home on Church and Cabarrus Ave., and various properties that generate rental money on a monthly basis.
In addition, the incorporation papers of 1895/1896 – for the mill – shows that Coleman was given permission to own over 1,000 square feet of property and his associates were thinking about a mill town where people working in the mill could live, work, have children, eat food, and go to church, given the "Jim Crow" South. It is no wonder that he would build a church (Price Temple) on Spring Street, which would be within walking distance for many of the people working for him. Coleman and many of his professional associates, and several whites, were building what some people would call "black power" or "black enterprise" before it was coined in the 1960s and 1970s.
Clearly before his time, Coleman, when one looks at the incorporation papers 1896, shows the names of some of the most professional black people in North Carolina at the time. People like, Bishop J.W. Hood, Dr. D.J. Sanders, Dr. Lawson Andrew Scruggs, Edward A. Johnson, Esquire, and 16 others too numerous to mention, were making a way where there was no way. They were making a way for former slaves and others living in Concord. Given all of this evidence, one should begin to ask, where did Coleman glean the expertise needed to buy, sell and manage real estate and other assets – as a former slave – to make him a very wealthy man – but put it all in jeopardy – as he decided to build a mill – at great risk?
The answer is, in fact, and without a doubt and with no other explanation, from his "master" William Coleman, an attorney and his biological father, Rufus Barringer, also an attorney. The record indicates, without a doubt that Coleman's biological father assisted him in acquiring real estate in black areas of the town. Like the relationship between President Thomas Jefferson and Sally Hemings, General Rufus Barringer, did not go around with a loud speaker announcing that Coleman was his son.
During the 1890s, when Coleman was seeking money or other resource for his "textile" mill, many people in Concord may have known who Coleman's father was, but his father was spending most of his time in Charlotte  and advertising that General Rufus Barringer had a "love" affair in the 1840s with a black slave was not necessarily in his interest. Moreover, history indicates that his other son, Paul, was also building a mill in Mount Pleasant.
When one looks at the fact that the 1890s was a time of severe racial strife in North Carolina, it is a wonder that a man like Warren C. Coleman, who was quite wealthy and could live anywhere in the country, would consider doing anything positive in Concord, N.C. Why don't we know more about this man and his times who clearly loved his town? 
The historical evidence also shows that Coleman was on the cutting edge of black leadership in 1895 during the Atlanta Exposition in Atlanta, Georgia because of his close relationship with Booker T. Washington. Washington became the leader due to the death of Frederick Douglass, and D. Joseph C. Price. He (Washington) became the leader of black America. In other words, Coleman was in the middle of an historical world wind of a transitional leadership in the black community. Again, how come no one is talking about these facts?
If you are interested in looking and learning more about the facts, and there are many more, come to the Cannon Library on Union Street on Feb. 23 between 1 and 3 p.m.
Mr. Coleman spent a great deal of his time at his store on Union Street. Moreover, on April 27, the Price Memorial AME Zion Church will hold its 2nd Annual W.C. Coleman Day Street Festival between noon and 6 p.m. on Union Street, across from the Old Courthouse. We will continue to celebrate on Sunday, April 28. Your support, to ensure the continued existence of Coleman's church (built own his land, and financed by him) would be greatly appreciated.
Mr. Coleman gave his all for Concord, N.C. Let's show that his legacy will continue to live in his town and will grow in the interest of the citizens, like myself, both black and white. As we begin celebrating another great man, Dr. Martin Luther King, Jr., let us do so with another great man in mind – Warren C. Coleman.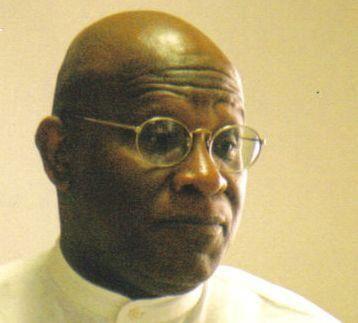 Norman J. McCullough Sr. is history instructor at Rowan-Cabarrus Community College and he is also a trustee at Price Memorial. In addition, Norman is writing a book about the life and times of Warren C. Coleman from an inside/black perspective. It is should be completed by the end of the year, 2019. He can be reached at normanmccullough1@aol.com.