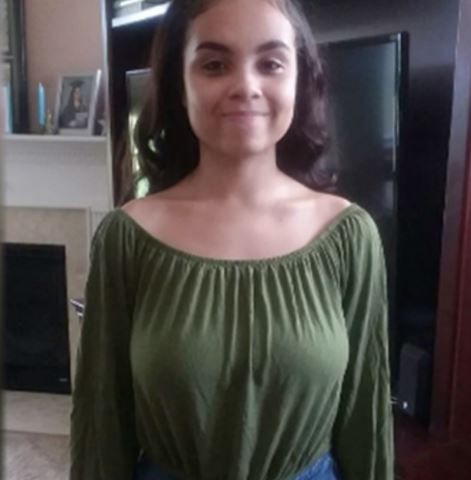 Everybody needs to take a deep breath and step away from the dress code issue at Hickory Ridge High School for a while. We've gotten to the point where threats are being made.
The controversy surrounds a senior named Summer, who won't be able to walk across the stage at graduation after being suspended for a run-in with Principal Michelle Cline in the school cafeteria over a top that violates the school dress code.
Summer complained to WCNC-TV in Charlotte and after the story hit the airwaves, it went wild on social media. Teen Vogue, the Huffington Post and many other outlets ran stories.
Cabarrus County Schools has since received more than 5,000 emails and hundreds of phone calls about the situation, according to Cabarrus Sheriff Brad Riley.
The sheriff knows this because some of the strongly-worded statements go over the line, bordering on threats and some are being investigated as threats.
"The safety and security of everyone involved is our main concern," Riley said Tuesday. "We're taking precautions and are fully investigating the threats."
A one-sided story
Part of the problem is the stories going viral are only telling Summer's side of the story. Legally Principal Cline and the school system can't comment on student matters such as this. Here is the statement from CCS Communications Director Ronnye Boone on the incident:
"Cabarrus County Schools complies with all laws and regulations governing privacy, as well as policies set by the Cabarrus County Board of Education. And as such, we are not at liberty to discuss students or student discipline."
Summer's story to WCNC-TV was that her shirt shows her collarbone and part of her back was exposed. WCNC-TV used a photo showing her only from the front with the shirt still on her shoulders. Summer said she was asked to put a jacket on and later asked to change shirts. When she declined, Summer said Cline threatened to have her arrested and the school resource officer put his hand on his gun as he approached.
Let's put a little different spin on this story based on what we've heard from different sources.
Summer was wearing the shirt off her shoulders and her back was exposed. According to the school's dress code those are clear violations. Cline was right to ask her to put a jacket on.
Summer also said she had an agreement that she would not be disciplined unless her mother was notified.
Really? With 1,700 students at Hickory Ridge, do we really believe the school and principal are going to be able to function this way? No. Besides, changing shirts is not a punishment. It is allowing the student to correct a small mistake.
As far as the officer with his hand on his gun – really? Do you believe he is going to have his hand on his gun in a room with 400 teenagers when dealing with a student over an inappropriate shirt? No.
Stand up for what is right
Summer said she stayed in her seat "just like a lot of role models that I have looked up to stayed in their seats."
This is not a bus in Montgomery, Alabama in the 1960s or the Woolworth lunch counter in Greensboro. This is what appears to be a spoiled teenager (with a great grade point average) who does not respect authority.
It's more about disrespecting your principal than fighting for what it is right.
We need to support our principals and teachers and if there are issues, work through them together. Running to the TV station and raining down the wrath of social media upon your principal and school is a coward's way out.
It solves nothing and in the end it backs the school system into a corner where there is no way they can let that student walk across the stage. Summer will get her diploma and go off to college.
Let's all calm down and if you've got a better dress code idea make an appointment with the principal, school board members or the superintendent.
We all know that dress codes discriminate against female students. That does need to change but being disrespectful only creates more problems.
Be the first to know
Get local news delivered to your inbox!