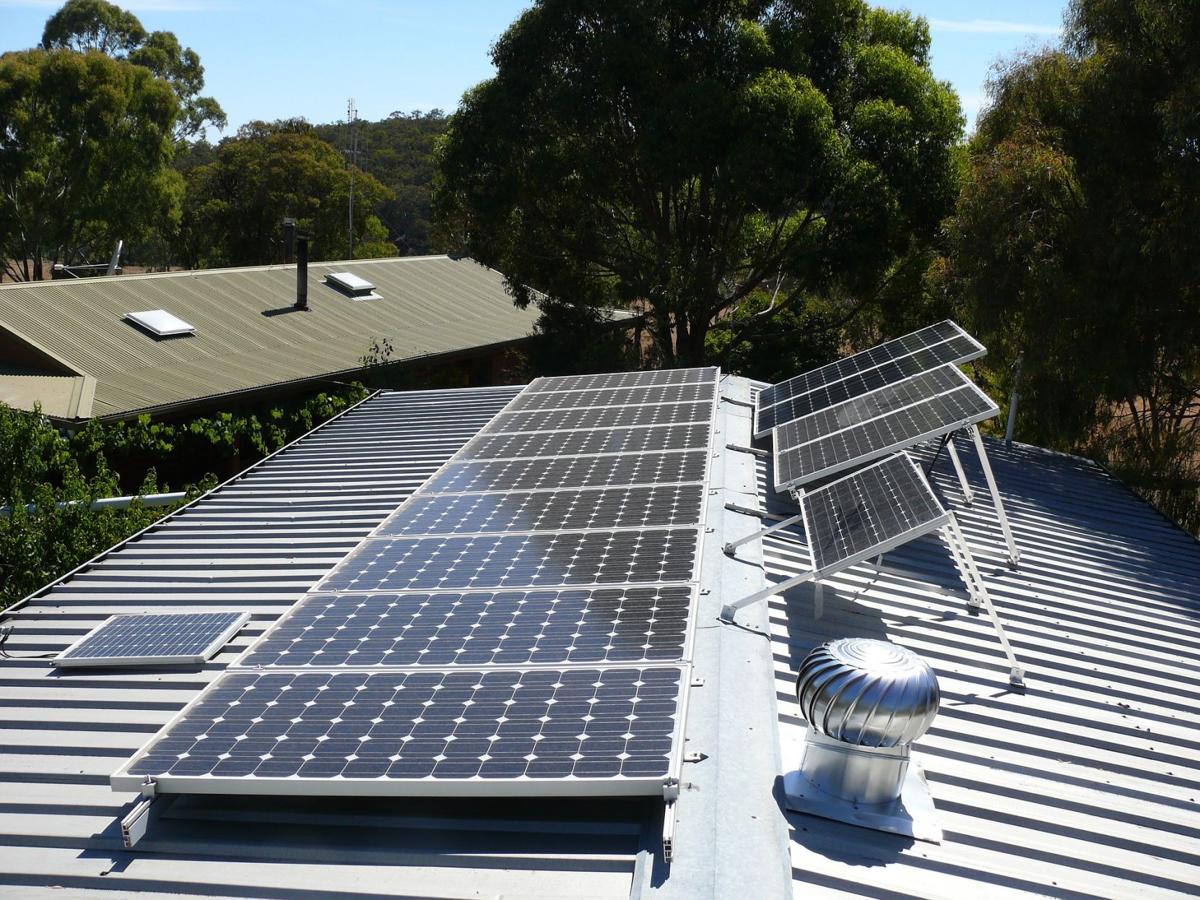 A 627-acre solar farm is coming to Cabarrus County.
The Board of Adjustment  approved a conditional use permit for McBride Place Energy, LLC, to build the solar farm on property just north of Midland off of U.S. 601.
After hearing testimony from several expert witnesses in favor of the project—no one spoke against—the board decided that the solar farm not only would maintain or promote public health, safety and general welfare but that it wouldn't impact neighboring property value or county services.
The Town of Midland opposed the solar farm, preferring utility facilities in property zoned for industrial use.
"The Town of Midland, North Carolina, respectfully submits our recommendation for denial of the requested conditional use permit for the McBride Place Energy, LLC, solar farm," Kassie G. Watts—planning, zoning and subdivision administrator for the town—said. "The Town of Midland jurisdiction is adjacent to the subject site and has officially adopted rules limiting such power generation to industrially zoned areas of land within the town limits. The town's adopted plan projects the project site as remaining part of a future agricultural district with limited access to utilities."
The more than 600-acre project sits on property once owned by several different entities. Tal McBride with McBride Place Energy told the Board of Adjustment that his family has owned 300 of those acres since 1954 and this project would be the seventh utility-scale site he has developed.
At almost 75 megawatts in size, the farm would provide power for about 12,000 homes. Capital costs for the farm total about $130 million and should return Cabarrus County around $190,000 in annual taxes as well as $75,000 in back taxes.
McBride also said that the company has an agreement with Duke Energy to buy the power the solar farm generates.
Despite the project's size, experts told the board that the solar farm wouldn't produce any more existing natural electromagnetic field energy than a typical household appliance would, and the facility wouldn't produce any hazardous waste. While the panels will produce some glare, experts said it was well below levels considered harmful.
Real estate appraiser Damon Bidencope told the board that given a solar farm's small footprint, similar facilities have had no effect on nearby properties and possibly increased their value.
"He cited the facts that solar facilities are quiet, odorless, will be buffered, have an appearance similar to other uses commonly found in rural areas and produce very little traffic as among the reasons the solar farm use will not adversely affect adjoining property values," the conditional use permit grant order said.
No on-site staff also means no increased burden on county services. Staff will monitor the facility remotely except for occasional maintenance.