Editor's note: This is the first of a two-part series about redevelopment/development of the old Philip Morris property in Concord.
Could the old Philip Morris property become the next Ballantyne? The man managing the property for the owner, Bootsmead LeaseCo, believes it's a possible.
"Our goal is to get back the 2500 jobs and more than $8 million in tax revues that left Concord when Philip Morris left. That would be good for us and it would be good for Concord. Then we build upon that," said Wellford Tabor in an interview this week.
Tabor is a managing member of Keeneland Capital, an investment firm based in Charlotte. The company manages investment portfolios for long-term investors. Bootsmead is one of the groups. Each group is set up as its own limited liability corporation (LLC). It is named for Ernest "Boots" Mead, Tabor's favorite college professor.
Bootsmead bought the property and had a lease/sale agreement with Alevo. Tabor said Alevo wanted Bootsmead to invest in the company, but "we're not venture capitalists."
Investing in the real estate turned out to be a wise decision for Bootsmead.
Alevo came with big promises that "sounded too good to be true and it was," Tabor said.
Tearing down a great building
Philip Morris spent about $500 million building its facilities during the 1980s. It had one purpose – make cigarettes. The problem now is no one is looking at the building to manufacture cigarettes.
"It's an amazing building," Tabor said. "For the future, it's a shame it was built for one purpose. Imagine if the Pentagon was no longer a government building. What could you really use for? That's sort of what we're dealing with. Our building is like the Pentagon without all of the government employees."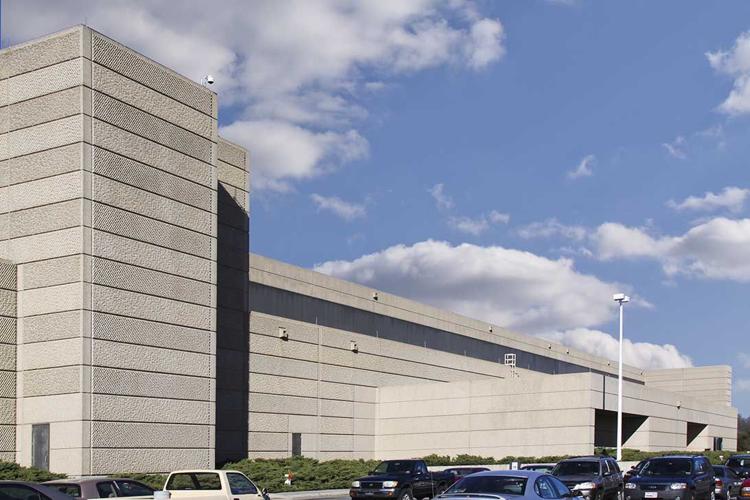 The 2,000-acre property is less than 25 percent developed, but the part that is, is the best part of the property.
Most of the land is listed with JLL, a commercial real estate company. It's been named and marketed as The Grounds at Concord. Lots of potential buyers have looked but the buildings are always a concern.
"What we found is everybody loved the location and the amenities but they said the building is a fantastic custom building that can't be repurposed. In a sense we needed to take two steps back to take a step forward," Tabor said.
D.H. Griffin Companies were hired to take down the buildings and to salvage as much of the metal and other materials as possible. Tabor said it was important for his investors that the process be done in a clean and environmentally safe way.
D.H. Griffin is one of the leading companies for such demolition. It's the same company that took down the Pillowtex/Cannon plants in Kannapolis.
Tabor said demolition is expensive but the hope is to recover a lot of the cost through the sale of materials recovered. DH Griffin will sell steel, copper and the scrap metal and whatever equipment is in there that can be reused. A lot of the concrete can be crushed and reused. There is a big basement that needs to be filled.
The demolition is expected to be complete by the end of the year, barring weather or unforeseen issues.
When it's complete, it will be "site prepared and pad ready" for a new venture, Tabor said. JLL is now marketing it as though the buildings were not there.
"Anybody coming to a project like this will take a year or more to plan, so they can get started and site will be ready when they are," Tabor said.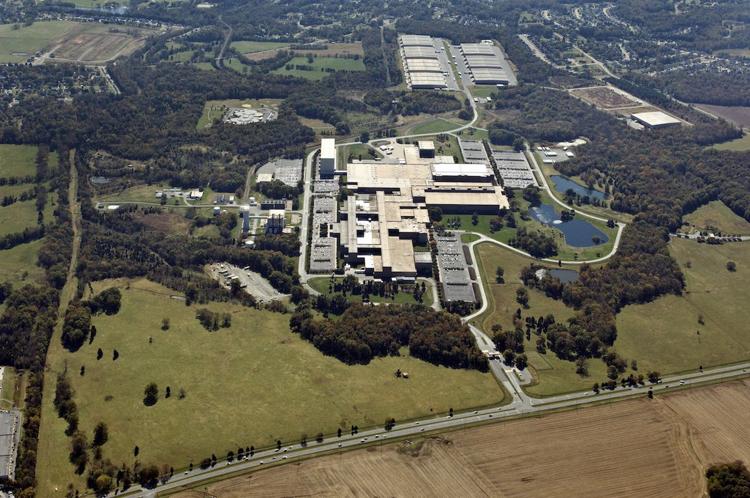 The property is diverse and mostly vacant. The plant site is mostly flat, while about 775 acres toward Union Cemetery has more extreme topography. Some of the property is zoned industrial and other parts are residential.
"The crown jewel is the 800 to 1000 acres where Philip Morris' stuff is," Tabor said. "It's already got all the infrastructure. It's flattish. It doesn't have a lot of imperfections to deal with – wetlands, other things like that. That's the primary focus.
"The acreage that heads toward the cemetery is a lot more challenging with topography, an easement and we'll have to work out the best uses. We're going to start with the most important part first. The 420 acres (across Concord Parkway) is not being listed, and there has been interest, but that's not our focus. Jobs and getting economic activities going is our focus now. We will react to opportunities there, but 90 percent of our efforts is where it needs to be. It's a big undertaking."
Two smaller tracts are on the Charlotte side of George Liles Parkway. One is about 33 acres and mostly wooded. The other is about 55 acres and appears to be mostly farm land.
Tabor sees development as a partnership with the community and said his investors are looking long-term, while wanting to be good citizens and neighbors.
Already some potentially profitable ventures have been turned away. Some because low job creation numbers and others because it doesn't fit the community.
"We would like to have an announcement that something is coming by the end of the year, but we can't promise that. Sometimes real estate projects move slower than you want them to," Tabor said.
Coming in part two on Wednesday, Tabor discusses potential development and answers more questions that have been posed about the property.
Be the first to know
Get local news delivered to your inbox!