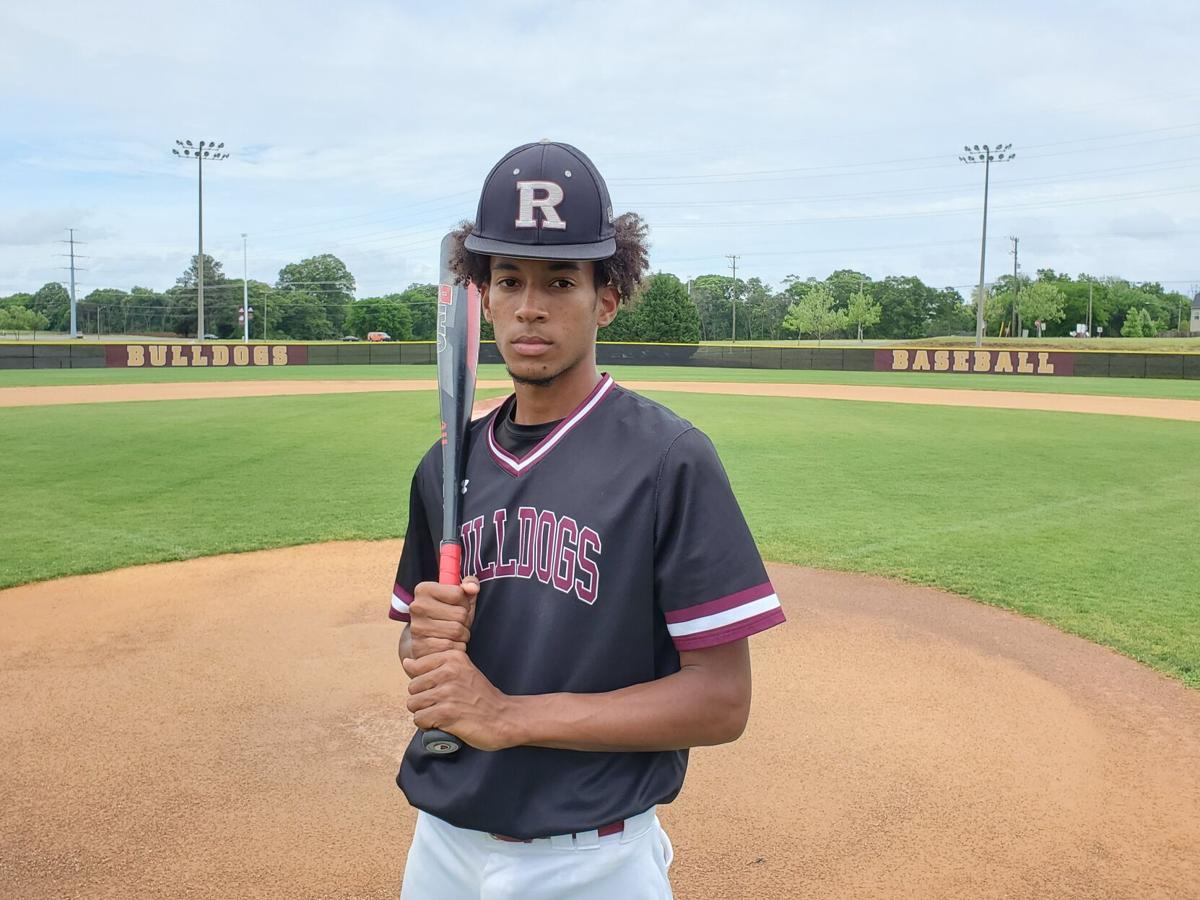 CONCORD – As a spindly freshman mere days after being called up from Jay M. Robinson's JV squad, Tyler Grady made his presence felt on the South Piedmont 3A Conference baseball scene.
Back then, during the 2018 season, Bulldogs coach Ryan Hodges knew Grady had enormous potential, so much so that he trusted the rookie in one of the most critical moments of the season.
Jay M. Robinson had a really good team that year – a team that won 20 games and took the SPC regular-season title. Now, though, the Bulldogs were going for the sweep, trying to win the conference tournament.
Standing anxiously on third base in a fourth-inning fight with Northwest Cabarrus was Grady, a player mostly known then for his speed.
And he wasn't afraid to use it.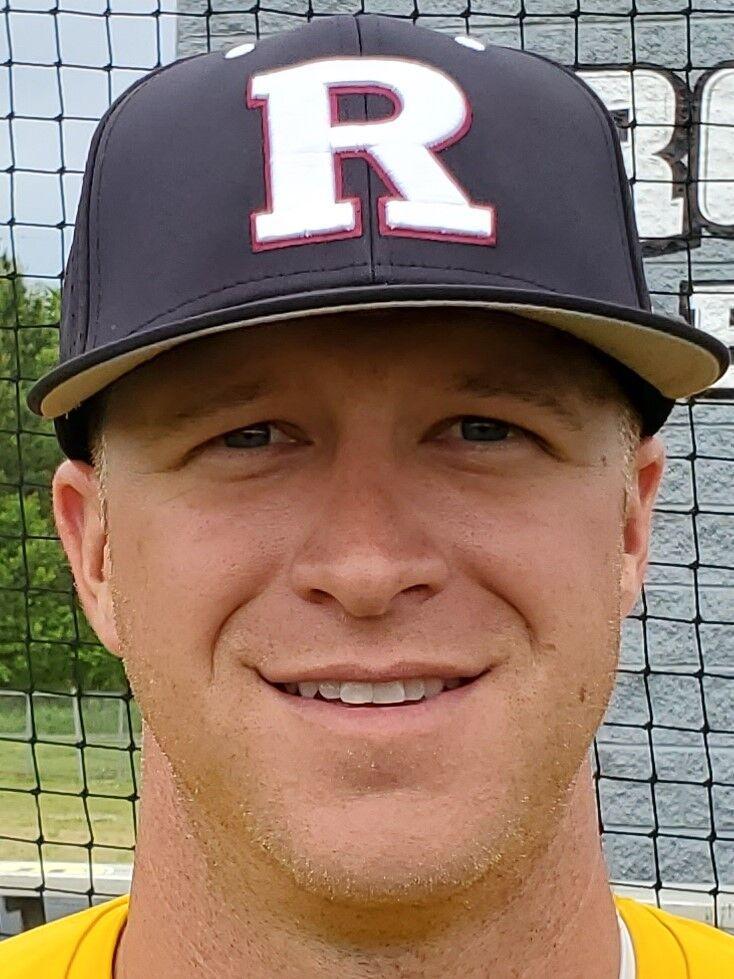 "He actually won us the conference tournament in 2018 as a freshman, tagging up on a ball to short left field and scoring on a play that I actually told him to get off and get a look," Hodges recalled. "He went ahead and took off. He got the jump, and he slid in before the tag could get there."
It was the final run – the decisive run – in a 3-2 Bulldogs victory. They went on to go two rounds deep into the state playoffs, completing one of the best campaign's in school history.
From that point on, Grady has been a team leader for the Bulldogs.
Although, unless you're close to the Jay M. Robinson program, you probably wouldn't notice it.
Grady indeed makes outstanding plays for the Bulldogs, whether he's running down fly balls in center field, sending home run balls over the wall, or sprinting around the basepaths.
But as leading men go, he's more of the strong, silent type.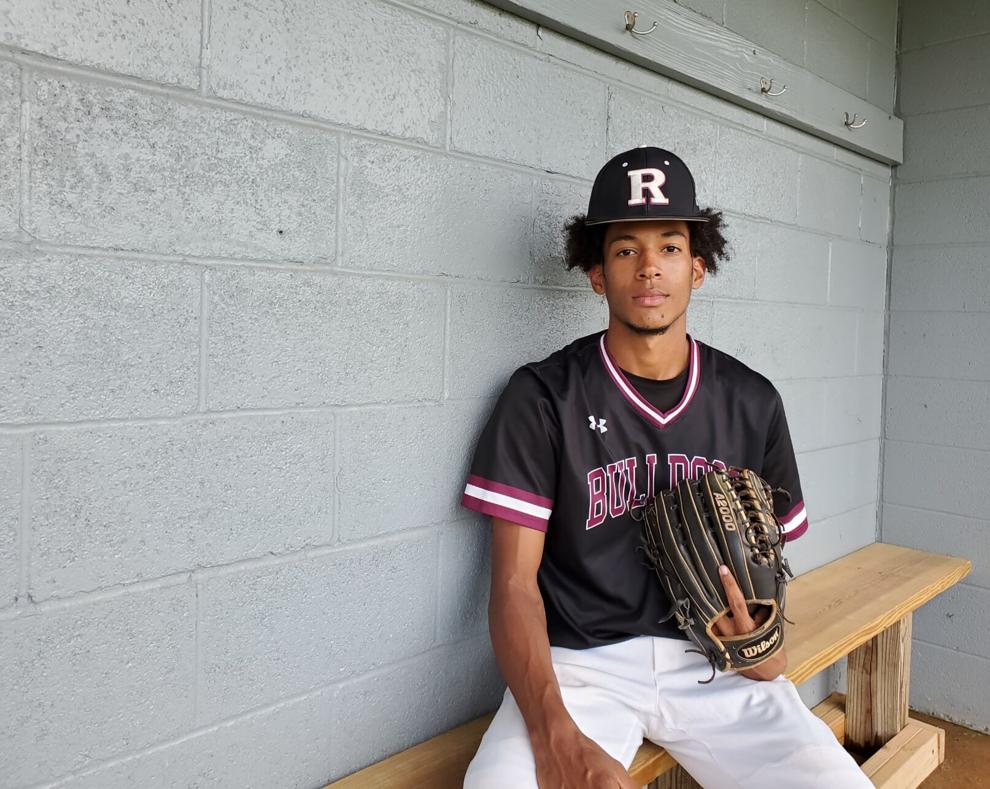 "He might break a smile for you, but he's not the rah-rah guy jumping up and down," Hodges said. "He is a leader, and I think the biggest reason he's a leader, too, is because (his teammates) see it. He's more of that 'follow me' type deal. He's not necessarily the most vocal leader.
"He has opened up a little bit more and come out of his shell this year as a senior. But he'd maybe rather come out here and show you, rather than talk about it."
Grady has certainly shown it during his time with the Bulldogs.
Following his late-season splash as a freshman, Grady returned for his sophomore year and played a pivotal role the whole way. While ranking among the team leaders with a .286 batting average, he also was first among the Bulldogs in many categories: plate appearances (80), runs scored (21), RBIs (15) and home runs (three), while his steals total (10) tied then-senior teammate Luke Nelson.
Grady's homers that season ranked No. 1 in the SPC, among teams reporting their statistics to MaxPreps.com, while his stolen bases tied for third.
It was years of work in the game coming to fruition.
Just a CCYA kid with a dream
Grady began playing baseball when he was 4 years old. His introduction to the game was the Cabarrus Christian Youth Athletics Association on fields behind the Big Lots on Concord Parkway. But throughout the years, he advanced to all-star teams and, eventually, the travel ball circuit, which took him to diamonds all across the Southeast.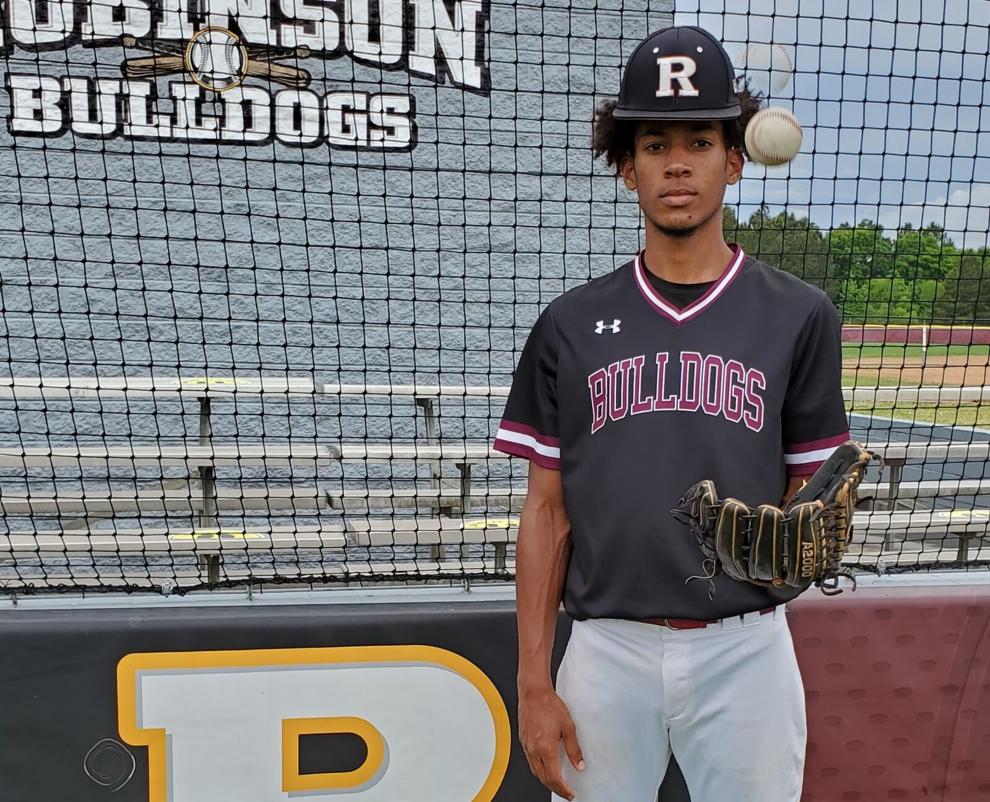 While playing with the Cabarrus Bombers in the summer, he made trips to ESPN's Wide World of Sports Complex, as well as Florida and Georgia. He said he had the time of his life teaming with other future high school players such as Cox Mill's Zach Burgbacher and Kyle Cassell, and Northwest Cabarrus' Michael Specht.
Grady played other sports along the way, but by the time he got to Winkler Middle School, he decided to dedicate himself solely to baseball. He wanted to be like his hero at the time: Jackie Robinson.
"I used to like him a lot," Grady said of the late Robinson, the man known for becoming the first African American to play Major League Baseball.
"In middle school, we watched a video of the movie '42.' After that, I just wanted to learn more details about Jackie Robinson. I watched movies that he was in and videos of him, and just learned a lot about him."
One trait that Grady shared with the Hall of Famer was the gift of speed. That, Grady said, is one reason his coaches at Winkler moved him from first base to center field.
"Ever since, that's where I've been," Grady said.
It's been an ideal fit, both for Grady and for the Bulldogs.
Hodges smiled when asked about Grady's abilities as a center fielder.
"The kid's going to go get anything," Hodges said. "Not much is going to fall in the outfield with Tyler out there in center field. He's going to track down some stuff.
"If you get a fly ball in the outfield between left field and right field, then we're standing up and walking them in and getting ready to end the inning because you know Tyler's going to be able to track it down."
Becoming complete
Grady's bat isn't bad, either.
While Grady has hit for solid averages throughout his Bulldog career, one of the most surprising things he possesses for a player of his stature is the ability to hit home runs.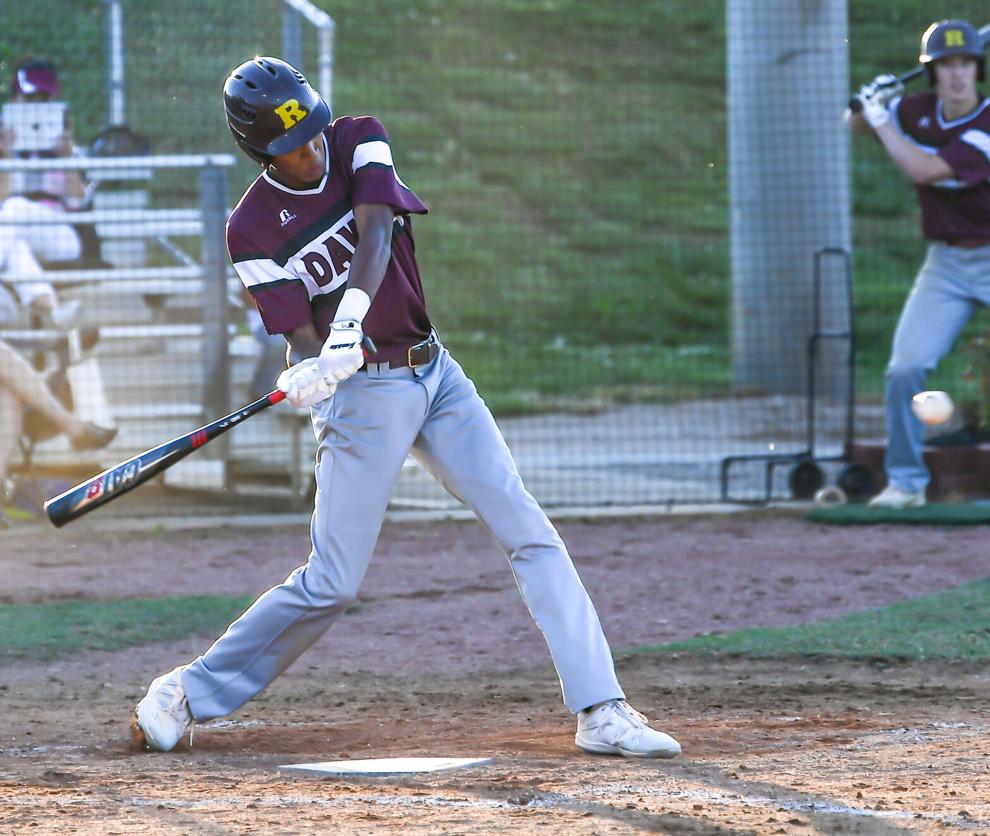 He did it in on the travel ball circuit, he did on the Bulldogs' JV squad, and he's done it throughout his varsity career. In fact, in the Bulldogs' season opener this year, he helped them to a win over West Cabarrus with a dinger.
Now 6-foot-4 and as heavy as he's ever been, 170 pounds, Grady has no explanation for his ability to go yard so easily.
"Honestly, I don't really know," he said. "I lift (weights) here and there, and I just work a lot. But I just don't know."
His coach can't explain it, either.
"I wish I could," Hodges said with a laugh. "He's just got the bat speed, and he's got a rather smooth swing. He's really worked on it for a long time.
"He's got that frame that everybody wants and wants to put more muscle into and just say, 'Man, could you imagine what you could do?'" Hodges continued. "His fast twitch is there, he's got the quick hands through the zone, and that ball just pops off the bat with him."
So far this season, Grady has just the one homer, which is still tied for the SPC lead. More important to Grady, though, is helping the Bulldogs get more victories – they're 1-3 overall, 1-2 in the SPC – and ultimately moving on to the college level. Hodges said coaches from Division II and Division III schools have contacted him, as have many at the junior college level inquired about Grady.
Hodges marvels at the player Grady has become, both as a player and a leader. He said Grady has improved his arm as an outfielder and become a more complete batter, even though he'll gladly accept a home run any time Grady bashes one.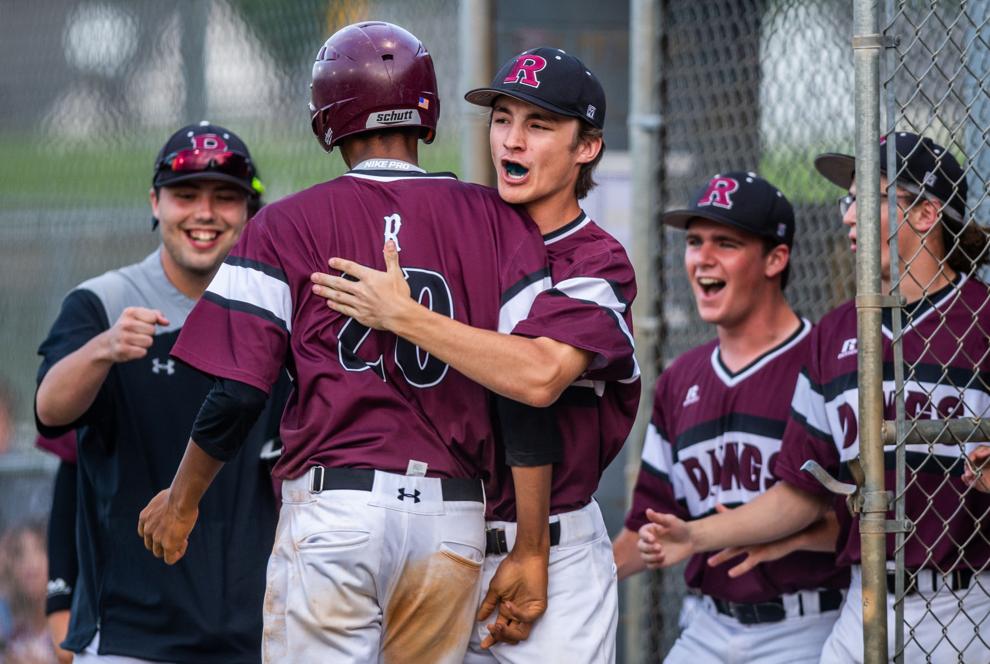 "Tyler's been one of the most athletic players we've had in a long time," Hodges said. "He's able to hit all pitches. We told him, 'Now that you're a senior and you've been in the league long enough, these people know you and they know how to pitch to you.
"There's no more secrets about you anymore.'"
Not after the debut that spindly freshman made three seasons ago.