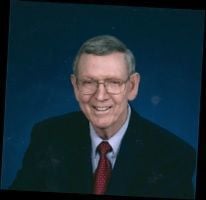 This question is directed to each of us. Every person who lives in this world must answer the question. No one can answer for us. It requires a personal answer.
One day when I was trying to share Jesus with a man and asked him if he knew Jesus as his Savior? The stranger responded that my question was personal, and no one should ask it. You know he was absolutely right as far as the question being a personal matter. However, Jesus has made it the responsibility of each Christian to share Christ with all who may be lost, "Go therefore and make disciples of all nations baptizing them in the name of the Father and of the son and of the Holy Spirit. Teaching them to observe all things that I have commanded you: and lo, I am with you always, even to the end of the age" (Matt. 28:19-20, NKJV). The question must be asked, the lost are dead in their sins and destined for hell. There is no hope unless they find Jesus. We cannot save, but we can be the avenue for someone to find Christ.
Ever since Pilate asked the people "What then shall I do with Jesus who is called Christ (Matt.27:22a, NKJV)? Every person living or has died since that day must personally answer Pontius Pilates' question. Do you know Jesus as Savior today or are you rejecting him as the crowd decided to do?
Though some would say Pilate wanted to release Jesus because he could not find anything that Jesus had done wrong. However, Pilate had received warning from his wife. Instead, he yielded to the world and listened to the crowd.
Is the world keeping you from following Jesus? There are so many things that can lure us away. Are you in the peak of life and saying, if I follow Jesus, I won't be accepted by my peers. Or, what am I going to do about my job? I don't want to be centered out as being different.
Each time Christians turn away from God regardless of the reason, they are answering the question. It could be a tragedy or just a case where we fall out of fellowship with the church, we are telling the world through our actions that Christ can't handle it.
I once heard a pastor friend tell about having a family in his previous church who had a small child die for no medical reason. He said that he tried to console them in every way. Though deeply sorrowed, they seemed to never question God about the tragedy. He said that after the funeral, he walked away, but the funeral director came to him and said, I am not a professing Christian, but if I ever do I want the same faith as that mother. Do you believe she stood at the graveside and sang, "Must Jesus face the cross alone, And all the world go free? No, there's a cross for everyone, And there's a cross for me. O precious cross! O glorious crown! O resurrection day! When Christ the Lord from heav'n comes down, And bears my soul away."
When we stand in a crowd, do we reflect Jesus no matter what others may say or do? True believers must stand up for the master. For the past 60 years, America has gone spiritually backwards because we have failed to stand up for Christ and His church. To be silent to Pilate's question is the same thing as saying, "Crucify Him." What is your answer today?