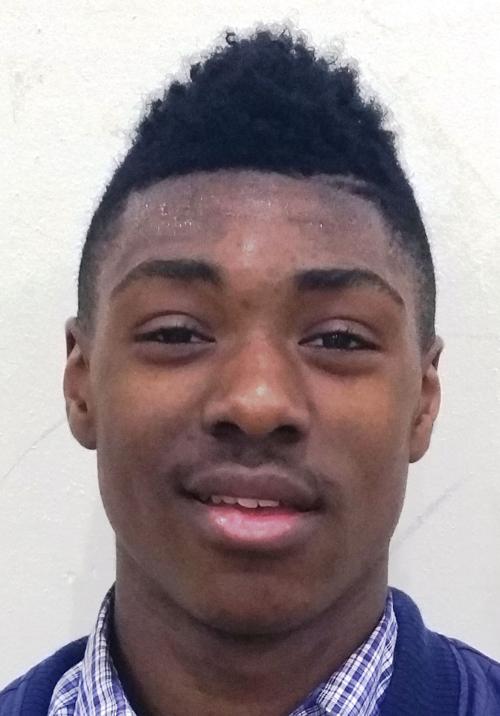 CONCORD, N.C. – The University of North Carolina has extended a scholarship offer to another talented sophomore from a Cabarrus County-based school.
Tar Heels coach Roy Williams made an offer to Cannon School's Jairus Hamilton on Saturday, Hamilton's father, Bill, told the Independent Tribune.
Hamilton, a 6-foot-8 forward with guard skills, also has offers from Wake Forest, Virginia Tech, Tennessee and Hampton (Virginia).
Last month, Williams made an offer to Concord High School point guard Rechon "Leaky" Black, which at the time made the Spider just the third sophomore to receive an offer from the Tar Heels. Black, who recently committed to play for the Tar Heels, joined Kendall Marshall and Reggie Bullock for that distinction.
However, it has been reported by other media outlets that Williams also made an offer to Charlotte Providence Day sophomore point guard Devon Dotson on Saturday.
On Saturday, Hamilton attended the Boston College-North Carolina game in Chapel Hill. After the game, Hamilton, his father and his mother, Lisa, met with Williams. That's when the Tar Heels coach made the offer, Bill Hamilton said.
Jairus Hamilton attended Cannon for years before his family moved to South Carolina. Before the start of the 2015-16 school year, the family moved back to the area, and Hamilton rejoined the Cougars.
As the season has worn on, some of the nation's most successful college programs have became more and more interested in Hamilton.
Take Friday night, for instance.
When the Cougars tipped off against nationally regarded Providence Day, North Carolina's top assistant, Steve Robinson, was sitting courtside, along with Wake Forest head coach Danny Manning and his assistant, Steve Woodberry.
While Providence Day, which is loaded with major Division I college recruits, won Friday's game, 96-70, Hamilton acquitted himself well in front of the Atlantic Coast Conference coaches. He obviously had an impact on Robinson.
Hamilton started the game impressively, showing a deft 3-point shooting touch, and he got to the basket for layups and drew fouls with ease, whether he was being defended by smaller guards or bigger postmen.
He either was faster than the speedy guards or able to jump higher than the long-armed interior defenders. Hamilton scored 14 first-half points and finished the game with 19.
Despite his height and strong build, Hamilton plays all five positions for the Cougars, including point guard. He has the skill set to catch alley-oops from teammates or throw lob passes for dunks to other Cougars with perfection.
 "I'm a forward and a guard, but I really feel like I can do anything for my team," Hamilton said. "I can bring the ball up the court, I can post up, I can be on the wing. It's more like trying to be like LeBron (James) and trying to do anything for your team to get the win."
Hamilton had taken unofficial visits to North Carolina and Wake Forest, and after Friday's game, he said he was looking forward to taking more trips. The recruiting process, he said, has been fun.
"It's been a blessing so far because it's nice to meet new people and new coaches and all the players and see what it's like to be a college student," Hamilton said. "Right now, everything's going well, and I love the experience I'm having."