Members of the public addressed the Cabarrus County Board of Education at Monday's business meeting to provide an alternative to the current options presented for realignment for the middle school scheduled to open in the fall of 2022.
Catherine Parrish addressed the board on behalf of a group of community members requesting changes to be made to the current options, which were presented in early December.
"Many of us first became aware of these plans at the Dec. 7 Board of Education meeting when all options presented moved our students at our local Harris Road Middle School across the county to attend Harold Winkler Middle School," Parrish said. "That move would involve a doubling, probably tripling of their commute across heavily trafficked Concord Mills Boulevard, across 85, into a new community. Surely there has to be another option."
Parrish said she "dug into the data" and there may be a better solution for realignment for that school in the fall of 2022. She said her plan, which is backed by more than 400 community members, requests that students living north of Interstate 73 move from Harris Road Middle School to West Cabarrus, and students living south of Interstate 85 attending Northwest Cabarrus to attend Harold Winkler, which would leave students in the southwest corner of the county to stay at Harris Road.
A petition requesting areas including Highland Creek, Christenbury, Allen Mills, Edenton, Granary Oaks and Twin Creeks subdivisions to not be included in the 2022 realignment has collected more than 1,200 signatures on Change.org.
"Cabarrus County plans only consider the number of students in our area, ignoring the rezoning criteria, very adversely impacting our children and families," the petition reads.
The proposal presented by Parrish at Monday's meeting is included in the petition.
"Our ALTERNATE Proposal achieves the same goal of providing relief to (Harris Road Middle School) and is a holistic solution addressing current/future utilization goals for all three middle schools — HRMS, (Northwest Cabarrus Middle School) and Winkler — while maintaining feeder pattern, keeping commute within 4 miles and avoiding crossing I-85 for all three schools.
"On the contrary, Cabarrus County's proposal is a short-term fix only for HRMS utilization, most adversely affecting our children and families."
The western side of Cabarrus County is one of the fastest-growing locations throughout the area. In early 2020, there were heated discussions surrounding the realignment of Cox Mill Elementary School as development continues to grow exponentially there.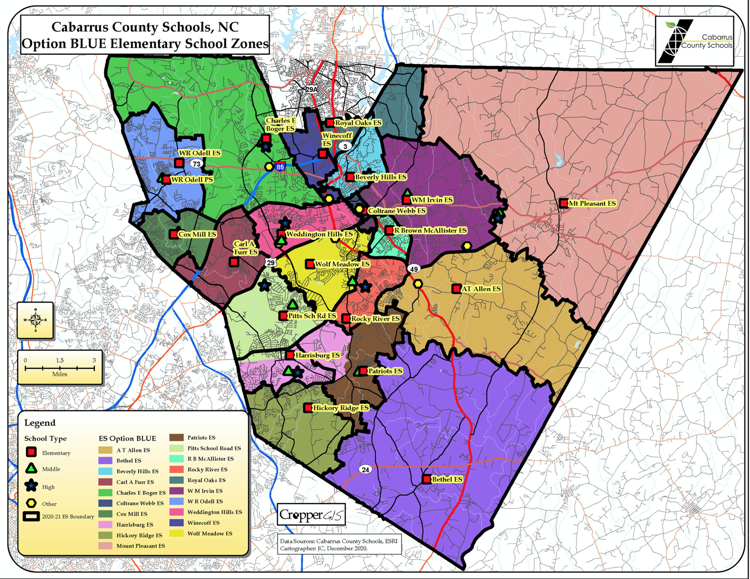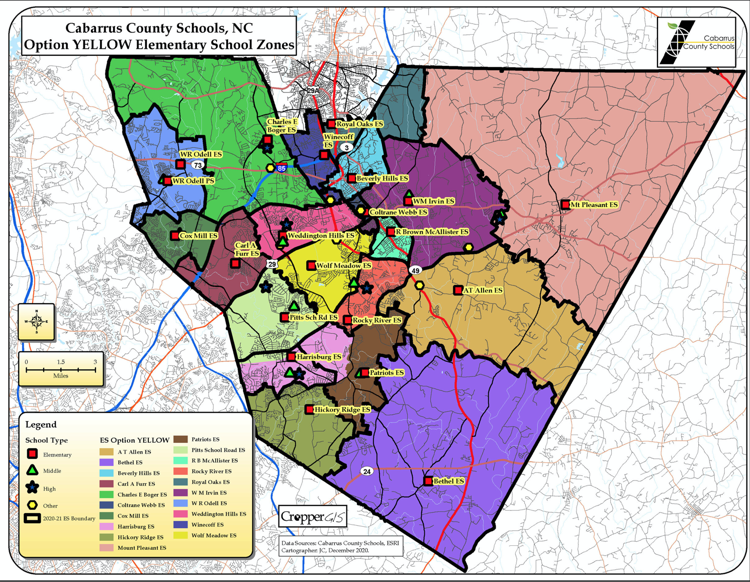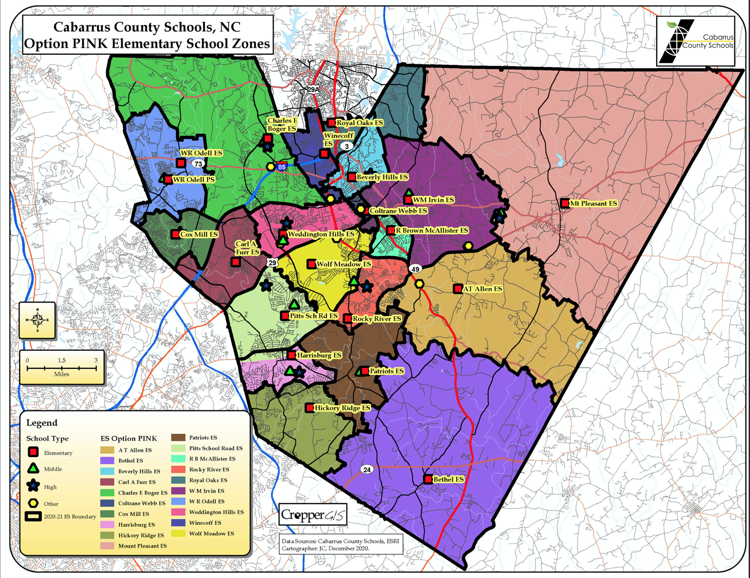 Criteria for realignment includes the balance of school facility utilization, accounting for future growth, establishing clear feeder patterns and continuity, allowing for the highest grade at current schools to legacy enroll, the minimization of impact on students, accounting for economic, cultural and ethnic diversity, making every effort to establish contiguous zones and using major roads and natural boundaries wherever feasible to define attendance zones.
The alternate plan presented mentions all of those requirements in its proposal. Sameer Arora started the petition and addressed the board on Monday as well.
"We do believe strongly that our alternate plan is the most viable solution for this problem and most beneficial for children and families through all the three areas," he said. "So we're here to ask for three things today: We would like to include our alternate proposal as an option for public feedback … we'd like a meeting with the internal planning team where we can present and discuss the alternate plan, as well as finally, the extension of the March 21 deadline so we can give the alternate plan due consideration."
The Board of Education took no action in regard to the public comments Monday. The internal planning team will review survey feedback and results while making final considerations regarding the draft options Jan. 28 before final recommendations are presented to the board on March 21.