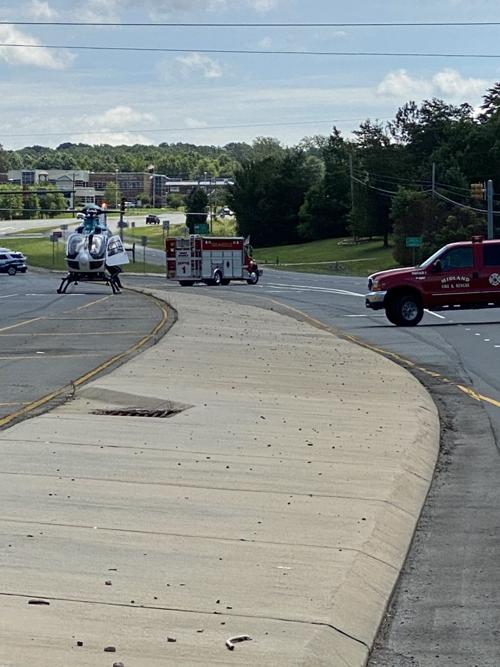 MIDLAND — There was a vehicle crash on NC Highway 24/27 that resulted in one individual being airlifted from the scene by an Atrium Health medical helicopter due to potentially life threatening injuries.
Midland Fire and Rescue were called to the scene around 11 a.m. Tuesday, June 23, and found a vehicle rolled over on Eastbound NC Highway 24/27 at Reed Mine Road. The cause of the accident is unknown, officials stated.
West Stanly Fire assisted Midland crews in the scene.
On the Midland Fire and Rescue twitter page, the crash was stated to be very serious.
Two individuals were injured as a result of the crash. An Atrium medical helicopter transported one person with potentially life threatening injuries from the scene around 11:30 a.m. The other person was transported to the hospital by ambulance with serious but non-life threatening injures.
All lanes on the highway were closed going both east and westbound.
After the helicopter left the scene, all westbound lanes were opened and one eastbound lane was opened. The rest remained closed.
The conditions of the victims at this time are unknown.
Be the first to know
Get local news delivered to your inbox!