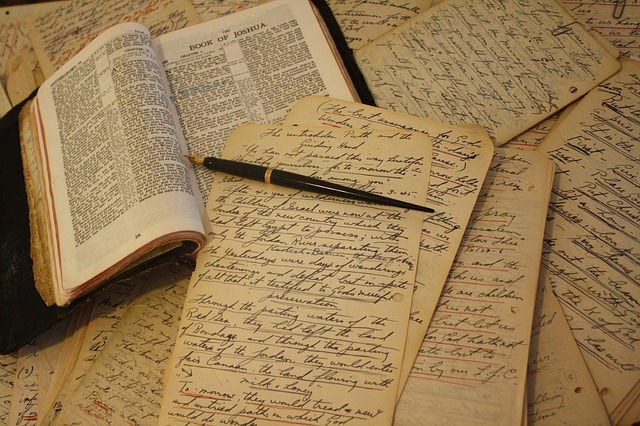 Ann Street United Methodist Church
335 Ann St., Concord. Pastor: Rev. Randy Wall. Facebook Live Worship: 10 a.m. Sermon: "Staying Connected." Scripture: Psalm 145.
Boger's Chapel United Methodist Church
1775 Flowes Store Road E., Concord. Pastor: Gary MacDonald. Drive-in worship at 9 a.m. Tune in at the parking lot on 87.9 FM. Also livestream at www.facebook.com/bogerschapel.umc at 9 a.m. Sermon: "Pour Leadership." Scripture: Philippians 1:21-30.
Crossroads Church
220 George W. Liles Parkway, Concord. Pastor: Lowell McNaney. Live worship streamed on Facebook, Crossroads Concord church app or mycrossroads.co website at 9:30 and 11:11 a.m.
Forest Hill United Methodist Church
265 Union St. N., Concord. Senior pastor: Rev. Mandy Jones. Associate pastor: Rev. Suzanne Dornsmith. We are all staying at home and trying to keep in touch via online means. Our Sunday service will be online at 9 a.m. Go to foresthillumc.org or facebook.com/foresthillumc to stay connected. Every Monday through Friday at 2 p.m., join us on Facebook Live for a brief devotional.
Harmony United Methodist Church
101 White St. NW, Concord. Pastor: Rev. Thad Brown. Prayer service in the fellowship hall at 11 a.m. Mask required (masks are available), social distancing observed. For more information, call the office at 704-782-8237 or the pastor at 704-791-2883.
Jackson Park United Methodist Church
715 Mable Ave., Kannapolis. Pastor: Greg Gordon. Worship service posted on church Facebook page by 10:30 a.m. Sermon: "What Is Reasonable?" Scripture: Matthew 20:1-16.
McGill Baptist Church
5300 Poplar Tent Road, Concord, has postponed all in-person worship services and gatherings. McGill will stream a worship service Sunday at 10 a.m. on www.facebook.com/mcgillbaptistchurch/ and on YouTube. The services will be live and also available on recording afterward. Pastor: Steve Ayers. Sermon: "Differing Priorities." Scripture: Jonah 3:10-4:11; Philippians 1:21-30; Matthew 20:1-16.
New Gilead Reformed Church
2400 Old Salisbury-Concord Road. Adult church school: 9:30 a.m. Inside worship, drive-in worship and Facebook worship: 11 a.m. Bob Palisin, pastor. Sermon: "Good Posture or Standing Tall." Scripture: Mark 10:46-52S.
Second Presbyterian Church
1578 Dale Earnhardt Blvd., Kannapolis. Pastor: Rev. Farrar Griggs. Worship: 11 a.m. in sanctuary and on Facebook. Sermon: "His Grace Is Sufficient." Scripture: II Corinthians 12:7-10.
St. John's Reformed Church
901 N. Main St., Kannapolis. Pastor: Chris King. Sunday worship: 10:30 a.m. Services each Sunday will begin at 9 a.m. Online Sunday services can be viewed at our Facebook page (go to link: https://www.facebook.com/St-Johns-Reformed-Church-Kannapolis-188409464561271/). You can also access these services by going to the St. John's website at www.ourstjohns.org, clicking on the pop-up screen which offers "Click to watch current or past sermons" (on YouTube) or "Go to Facebook."
Be the first to know
Get local news delivered to your inbox!