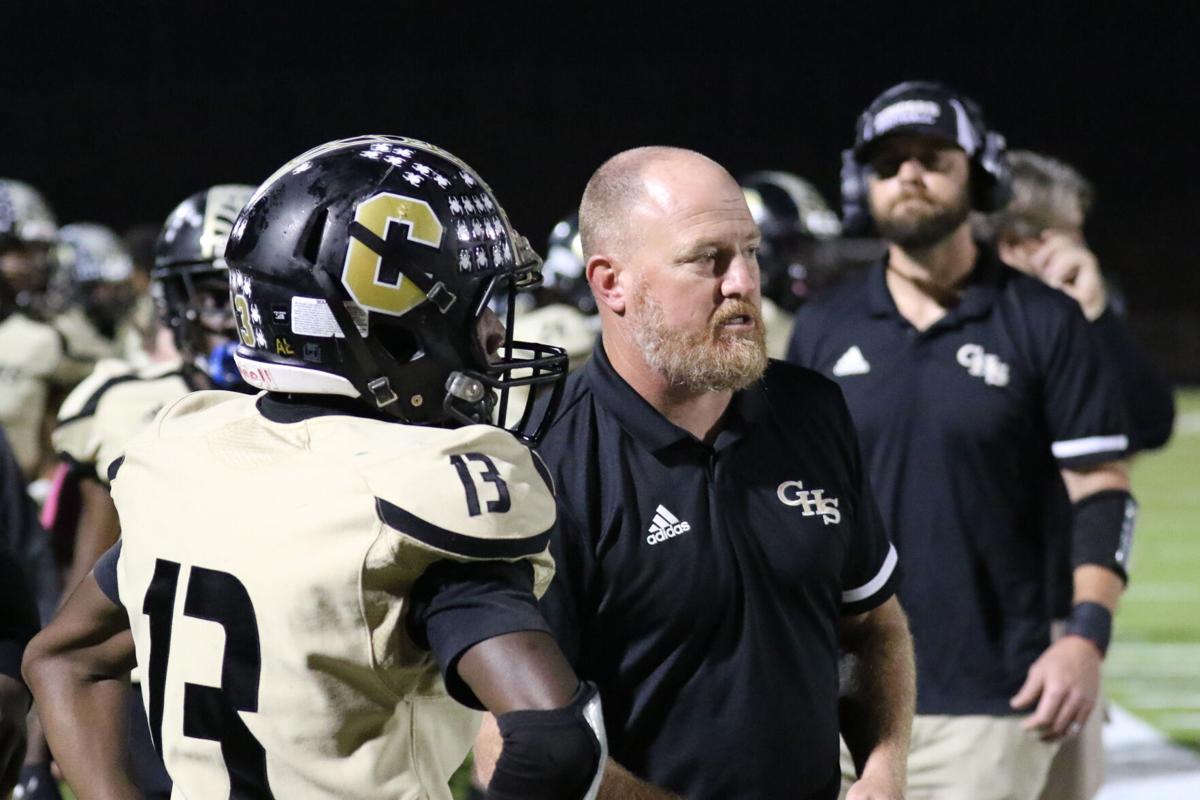 CONCORD – This story won't end in a championship.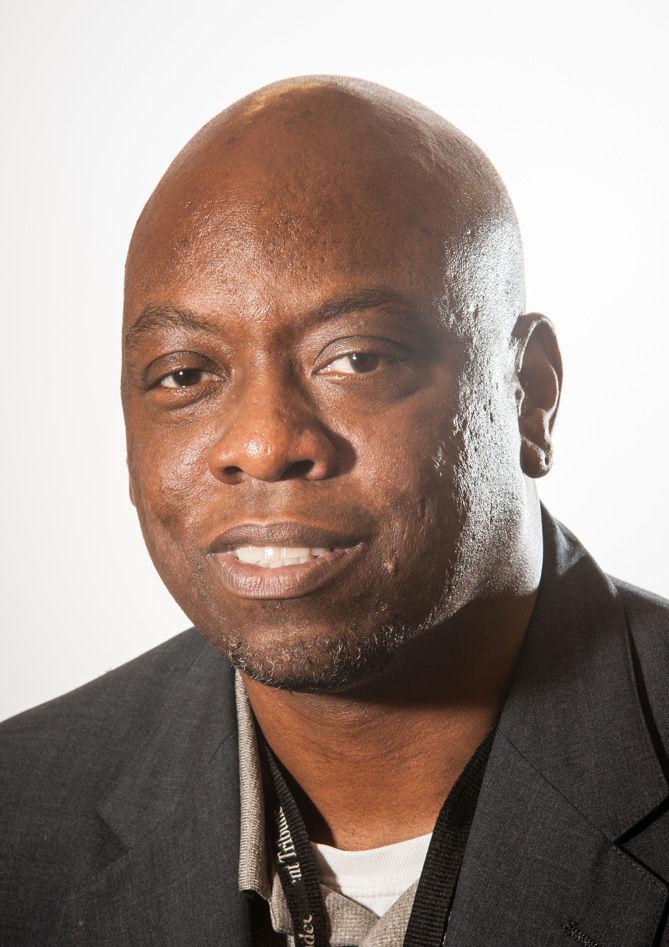 But right now, this story is about a change in culture, perhaps the most critical ingredient – perhaps even more than talent and want-to – in winning a championship.
And we're seeing that change right now in the Concord Spiders, a proud football program that's been through its share of hard times over the past four seasons.
That, unto itself, was a tremendous change in culture.
A few years before Marty Paxton became the head coach of the team he used to suit up for, the Spiders were one of those programs you ALWAYS had to mention when you were talking about Class 3A state-title contenders. If we're speaking honestly, and we will since it's Sunday, Concord was the program that stud athletes left other schools to join.
(Another truism: Concord wasn't the only school in the county that benefitted from such transfers.)
But then, the legendary Glenn Padgett – who succeeded the legendary E.Z. Smith – retired. Some good players subsequently fled the program, overall participation numbers dwindled, and Paxton was effectively dealing with a total reconstruction job when he took over in 2018.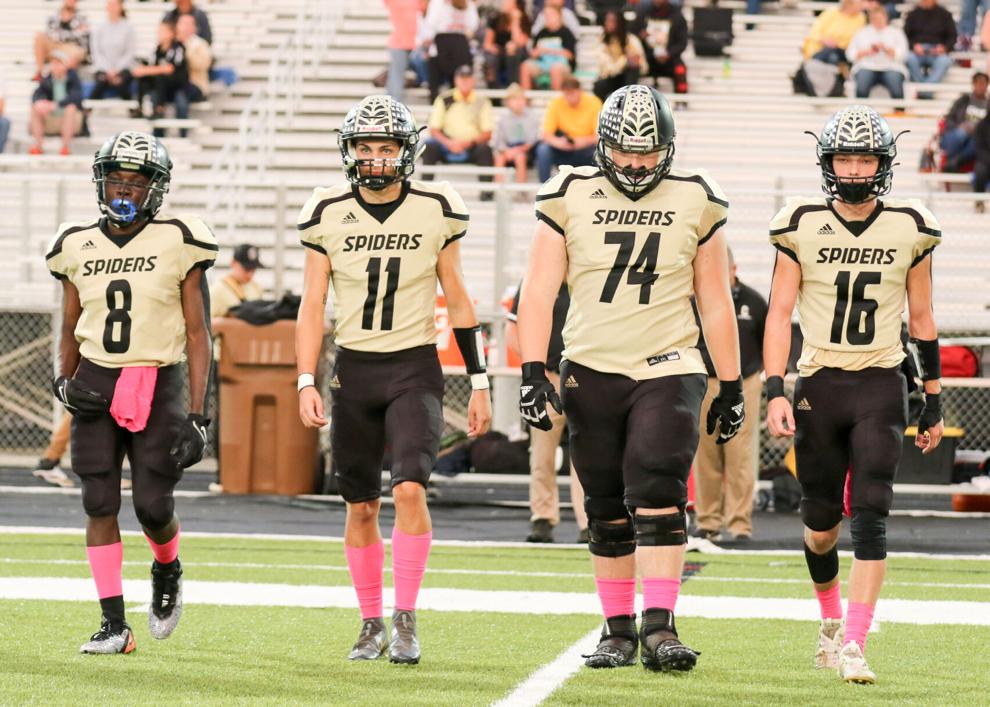 Paxton had led successful programs at Hickory Ridge, which he built from the ground up as Bulls' first coach, and later at Mooresville.
He didn't suddenly forget how to coach.
But as the county grew and select kids effectively created the transfer portal before it became popular in college a few years ago, Paxton's Spiders also fell victim.
But here's the thing: Paxton also had a special group of kids who were going to stay in the fight, even while things got rough. Even when they won just four games in three seasons. Even when some Spider fans groaned – loudly.
That's why there's so much beauty in what's happening to the Spiders now: The winning culture is back.
On Friday night, the Spiders blew out South Rowan, 43-0, and won their fourth consecutive game. What's more, they're back in a power position (tied for first place) in a conference, the South Piedmont 3A, that they used to own.  
Even if you weren't a Concord fan, there's a good chance you remember when the Spiders won a mind-blowing 29 straight SPC games from 2012 to 2016, when Central Cabarrus finally pulled off the colossal upset.
The Spiders have been dominant during this year's four-game run. Other than a 22-20 nail-biter over Central Cabarrus, Concord has allowed just seven points in the other three games and scored 106 itself.
And you can tell the difference when you see these young Spiders nowadays.
"They're confident," Paxton said of his players as he stood in West Cabarrus' stadium, where Friday's game was played. "They move around in the field house, they walk around school very politely to people but confident. They're not walking shoulders down; they're walking shoulders back, head up. And that's a big thing for our guys is to understand that we've got to walk shoulders back, head up and look things in the face. And that's what we've done, and I just couldn't be more proud of them."
That's the way a man talks when he has 39 man-children who were insistent on weathering the storm as a family.
And it was stormy, typhoon-like.
Especially at a school like Concord, where winning wasn't just cherished; it was expected.
Lineman Jameson Hackett is one of the team's 21 seniors who were there in the beginning. He and so many of his teammates took the field in those early days knowing the odds were against them. I mean, you know it's bad when the SPIDERS don't have enough players to field a JV team. And that's the way it was at one point back then.

Now? To be sitting in first place? To be playing October games that truly have consequence?
You can only imagine the feeling.
"It feels great," Hackett said. "Being a four-year starter and coming from the spot we were at and then being where we are now – practicing hard, believing in the team – we feel like we need to be here.
"We just came together a lot better than we have the past three years. We've created better bonds and gotten to know each other more. We have a much more solid team."
Senior Elijah Smith – who created chaos Friday night with Hackett, Tristen Smith, Xavier Sanders, Jarrell Smith, DaMichael Lylerly and David Irvin (and basically anybody who took a snap for the Concord defense) – said the Spiders aren't taking their current status for granted because they know how painful it feels to be on the other side of it.
"We haven't been in this position in quite a few years," Elijah Smith said. "So to be back up top like we should be, it feels amazing."
He quickly added, "But again, we're never satisfied, and we still have a lot to work for."
This is true. The Spiders are on the right road to win the conference title, but bringing it back to Burrage Road isn't going to be a simple task. At all.
Concord is tied for first place with West Rowan, a team it plays in two weeks at Robert C. Bailey Stadium – and a team the Spiders used to have some knockdown, dragouts with, even when they were on that amazing conference winning streak.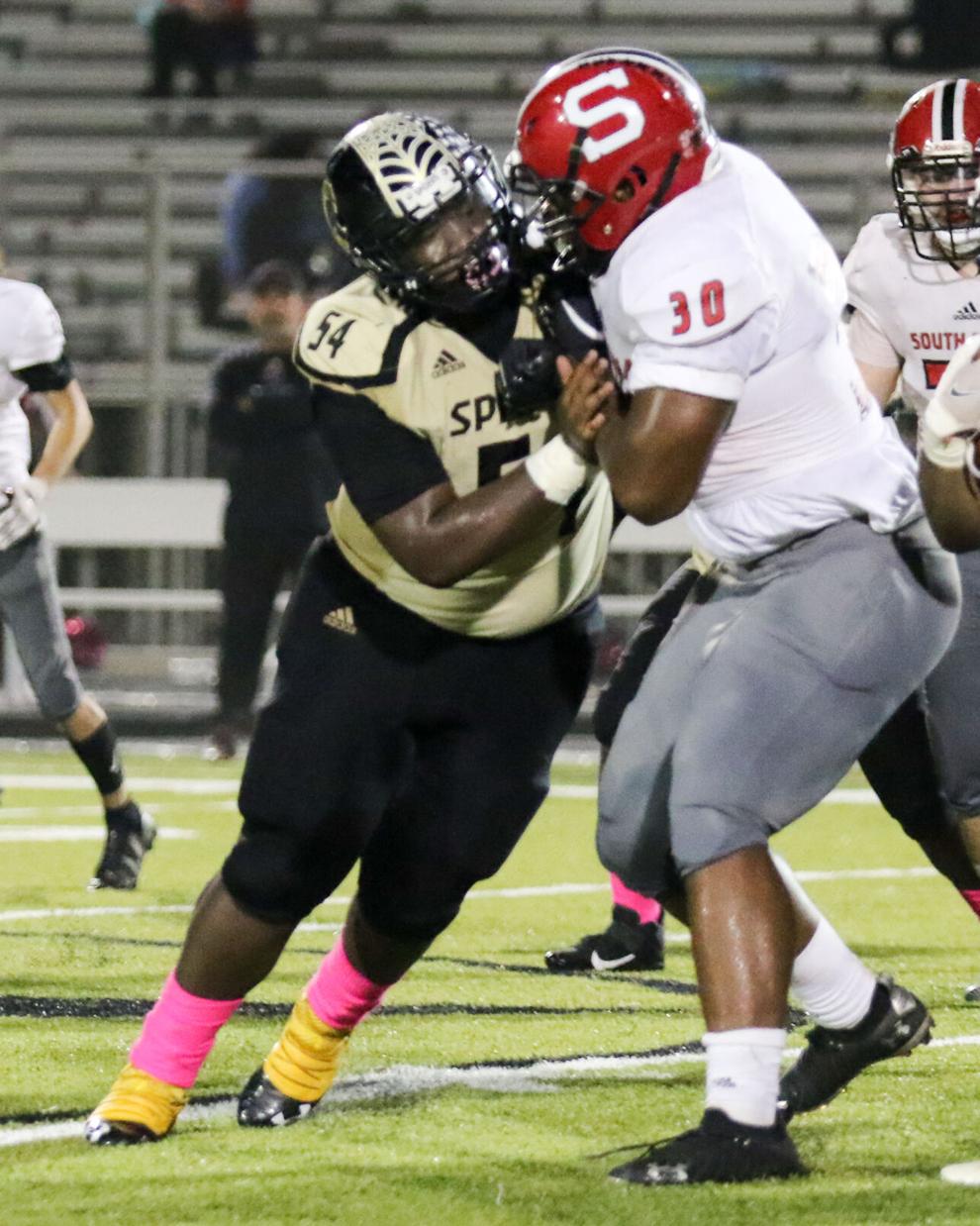 Before that, though, the Spiders have what should be a tough matchup on the road at county rival Northwest Cabarrus this Friday.
But no matter how far they've climbed thus far, Paxton has already informed his teenagers they have a long way to go.
"We know it's the old cliché: '1-0 each week,'" Paxton said. "I don't want our kids looking ahead at anything. Last year, we got beat by Northwest, and that's a fact. And luckily, our guys are like, 'We've got something to prove next week. We've got to bounce back.'
"We can't go into that game overconfident. We've really got to focus on next week's game and play our tails off next week, and that's all we can talk about."
Now, to outsiders, meaning those of us who aren't Concord players or coaches, this turnaround might seem instantaneous. Remember: Just last year, the Spiders won two games, and in each of the two seasons before that, they tasted victory just once.
Weirdly, you can lose a winning culture in an instant, but it takes some time – real time that produces an ugly-face cry or two in the process – to establish one.
Paxton knew from the beginning that this group had what it took to endure the growing pains.
"This is my fourth year here, and these guys were freshmen when I got them," Paxton recalled. "They've stuck with it, they knew the process. They understood what we were doing here with the process – it wasn't a microwave kind of meal; this is a slow-cooker meal. And they've bought in.
"We knew some things didn't go our way last year. We had a COVID issue here or there when we didn't have some kids, we lost a close game to Central to start the season in overtime, and then we go lose another game with some COVID kids out. So we knew we were on the verge, but these guys have stuck it out, man. They've done what they're supposed to do in the classroom and in the weight room, and now they're reaping their rewards."
Added Paxton, "There was some talent with this group. There were some big kids that are loyal young men that I had a great feeling about. What we're doing right now is what I expected to do this season."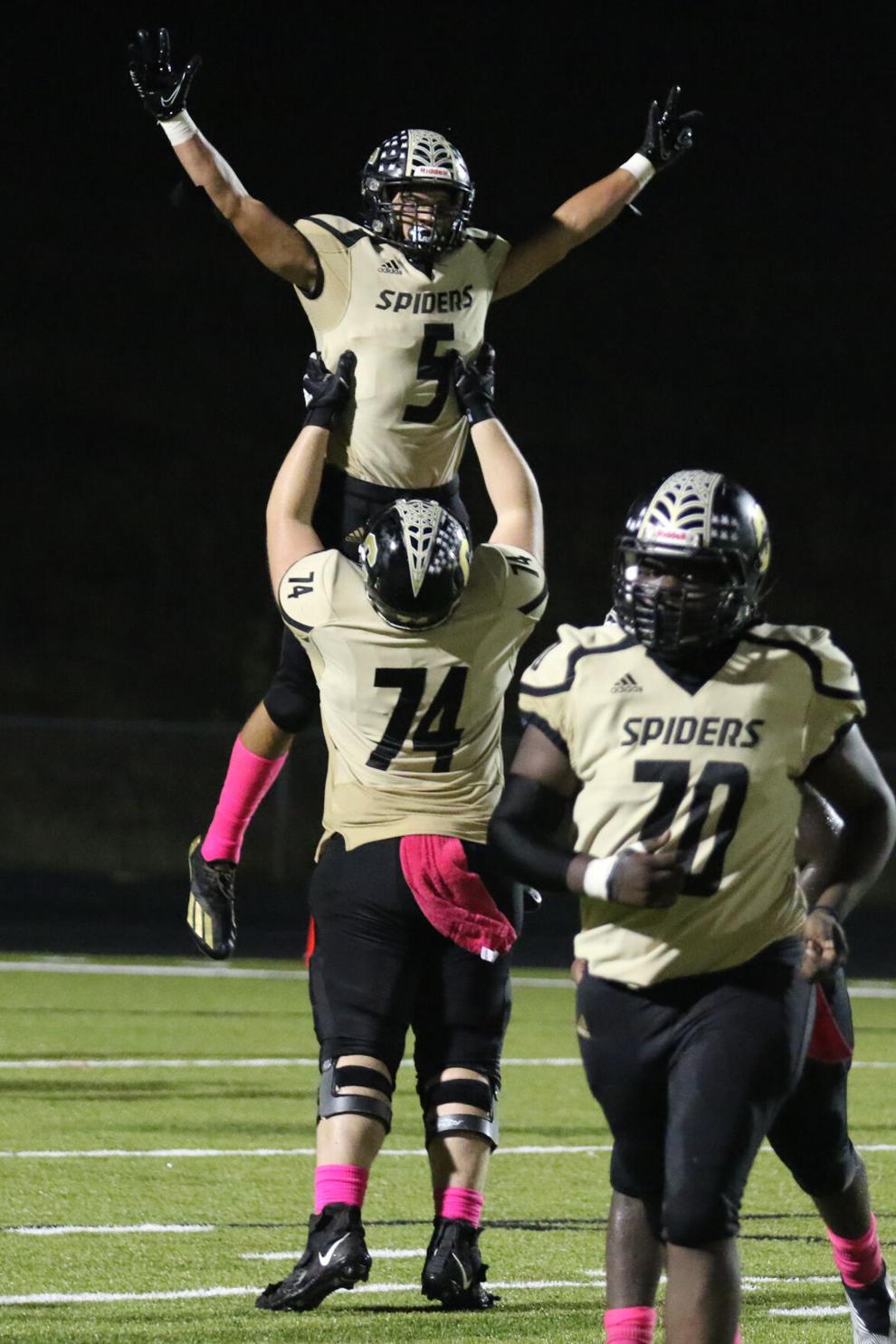 And here they are. No, they're not champions. Yet. But they are contenders. Once again.
Could you have imagined this two years ago? Last year?
No matter how the story ends, this group of Spiders has already added its own memorable chapter to one of the most tradition-rich sports cultures in Cabarrus County.
Even more, they're creating a new culture for the underclassmen and future Concord footballers to build upon once these 21 seniors graduate next spring.
Three years ago doesn't matter. These are the Spiders now:
"We've been working together since freshman year, and it finally came together," said Pittman, who returned a blocked punt for a touchdown Friday night and also had an interception. "It feels great. It's amazing. Nobody tried to leave and jump ship. We all stuck to it and got through it together, and now we're winning together – at the top."