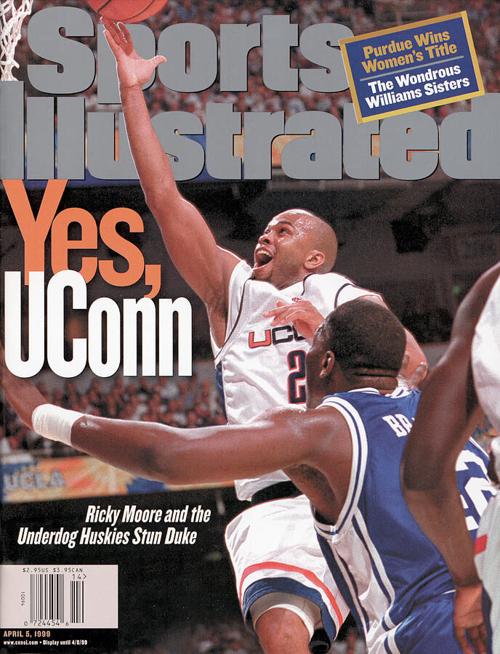 CONCORD – Before this past high school basketball season, then-Northwest Cabarrus boys coach Eric Jackson quietly went to administrators and informed them that the 2021 campaign would be his final time leading the Trojans.
So for several months, Northwest Cabarrus athletics director Jason Adams had time to ponder his next move before officially opening the search after the season ended.
Adams conducted an exhaustive search, receiving interest from "an outstanding applicant pool." But one name stood out – not just among people interested in taking over the Trojans but in basketball circles on a grander scale.
As in an NCAA Division I champion who helped take down one of college basketball's blue-blood programs.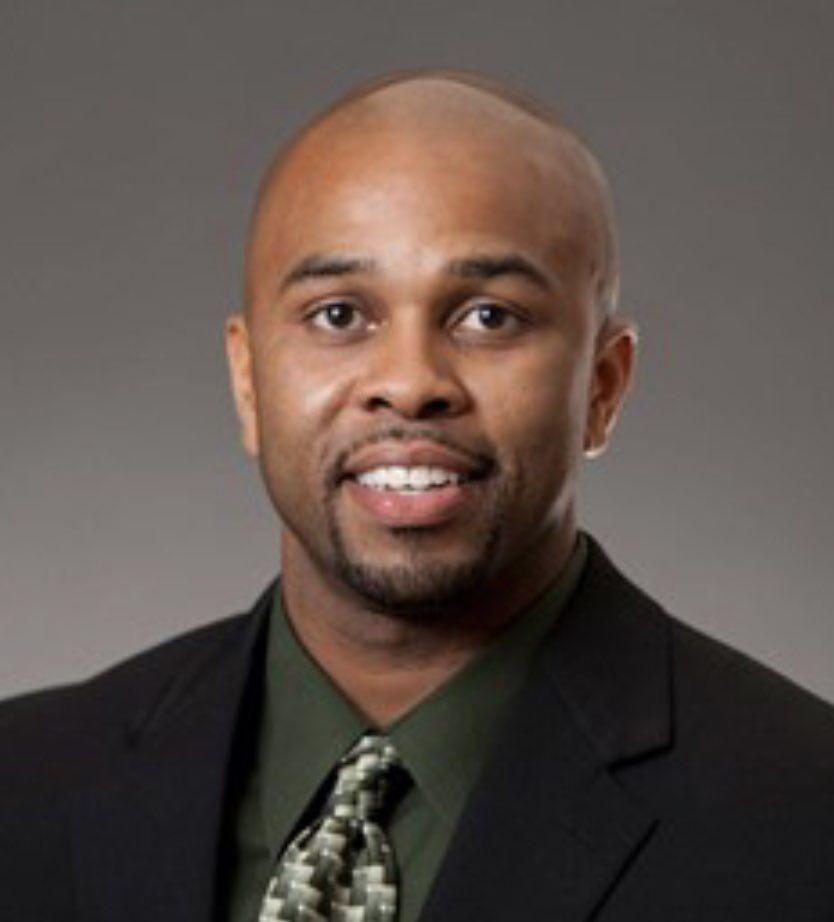 On Tuesday, Adams announced that former University of Connecticut guard Ricky Moore has been hired as the new Trojans coach.
Moore, who was known throughout his Huskies career as a heady player who made the fundamentals staples of his game, will officially take over on June 7.
Moore was a strong player for all four of his seasons with the Huskies, but he gained his greatest acclaim for his role on the UCONN squad that defeated the heavily favored Duke Blue Devils in the 1999 national championship game.
Adams was excited to see Northwest make such a smooth transition from the respected Jackson to a coach with Moore's basketball pedigree.
"Coach Jackson is about as professional as they come, so he didn't want to leave anybody in a bad spot," Adams explained to the Independent Tribune Tuesday. "He's a tough one to replace because what he does with those kids is really special.
"But we're really excited about Coach Moore, and he's looking forward to it."
This will be Moore's first high school coaching job, but he has a wealth of experience, both on the court and from the sidelines.
Moore brings nearly three decades of basketball experience to Northwest Cabarrus -- 18 as a player and 10 as a coach. At Westside High School in his native Augusta, Georgia, Moore achieved All-American status before enrolling at UCONN to play for coach Jim Calhoun.
While at the Storrs, Connecticut, school,  Moore wom Big East Conference championships in 1996, 1998 and 1999, being named the College Basketball Defensive Player of the Year as a senior.
That season, Moore helped the Huskies to their first-ever Final Four appearance, and they entered the national championship game at St. Petersburg, Florida's Tropicana Field as tremendous underdogs against the Duke Blue Devils, who were in the midst of a 32-game winning streak. That Duke team also boasted future NBA No. 1 overall pick Elton Brand and fellow stars Chris Carrawell, William Avery, Trajan Langdon and Corey Maggette.
Moore drew rave reviews for his defense on Avery and Langdon, which resulted in UCONN's 77-74 victory. Moore was subsequently named to the 1999 "All Final Four Team" after the Huskies scored the biggest point-spread upset in championship game history.
After his college playing career, Moore played professionally overseas from 1999-2010, and his success on the courts continued, including winning the 2009 Austrian Championship and being named MVP.
When his playing career ended, Moore began coaching in the Ivy League with a two-year stint at Dartmouth College. In 2012, Moore returned to UCONN as an assistant, and, while working under then-coach Kevin Ollie, was part of a staff that led the Huskies to the 2014 national championship.
Moore left his alma mater in 2018 and has recently been living in the area while working in the AAU basketball ranks.
"We are beyond excited to see Coach Moore's impact for our student-athletes and student body at Northwest," Adams said.  "We believe his style of basketball, desire to build and lead, and his dedication will push the Trojans to great things."
In Jackson's final season leading the Trojans, Northwest Cabarrus proved gritty and tough but was unable to win a game, going 0-12 overall and 0-11 in the South Piedmont 3A Conference. The Trojans graduated five seniors from that squad.
Adams and Northwest Cabarrus Principal are confident Moore, who graduated from UCONN with a degree in community program development, is the right choice to lead the Trojans when they began play next season in a newly formed 3A conference that will also include Central Cabarrus, Concord, China Jesse Carson, Huntersville Lake Norman Charter, South Rowan and West Rowan.
"Our goal was to provide our basketball program with more than just a top-tier coach," Myers said in a statement. "We wanted a leader of men with passion to build character and the student-athlete, and we have landed the perfect fit for Trojan Nation.
"We are beyond excited for what the future of NCHS men's basketball holds for our next group of Trojans."