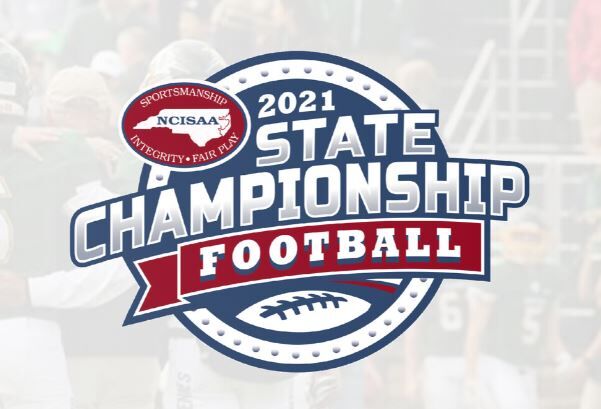 HARRELLS – The turnaround is complete.
The program that won two games just a few seasons ago has its state championship.
On Friday night, the Cabarrus Warriors won a back-and-forth duel against highly regarded Harrells Christian Academy, 34-31, avenging an earlier loss to the Crusaders to claim the N.C. Independent Schools Athletic Association Division II title.
The Warriors (10-2) only came into existence three years ago when Cannon School and Concord Academy surprisingly combined to build the co-op football program.
After going 2-8 in their maiden season, the Warriors lifted their helmets as state champions Friday night, celebrating with busloads of fans who made the trip, all on Harrells Murphy-Johnson Field at Gary Lewis Athletic Complex.
As the seconds wound down from the scoreboard minutes earlier, second-year Warriors head coach Jamie Bolton began to realize what might have been the unimaginable back in 2019 had become the program's new reality.
"It's kind of hard to put into words," Bolton said during a telephone interview with the Independent Tribune. "We're down there, and we know we've got it sealed up after (converting) a big third-and-1. We knew that we had won the game. And to watch our fans, to watch our families, to watch our kids with the biggest smiles on their faces and to watch those seniors play their last football game was amazing.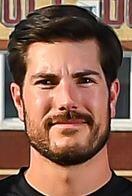 "They were on this team two years ago, and nobody gave them a shot. To do what we've done this year, we may be the best story in private-school football history."
The Warriors' title is the first state championship for a Cabarrus County private-school football team since 2011, when Concord Academy (then known as Concord First Assembly) took the NCISAA Division II crown.
Moving into such elite company was not a simple accomplishment Friday, especially since the Warriors were facing Harrells (11-2), a team that has beaten them twice over the last two seasons – once in last year's state semifinals, and once this year to hand Cabarrus its first loss of the season.
The Warriors came out on fire, jumping to a 10-0 lead. But then Harrells' vaunted running back, Devin Gardner, broke a long touchdown run and a two-point conversion made it a two-point deficit.
Cabarrus instantly responded when Tyler Green hit Xander Lamb for a touchdown pass, and the Warriors were up, 17-8, after Todd Pelino's extra point. Gardner scored another touchdown, but the Warriors clung to a 17-16 lead at halftime with the knowledge that they would get the ball first in the second half.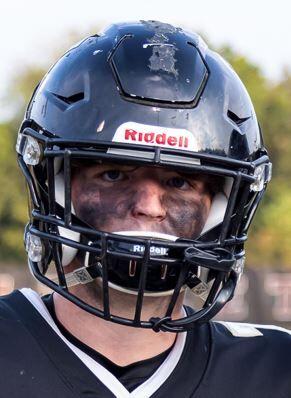 But things didn't start off well in that third quarter.
On the Warriors' first possession of the half, Green threw a pass to Gavin Powell, who then turned upfield and was fighting for extra yardage. However, before Powell could land safely on the ground, Harrells' Xavier Arrington reached in and ripped the ball out, and immediately fell on it, resulting in a turnover.
The Crusaders immediately capitalized, and Arrington wound up racing into the end zone, putting Harrells in front for the first time on the night, 24-17.
Bolton said he didn't fret, and neither did his players.
"We've been there before," Bolton said. "Our kids are going to be ready to play in tight games. We're going to make some mistakes. We talk about it all the time, 'Good things are going to happen, and bad things are going to happen. How we respond makes all the difference. '
"Again and again, with their backs against the wall, they come out and perform, and they produce, and they execute the game plan, and we just stick with what we've been taught to do. On the sidelines, in the huddles, we just tell the guys, 'Emotion isn't going to win you the game; execution is.' There are times when we execute, and times when we don't, but I think at the end the day, our kids tend to execute more than most."
That response and execution came on the defensive end for the Warriors first.
After Harrells scored its go-ahead touchdown, Cabarrus went three-and-out, and was forced to punt.
Harrells seemed as if it was going to make the Warriors pay once again, working the ball methodically down the field, getting down to the Cabarrus 19-yard line and looking poised to score and add to its lead.
But then, as the Crusaders attempted a jet sweep, there was a fumble on the exchange, and the Warriors' Jack Schultz recovered it, giving his team new life.
On the Warriors' very next play from scrimmage, the Green-to-Lamb connection was productive again, as the senior receiver caught a short pass, evaded a defender and won the footrace to the end zone for an 81-yard score.
It was the third touchdown pass of the night for Green, who was 11-for-23 for 207 yards.
"As soon as I caught it, I thought (Harrells' Ethan Spell) was going to be in front of me, and he was," said Lamb, who had two catches for 146 yards and a pair of touchdowns. "I gave him one move and then took to the outside. (Arrington) was out there, and I ended up giving him a little move, too. He got a little bit of my jersey, and I kind of brushed him off. It was a little bit unexpected because I didn't think I was going to get around him, but I did."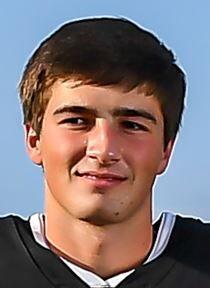 Just like that, the game was tied, 24-24, with a little more than two minutes left in the third quarter.
The Warriors eventually took the lead again on Pelino's 37-yard field goal – after hitting one from 41 yards in the first quarter – to make the score 27-24, Cabarrus.
On the subsequent kickoff, Gardner ran it back 95 yards to a touchdown, putting Harrells out in front, 31-27.
The Warriors, though, responded with urgency, thanks to the strong legs of running back Will Jones, who nearly made a highlight-reel touchdown run by sprinting 65 yards while breaking tackles to reach the Harrells 2. On the very next play, he went the final distance, and his score gave the Warriors the 34-31 advantage with 10:34 to go.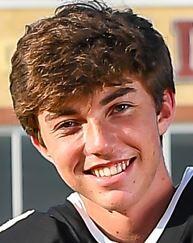 But the outcome still wasn't a certainty.
The Crusaders took possession for the final time with just over six minutes left and appeared to be gaining momentum after Arrington broke loose for an 18-yard run. Two plays later, however, Harrells was flagged for a chop block and the ball was moved back to the 26.
On the ensuing play, Harrells dropped back for a rare pass, but the Warriors were also bringing defensive pressure. Under duress from at least three Warriors, the Harrells quarterback had to rush his throw, and the wobbly pass hung in the air.
But it was perfect for the speedy Lamb, who intercepted the pass and took off the other way.
"It was crazy," Lamb said. "I saw the ball go up in the air. It was far left, and I just sprinted as hard as I could. I had a feeling they were going to throw it, and as soon as I saw it go up, I just 'hawked' down, and then I caught it. I started running, and I didn't want to go out of bounds because I didn't want the clock to stop. So I cut it back inside, and finally I pointed to people, saying, 'Block! Block!' I still didn't want to step out. Eventually, (Gardner) ended up pushing me out.
"But my heart was beating. When I caught it, there were so many emotions, it was crazy. It still doesn't really feel real."
The Warriors set up their offense on the Harrells 31-yard line and called seven straight running plays – all to Jones, who rushed 19 times for 169 yards and two touchdowns (one receiving) – to convert three first downs and end the game in Victory Formation from the 2-yard line.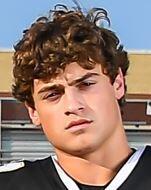 When it was over, the Cabarrus players first stormed the field in exaltation, but then they ran over to the fence to their rabid fans to celebrate.
"It's an incredible feeling," said Warriors senior linebacker Josh Reid. "Just winning it with my brothers, means everything. We worked so hard for this. Since, like, May, we've been going at it every day.
"I don't even know what to say. I'm just speechless. I'm just so proud of all the seniors, all the coaches. I was here when we went 2-8. It's been a heck of a journey. It's just been a real good ride."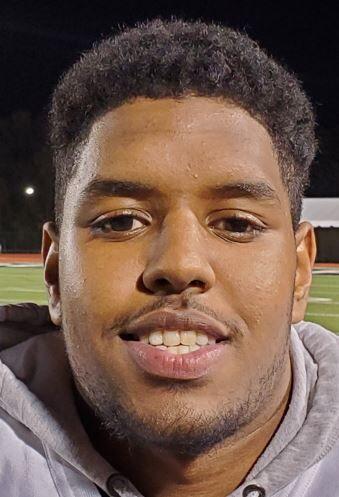 During a phone conversation on the bus ride back to Concord, Bolton took inventory of what the Warriors had accomplished this season.
They had taken the hard road to glory.
The Warriors only lost twice this season, homes games to Indian Trail Metrolina Christian and Harrells, but they had to go through both those teams in the postseason to win their state title.
It was the perfect way to end the season, the perfect way to put 2-8 in the distant past.
There are new memories, championship memories, and they included contributions from virtually every Warrior, whether it was a senior like Lamb or a freshmen like Germani Wilson (five catches).
"The way things have been for this program, we were kind of on the rise last year, and this year we had all the expectations," Bolton said. "But to do it the way that we did this year, where Metrolina beat you at home, Harrells beat you at home ... and then having to play Metrolina (in the second round) and beat them in a close one, having to go to Harrells and beat them in a close one, nobody can ever say anything different.
"We were glad the brackets worked out the way that they did, where Harrells was down (to Division II), because if we had won a state championship any other way, people would have said, 'Well, if Harrells was down, they would have beat you.' Well, they WERE down, and we beat THEM at THEIR place.
"For us, it was the greatest opportunity in the world, and our kids made the most of their opportunity."