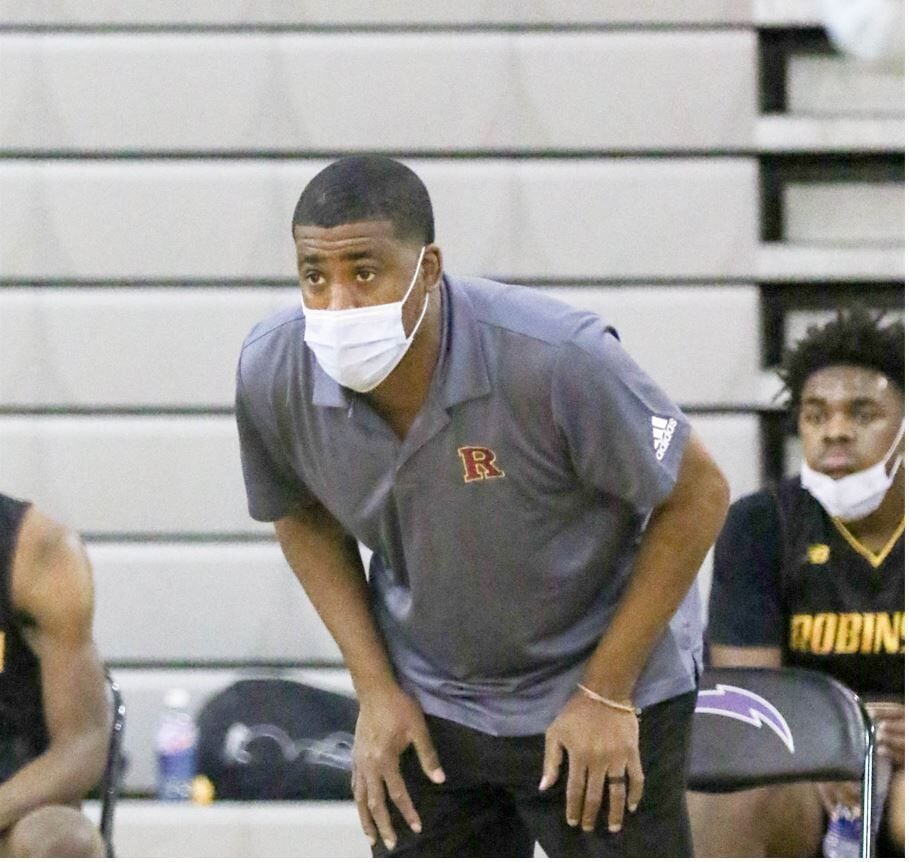 CONCORD – Lavar Batts Sr. got into his chosen profession – an Exceptional Children assistant teacher who had a side hustle as a basketball coach – because he wanted to make a difference.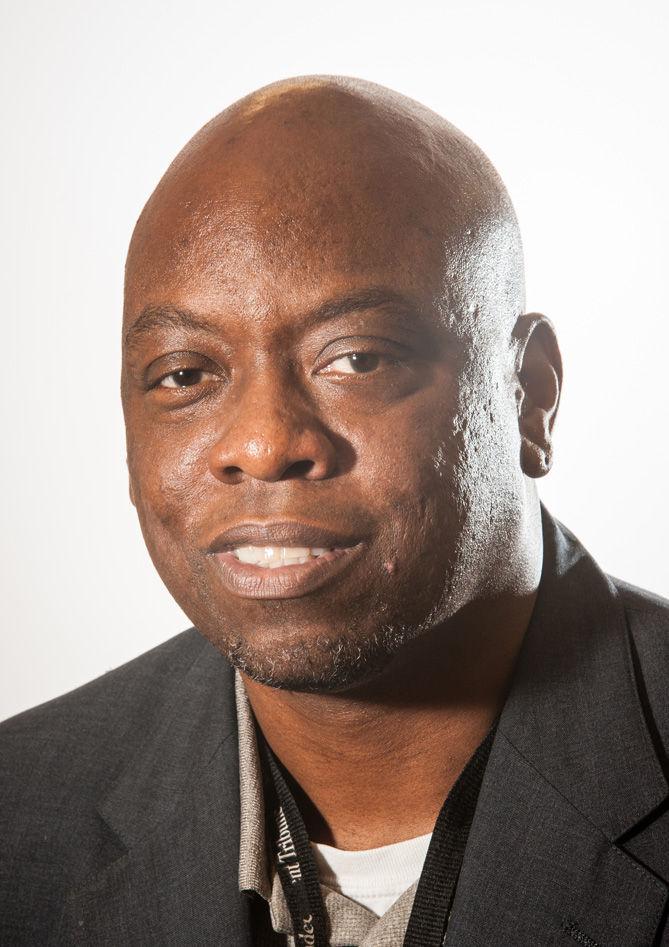 The accolades – a state championship, a litany of verbal bouquets from fans, peers and supervisors – all just happened to become a part of it along his 11-year journey.
And what a journey it's been.
A lot of us couldn't begin to comprehend. We wouldn't even want to imagine.
But Lavar Batts Sr. isn't your ordinary EC teacher/coach, and the N.C. High School Athletic Association recently said as much when it honored him with the annual Homer Thompson Eight Who Make a Difference Award, a distinction given to one individual in each region of the state who serves as an excellent role model to student-athletes through a positive and dedicated approach to coaching and the school community.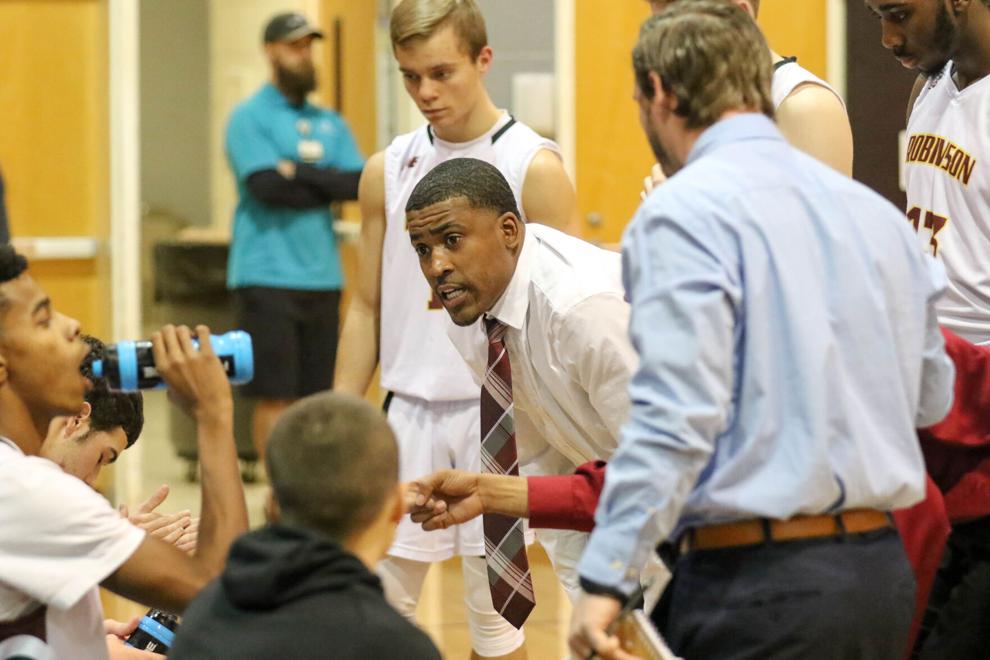 And that's exactly what Batts has been during his time at Jay M. Robinson High School.
As most Cabarrus County high school basketball fans know, Batts led the Bulldogs to the 2016 Class 3A state title in a memorable and inspiring run that featured his son, Lavar Batts Jr., as one of the biggest stars and saw the community embrace the team, even though many cheering had affiliations with other schools.
But if you think that's the entire story of Batts Sr.'s impact, you just don't know what's going on.
And there's a good chance you really don't.
Batts wanted it that way.
Not that long after he experienced the ecstasy of becoming a state championship coach, Batts was diagnosed with bile duct cancer. Although some close to him knew, Batts tried to keep it as private as possible.
Full-disclosure: Shortly after his diagnosis, Batts shared the information with me. My initial reaction was concern for Batts and his family, which features Lavar Jr., wife Starr and daughter Li'Ara. Then, yes, my reporter's hat slid back on, and I was trying to get the facts about a story that would certainly impact the community.
That night, after a Jay M. Robinson basketball game, Batts stood in the gym's back hallway and gave me the facts.
And then he asked me not to write it.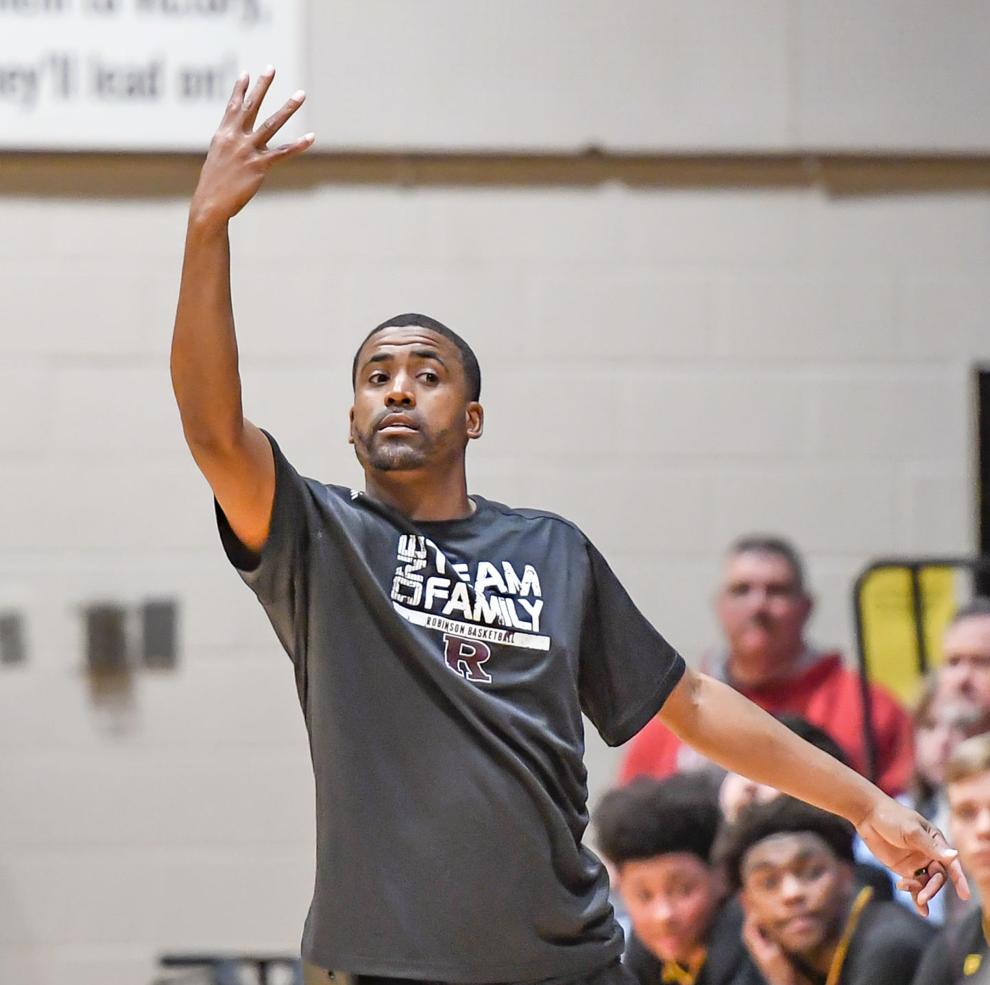 "I don't want my players worrying about this during the season, and I definitely don't want them to use it as an excuse to not play well." Batts told me. "One day, I will be OK with you writing it, but right now I'm asking you not to."
I complied. Without hesitation. To hell with the rules of journalism on this one. I had broken stories like this over the years, when I covered college and pro sports. But this was news I was only going to share with Batts' blessing.
Batts went through the rest of that season enduring draining chemotherapy and radiation treatments, but then he'd find a way to summon the energy to coach in practices and games.
A lot of people did find out about Batts' condition. A lot of people didn't.
"I was out a few months during the summer," Batts recently said. "I missed the first couple of months of my son's senior year. I was in the hospital, and they removed the cancer. I also was on chemo for a year, and I had radiation for six months.
"I was still coaching. I would leave chemotherapy and come to practices with no energy. I was coaching games. Thank goodness I had some excellent assistant coaches at the time – Damon Whalen and Chip Dobner. They were not only assistant coaches; they were actually my brothers. They did a lot for me to help me. It was a tough road."
It was nine-hours-of-surgery tough. It was needing-a-blood-transfusion tough. It was lying-awake-writhing-in-pain-throughout-the-night tough.
"I didn't think I was going to make it out of surgery," Batts said.
In the midst of all this agony, Batts was hit with another blow.
He had grown up not having a close relationship with his father in his native New York, which is why he fought so hard to make a difference in his own son's life when he became a teenage father. But things had started to change, and Batts and his father were finally starting to bond.
"During my care, I lost my father at the same time," Batts said softly. "I was getting my relationship back with him, and then he passed."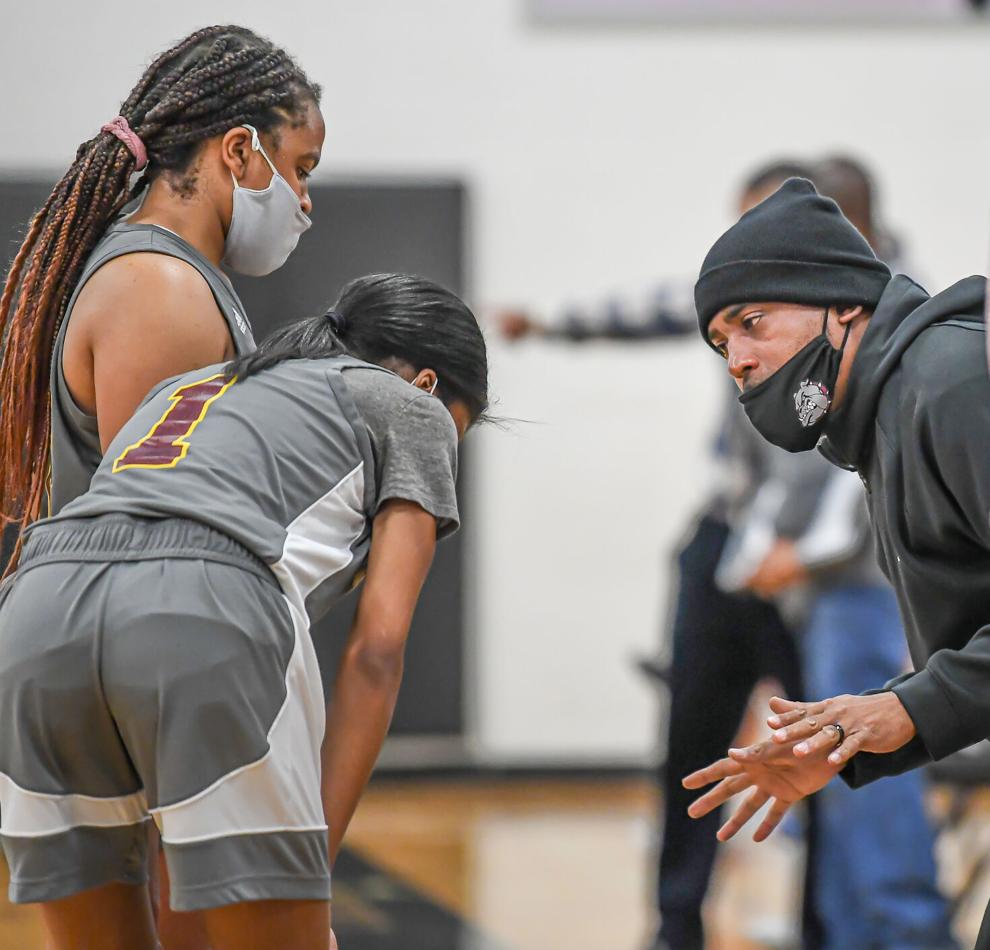 It was one of those things that made Batts want to give even more of himself to anybody he could. Some of the biggest beneficiaries were the kids at Jay M. Robinson.
And it wasn't just the boys basketball players.
Jay M. Robinson athletics director Patrick Helm, who nominated Batts for the Thompson Award, explains it well.
"Coach Batts has a LOT that goes on, from school to extracurricular to personal life, and the man is just constantly going and going and going," Helm said. "He's a jobs coach, where he's off campus for a while working with kids outside of school, working with kids inside of school, and then transitioning to basketball workouts. He's having (preseason) workouts three times a week, plus dealing with some of the issues that he's dealing with health-wise.
"It NEVER slows him down," Helm added. "The guy is never down and out; he's always upbeat. He's always positive, pushing his kids."
Then, Batts had the will to add another responsibility to his already-full slate: girls basketball coach.
"Last year with the COVID year was just so up and down, just chaotic," Helm explained. "Well, we ran into a situation where we didn't have a women's basketball coach for a while because of COVID protocols, and it was just brought up, 'Hey, do you think Coach Batts would do it?' You bring it to him, and he's just like, 'Yep!'"
Batts, though, didn't look at it as a chore; For him, doing four hours of basketball practice each day – two with the girls and two with the boys – was an honor.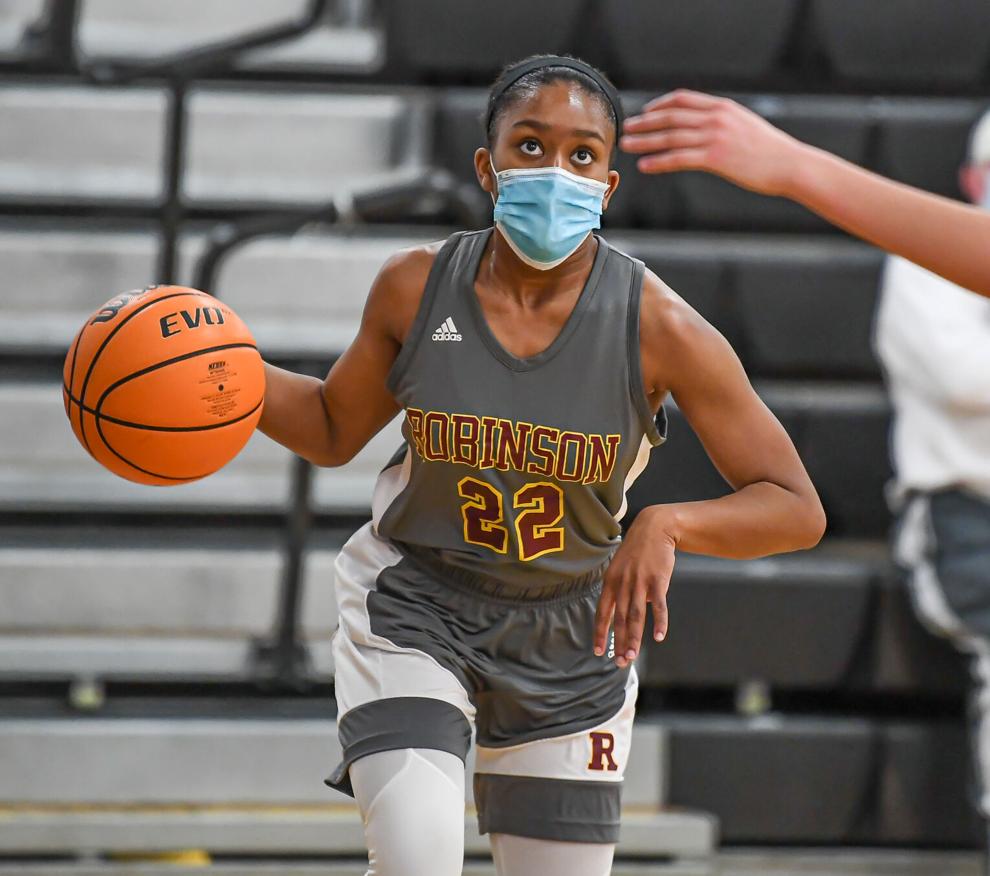 Plus, there was a personal perk.
"A blessing in disguise was being able to coach my daughter," Batts said of Li'Ara, who was a standout freshman on last season's team. "That made me feel good because not only was I able to win a state championship with my son, I was able to coach a few games with my daughter. To be able to do that made me extremely happy. Those are the kinds of storybook things you wish for."
Helm shakes his head in amazement.
"You've got a guy coaching two major winter sports, along with everything else that he does, and he never missed a beat," Helm said. "I just felt like when you're looking at somebody who makes a difference in the lives of our kids, our student-athletes, Coach Batts just fits that definition, so I had no hesitation nominating him."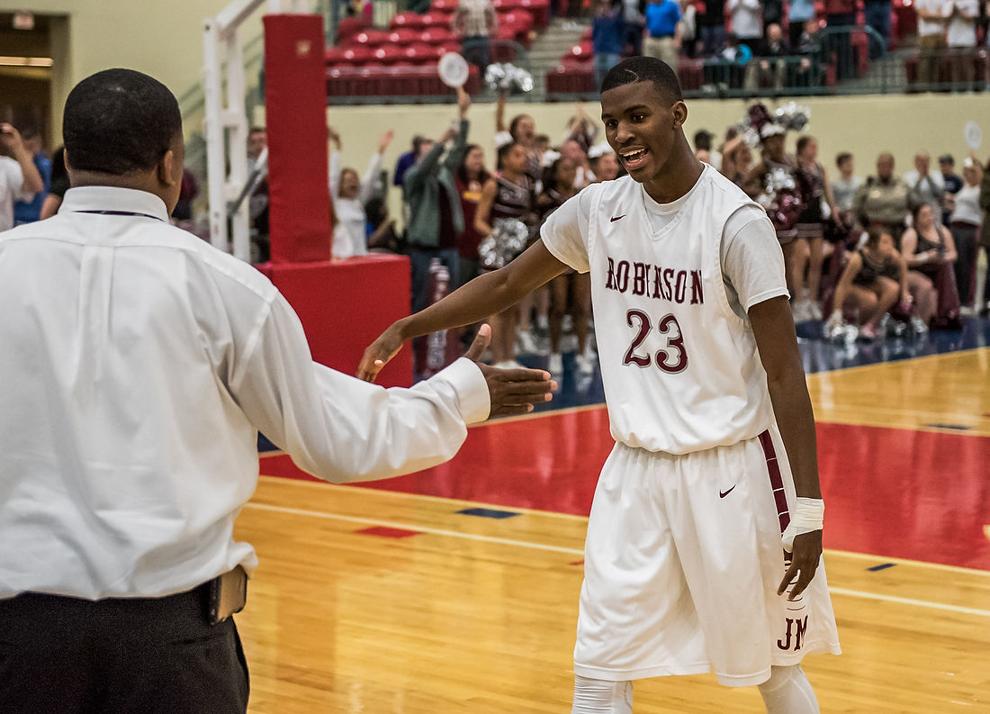 Batts' coaching duties don't end in the gym.
In the spring, Batts is the Bulldogs' boys golf coach. He relishes it, even though he never really had a background in the sport. He's just immersed himself into learning more about it, and his golfers love him for his passion and his championship pedigree. He's beloved around the campus.
"I don't do it for the recognition; I do it because I genuinely, truly love helping people, helping these kids and doing my part in the community, and definitely my school," Batts said. "I love Jay M. Robinson High School, I love our staff, I love our administration. I love everything about Jay M. Robinson. I was happy that we're definitely being recognized (with his being given the Thompson Award)."
With his cancer in remission, Batts was feeling good. Things were getting back to the way they were supposed to be – a young man (42 years old) doing what he loves. The boisterous sideline antics he had become known for had returned – not that he was necessarily soft spoken on the bench while he was undergoing treatment – so you know he was feeling better.
But his journey would encounter another hurdle: diverticulitis.
About five months ago, Batts was diagnosed with the condition that causes infected or inflamed pouches in the intestines. Doctors removed half his intestines, which required a two-week hospital stay, but he was subsequently required to wear a colostomy bag.
And still he coached. And still he taught. And still he helped kids find jobs. And still he inspired.
But Batts was driven. He counts every day as a blessing. He heard doctors tell him there was a strong chance of his cancer returning, but here he is, still standing. Still doing whatever he can, whenever he can.
"It's been rough, but it didn't slow me down," Batts said, "it didn't stop me. I've been to work every day. Yes, carrying around this bag has been a huge issue. But life itself … I'm just happy to be here. I'm happy to be able to still help. I'm happy to still just be alive.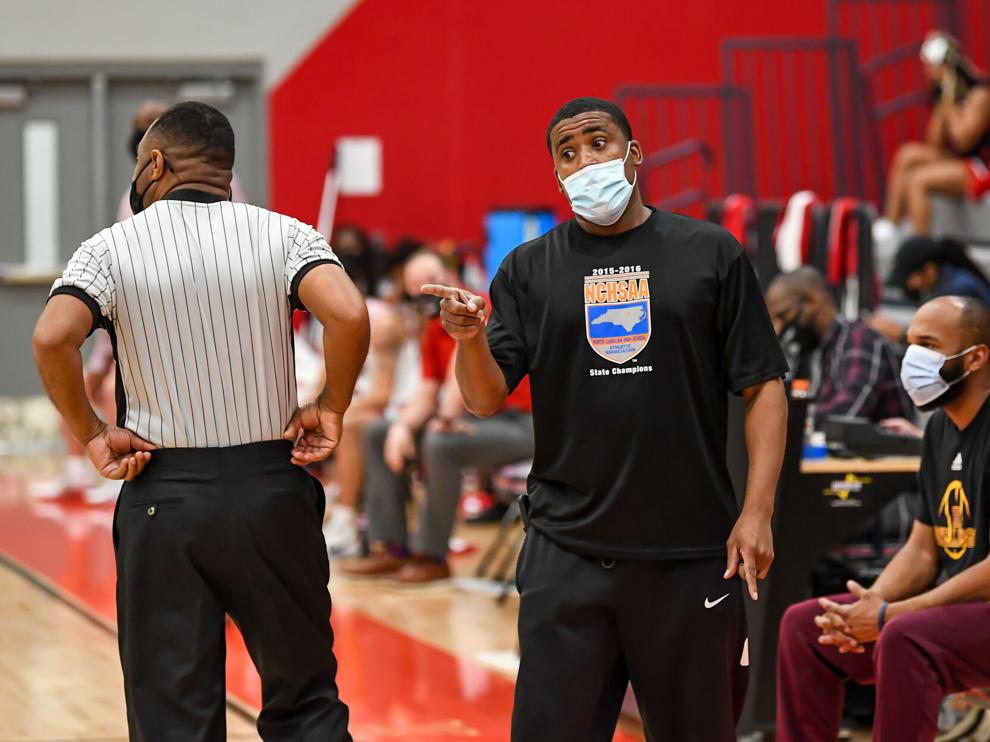 "I'm five years in remission. My doctor told me there was an 89 percent chance of my cancer coming back. It has not come back, thank God. It's just been a blessing. Life has just been great. I've definitely got a story to tell. It's definitely been an up-and-down road."
Said Helm, "Coach Batts is a phenomenal coach, a phenomenal person. That's the best way I can put it."
The good news about Batts' health is that on Thursday he was scheduled to have a surgery that could improve his diverticulitis. It will probably require at least another week in the hospital, but Batts looks at the bright side.
"Hopefully, the corner is turning and my health can go up hill from now on," he said. 
How does Batts keep going after such a grim prediction of his cancer returning? How does he keep fighting when his days are filled with fatigue?
Batts doesn't bat an eye.
"My family," he said. "It's my family, my community and these kids (at Jay M. Robinson). My wife gets on me a lot about resting. My administration here – (Assistant Principal Stacey) Douglas, (Principal Dennis) Hobbs and (Assistant Principal Audrey-Lee Bost) – they're on me every day, telling me to take it easy, not to overdo it. They always say, 'Hey, you can take it easy. You can rest.' But I don't know. I can't."
So after this week's stay at the hospital – doctors have recommended two weeks, but Batts is determined to be out long before basketball tryouts start Nov. 1 – expect him to be as animated as ever, as active in the Jay M. Robinson community as ever.
Somehow, when he's making a difference, it gives him strength, it emboldens him.
Now that you know the full story of what he's endured, all while being a successful coach and an unabashed carrier of the Jay M. Robinson flag, why would you expect anything less?
"I tell it to my wife all the time, 'I can't stop, I can't sit down. I have to keep moving because I feel like the school needs me.'" said Batts, who is also a Jay M. Robinson assistant athletics director. "And I want to be here for them. I love the school.