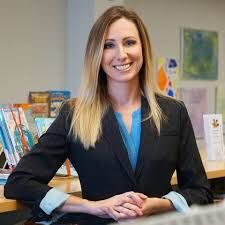 EDITOR'S NOTE: There is a word in this story that many readers will find offensive, but it is included because it is critical to the story.
Cabarrus Board of Education member Laura Blackwell released a statement regarding her comments during Monday's called meeting, saying what she said was "insensitive" and "inappropriate."
Blackwell was heard expressing her frustration with fellow board member Barry Shoemaker during a recess in the meeting, calling him a "d—" and referring to the process of Monday's meeting as "retarded."
"I want to take this opportunity to address the very unfortunate incident that took place at last night's school board meeting," Blackwell said. "During one of the breaks, my microphone remained on and comments that were made in private suddenly became very public. Whether in private or public, I acknowledge my comments were insensitive and inappropriate.
"I allowed my immense passion for the welfare of our children and for serving this community to manifest itself through emotion and frustration. Although I never intended to offend anyone, I do realize that my words had the potential to cause pain and reinforce a negative stereotype. I deeply regret my choice of words and I sincerely apologize to anyone that I may have offended."
Blackwell's comments Monday night were met with a negative reaction from the community, with some calling for her to be disciplined and others  asking for her and board Chair Rob Walter, who she was speaking with at the time of her comments, to resign.
She also has received many negative comments on social media and by email, which she said she understands as her actions were out of line.
"The last 12 hours have been some of the most difficult of my life," she said. "I have received messages that have both questioned my integrity and my character.
"However, not to be overshadowed by hatred and political posturing, has been an overwhelming amount of loving support from so many of you that know my heart and believe in the work that we are trying to accomplish together. Because of each of you, tomorrow morning I will dust myself off and get right back to serving this community, our students, our amazing faculty and staff members and this country with the same level of passion as I had on Day 1."
Cabarrus County Schools released a statement addressing Blackwell's comments during the meeting as well.
EDITOR'S NOTE: There is a word in this story that many readers will find offensive, but it i…
Walter, the board chairman, said the board will have to review its policies and discuss them further with the board attorney to see what actions they might take moving forward.
The Board of Education voted 4-3 in favor of bringing students back to school starting Oct. 19 with children in kindergarten through third grade returning in Plan A and those in fourth through 12th coming back in Plan B.
Families can also still elect to have their children remain fully remote when the change takes place Oct. 19.
Monday's meeting got heated at points, and Blackwell said she regrets her actions, which is why she apologized during the event as well as to Shoemaker and with a statement.
"I have spoken to my teammate and fellow board member Barry Shoemaker and apologized to him personally for my remarks," she said. "Although Barry and I find ourselves on opposite ends of this very critical issue, I know that we both share a passion for this community and for serving."
Blackwell was one of the four members who voted in favor of Monday's motion, while Shoemaker voted against it. However, Shoemaker also made a motion to bring students back under Plan B starting Oct. 19. The board simply went one step further by adding children in kindergarten through third grade returning under Plan A.
Be the first to know
Get local news delivered to your inbox!