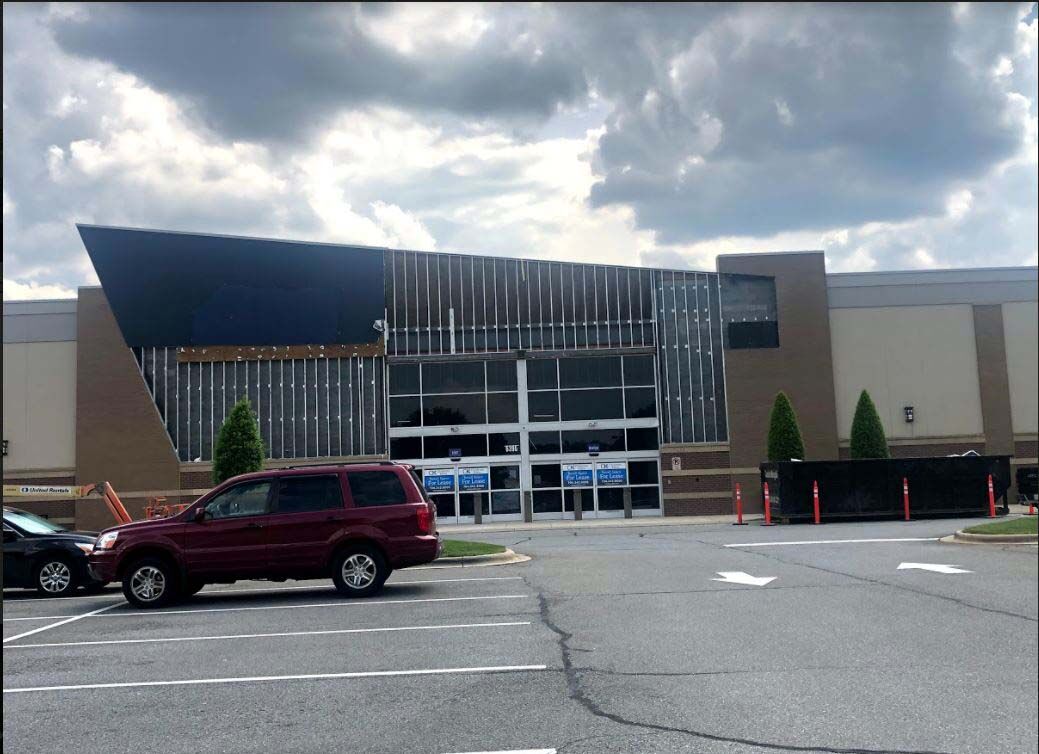 We've identified the new tenant in the old Best Buy location and have a few updates in the Friday Five.
Burlington to old Best Buy location. It looks like Burlington is coming to the old Best Buy location at Afton Ridge. If you like me you still call the company Burlington Coat Factory. Coats are only a small portion of their wares these days.
The retailer comes from Burlington, New Jersey. I had always thought it was Burlington, North Carolina.
The company has made no formal announcement about the new location. Sources tell us Burlington plans to open October 29th.
The next question to be answered is what happens to the store at Concord Mills Mall. We're told there are no plans to close that location. Burlington at the mall had a renovation in 2018, but it wasn't a major change.
There's always a crowd of shoppers in Burlington in the mall so I guess there is demand for discounted clothing.
Money raised to help fight hunger. Charlotte area Walmarts and Sam's Clubs, including Concord and Kannapolis locations, raised a lot of money to fight hunger recently.
In April, the annual Walmart and Sam's Club "Fight Hunger. Spark Change." campaign, which benefits Feeding America®, launched to help fight food insecurity in communities nationwide.
"Today, the retailers are saying a huge THANK YOU to customers and members in Charlotte, who donated $294,654.94 for Second Harvest Food Bank of Metrolina to help feed local families," Walmart officials said in a statement released Thursday.
Overall, the campaign raised nearly $26.6 million in support of the Feeding America nationwide network of 200 local food banks.
The need for food assistance was evident this past year due to the ongoing economic fallout from COVID-19. Prior to the pandemic, 35 million people faced hunger in the U.S, according to the USDA. Now, millions more people struggle to put food on their tables. Feeding America estimates that 42 million people may face hunger, including 1 in 6 children, because of the pandemic.
COVID-19 numbers updates. It's been a couple of weeks since we've updated you on COVID-19 key numbers. Our community is making slow progress in getting people vaccinated.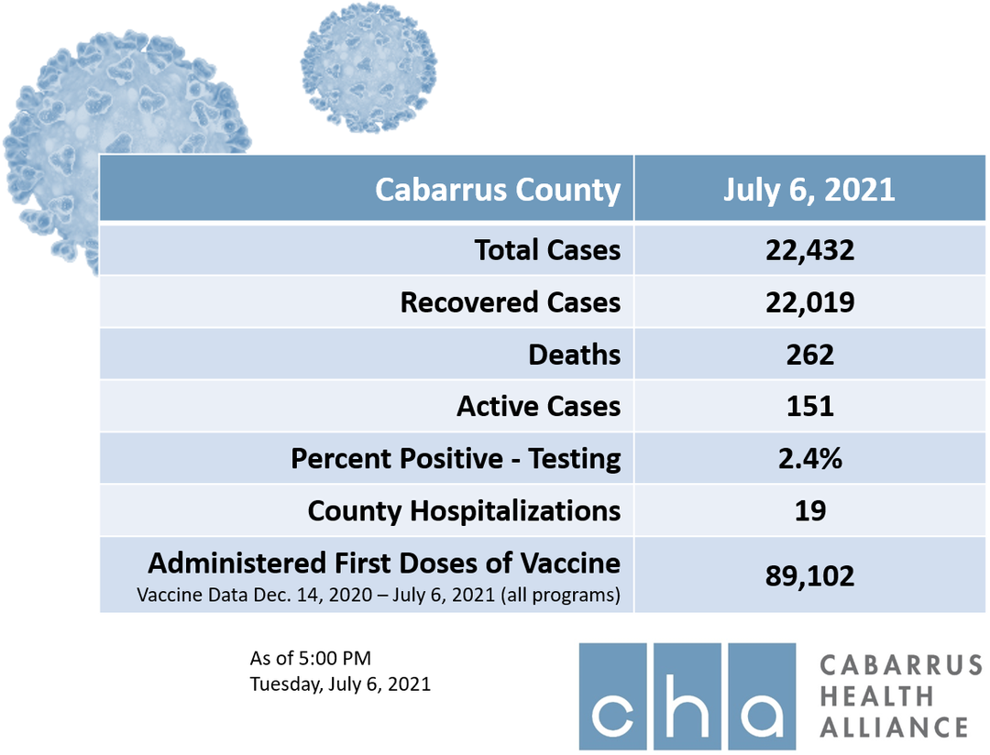 According to the Cabarrus Health Alliance, (through July 1) 45.9 percent of the eligible (12 and older) Cabarrus citizens are fully vaccinated. The percentage increases to 49 percent who have at least one of the shots.
It's still a long way to get to the 70 percent or more that is needed.
As of Tuesday, July 6, at 5 p.m. 19 people were hospitalized in Cabarrus County with COVID-19. There were 151 active cases.
The positivity rate for COVID-19 tests was 2.4 percent for the week, down slightly from 2.5 percent last week. Until that number is zero, we can't let our guards down.
Signs down in Kannapolis. A couple of weeks ago we told you about confusing "trash only" and "recycling" signs on the same containers on West Avenue. I can now report the "recycling" sign is gone. The confusion is gone.
We're still got work to do on increasing recycling and reducing littering. I appreciate Kannapolis officials listening and taking this action.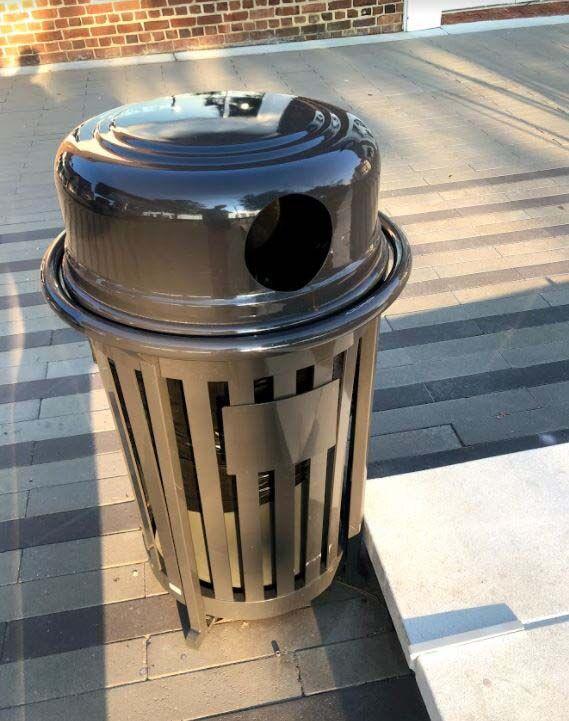 Also kudos on the downtown redevelopment efforts! The ballpark was full Saturday night for the game and fireworks. We didn't go to the game but we were outside and saw the great display.
Fireworks and Uncle Kracker. Kannapolis does a good job with providing entertainment and activities throughout the summer. Uncle Kracker will be in concert Saturday at Village Park at 7 p.m. There will be a big crowd for sure. Our family has always enjoyed going to the concerts, even though we live in Concord.
Kannapolis, Mount Pleasant, Midland and Harrisburg all had Independent Day celebrations. Mount Pleasant always does it's a little early.
On social media this past week there were discussions about why Concord doesn't do anything. Once upon a time, Carolina Mall did fireworks. That's been several years ago now.
I've always been told Concord doesn't do anything because in the heyday of Cannon Mills the mill closed for vacation and everyone went to the beach. Cannon Mills is long gone, so that excuse is gone.
Concord used to do more activities downtown, such as Union Street Live concerts. I miss those.
I am hopeful something like that will return when some of the construction finishes.
Recently I complained about all the trashcans in downtown being full and overflowing. The last couple of times I've been downtown, that was not the cases. I hope it is because cans were emptied more often and not from lack of people visiting.
A gift from an old friend. My friend, Sam Mullis, gave me a folding pick-up grabber to use when picking up litter. It belonged to his late wife, Sheila Mullis. Many of you probably know Sam and knew Sheila. Good people.
The grabber and the thoughts are greatly appreciated. I'm on my third "152" now in the Keep America Beautiful' s campaign. If everyone picked up 152 pieces of litter and no one else littered, the litter problem would be gone.
Join me in that campaign. Thanks Sam. The grabber means more than just a piece of equipment.
You like family histories? The Eastern Cabarrus Historical Society (ECHS) down in Mount Pleasant is hosting Genealogy 101 with Denise McLain from the Cabarrus County Library. The program will be an introduction to tracing your roots. It's a good place to start if you are a beginner.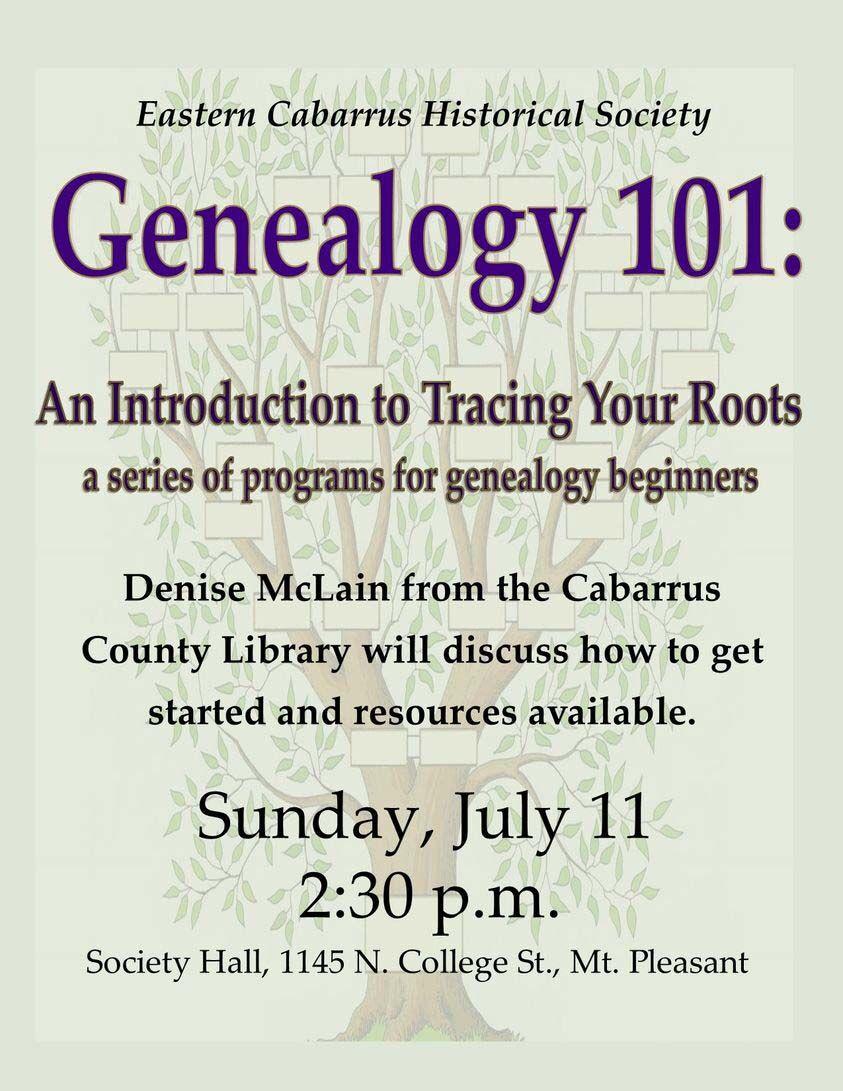 The program is at 2:30 p.m. Sunday, July 11, at Society Hall, 1145 N. College St., Mount Pleasant.
It seems like the ECHS has come back strong after the pandemic.