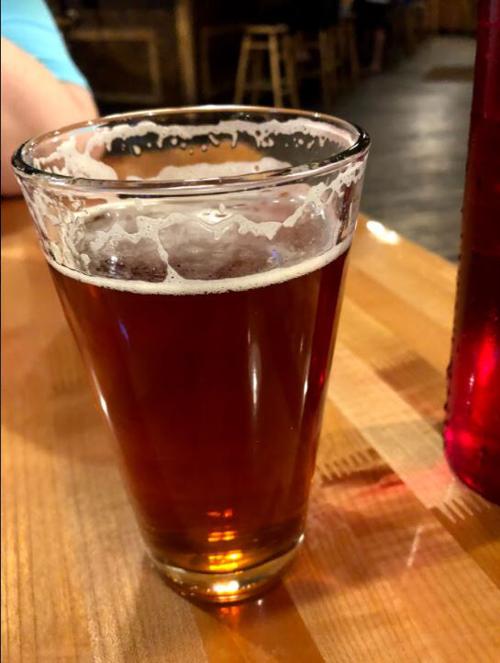 It looks like Kannapolis is becoming a party town. This week the City Council approved creating a social district that will allow visitors to drink alcohol outside the businesses where they purchase the beverages.
It was the most read story of the week in the Independent Tribune. And based on the comments on social media about it, it's safe to say not everybody is happy.
There are dire predictions – I think one person used the term "blood in the streets." Honestly if there is blood in the street it will likely come from some of the dangerous drivers in the traffic circles.
Remember all the dire predictions about liquor by the drink in Concord - I'm still waiting on those promised strip clubs.
Let the party begin/continue.
2nd Annual Oktober Family Fest at Atrium Health Ballpark. The Cannon Ballers are hosting the festival Saturday from 11 a.m. to 7 p.m. at and around the stadium in downtown Kannapolis.
The festival will have more than 30 local craft vendors and of course, Boomer's Pumpkin Patch.
Food specials include caramel apple cobbler, beer brats, pork schnitzel sandwiches, spicy chicken sausages, beef and pork kielbasa, Bavarian pretzel sticks with beer cheese.
And what would Oktoberfest be without beer. Brews from Yeungling, Cabarrus Brewing, Red Oak, and Twenty-Six Acres will be available.
Speaking of spicy chicken. It looks like Kannapolis is getting two new Bojangles. One will be a replacement for the one on South Cannon Boulevard.
The replacement Bo will be at 802 Sears St., just a couple of doors down from the current restaurant. It's the old Howard Honeycutt site. Thanks to IT reader Jerry Conway for pointing out the construction.
The second location will be at Renaissance Square, 2001 Shiloh Church Road, Davidson, (the Post Office says it's Davidson but it is in the City of Kannapolis).
A Fifth Third Bank branch was there but was torn down in the past few days.
I haven't seen the design of the new buildings. The only reason I say that is that in Woodfin (between Asheville and Weaverville) Bojangles recently built a drive-through only restaurant. With the recent worker shortage I wonder if some fast food dining room might be gone.
I went to Bojangles the other night to get some soft food. Kim had some dental work and we thought Cajun pintos and dirty rice would be good. I was going get some Bo wings.
Well they didn't have dirty rice, chicken wings or breasts, and dang if they didn't leave my biscuit out of my meal.
Bojangles must think a turn-around is coming but right now they're really struggling.
Over at Popeye's in Clear Spring Plaza, they still haven't opened. It has looked like the building has been ready for a few weeks. I wonder if they are waiting until they can find enough workers.
"Progress" comes at a price. All his construction, especially the housing developments, is stripping away a lot of our trees and eliminating homes for many of our wild friends. One of my neighbors, Bob Guerity shares this concern.
"My rant is the unnecessary and needless felling of hundreds of trees in our community," Guerity said. "Examples are the (Tom) Grady grass airfield between Rock Hill Church and Montford, the PresPro Poplar Cove development on Peigler, the new development on the west side of Concord Lake Road just south of Dale Earnhardt Boulevard and the new water line install on Poplar Tent from International Blvd to Rock Hill Church.
"I realize that some trees need to be removed but the wholesale removal is usually unnecessary. For the record, I am not a 'tree hugger' whatever that is. I am an Automotive Engineer who worked for 32 years engineering internal combustion engines for cars and trucks. But I do know the importance that trees play in our lives by removing carbon dioxide and adding oxygen to the air we breathe. Too often we take the easy path and ignore the consequences. We could have a good conversation on this topic."
Bob I agree with you. I have seen all the places you mentioned and they didn't leave anything except a few stray trees that the bulldozers must have missed by accident.
A side note – I wonder why the "Tom Grady Airport" housing development seems to have stopped work? Heavy equipment is still on the site. They had to dig up and lot of rock. There's a big crater over on the Rock Hill Church Road site.
Kudos to the Concord Police Department. Officers had four motorists pulled over on George Liles Parkway where it bottlenecks just before Roberta Road.
Before the expanded road open a few years ago neighbors expressed concern over the N.C. Department of Transportation's decision to make the speed limit 55 almost to the entrances of their neighborhoods. It drops of 45 just before the lanes reduce.
Believe me there are people who blast through there regardless of the speed limit, just like the do over near Willow Oaks/Publix as you approach Weddington Road.
It's good to see CPD trying to slow them down. Now if CPD could keep the Carvana people from pulling out in front of you at the entrance on George Liles. Sometimes it's like they don't even look before pulling out.
Litter update. Dang if people don't keep putting recyclables in the trash at the tennis courts at Frank Liske Park. I was putting something in the trash Wednesday morning and found three empty plastic water bottles in the trash.
I still can't believe how stupid these people are. I said it "stupid!" The recycling container is two feet away and almost empty. You just can't fix stupid.
Meanwhile a lot of people are working to help clean up our area and state.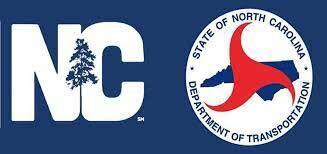 The N.C. Department of Transportation's crews, contractors and volunteers collected 418,000 pounds of roadside litter during the two-week Fall Litter Sweep that just ended.
"Ten million pounds is an incredible number, and we aren't done yet," said Division Engineer Brett Canipe. "Our roadsides look better, but the battle to keep them that way is ongoing. We need everyone to pitch in and put trash where it belongs."
More than 10 million pounds have already been picked up this year.
Much of Division 10's success is owed, in part, to the 308 Adopt-A-Highway groups or the 20 miles of roadside sponsored by private companies in the division. The counties comprising Division 10 – Anson, Cabarrus, Mecklenburg, Stanly, and Union – removed more than 1.25 million pounds from its roadsides since Jan. 1.
The department is always looking for more volunteer groups. Interested participants should visit ncdot.gov/DontTrashNC to see how they can get involved.
NCDOT officials estimate that the agency and its partners will break the 2019 record of 10.5 million pounds collected within a month.
If you spot someone littering from a vehicle, report them with NCDOT's Swat-A-Litterbug app by downloading the app at ncdot.gov/litter.