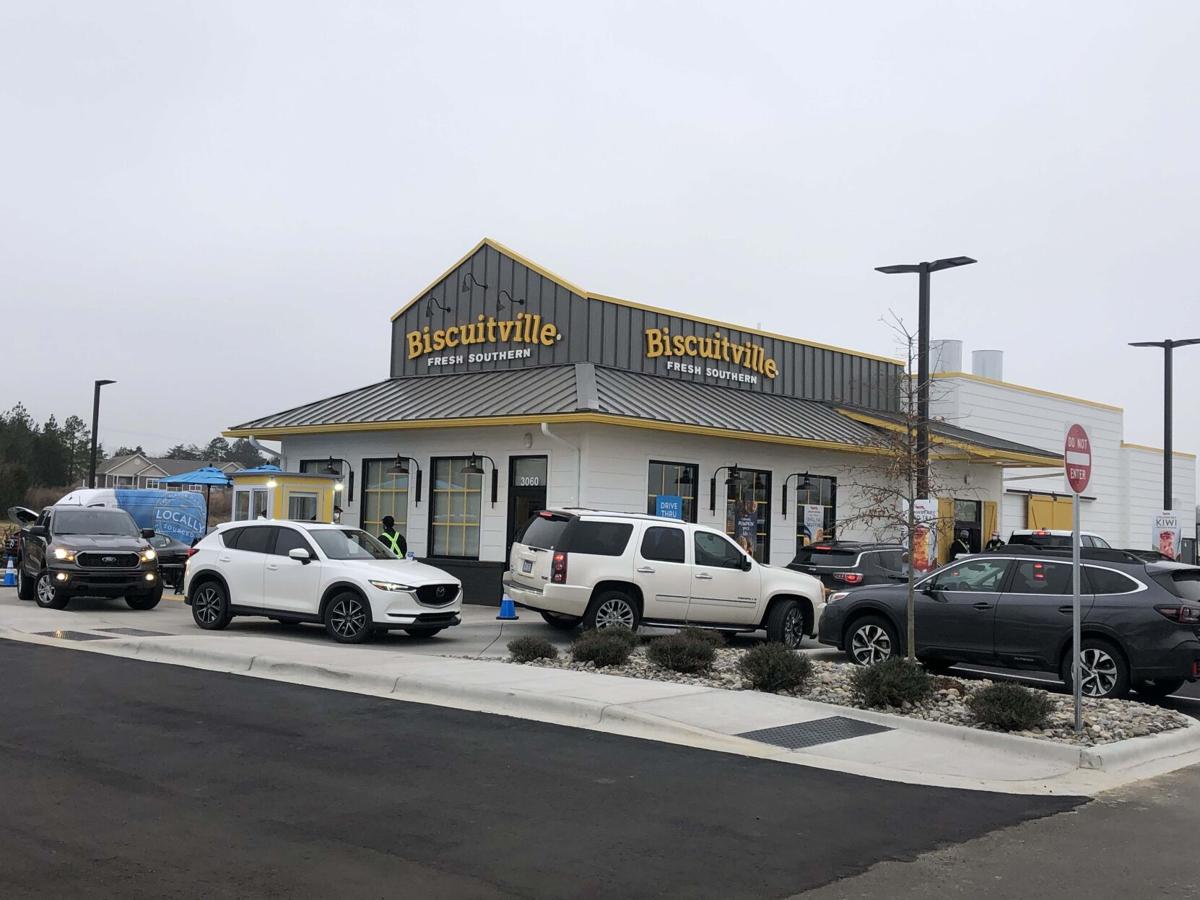 The Concord Mills area continues to grow, and the Carolina Mall area is changing as you will see in today's Friday Five.
No. 1
Biscuitville opens near Concord Mills. The North Carolina-based restaurant officially opened off Derita Road on Thursday morning and there was a crowd. Concord police officers directed traffic and the drive-thru was stacked into new lanes to minimize the back-up into the street.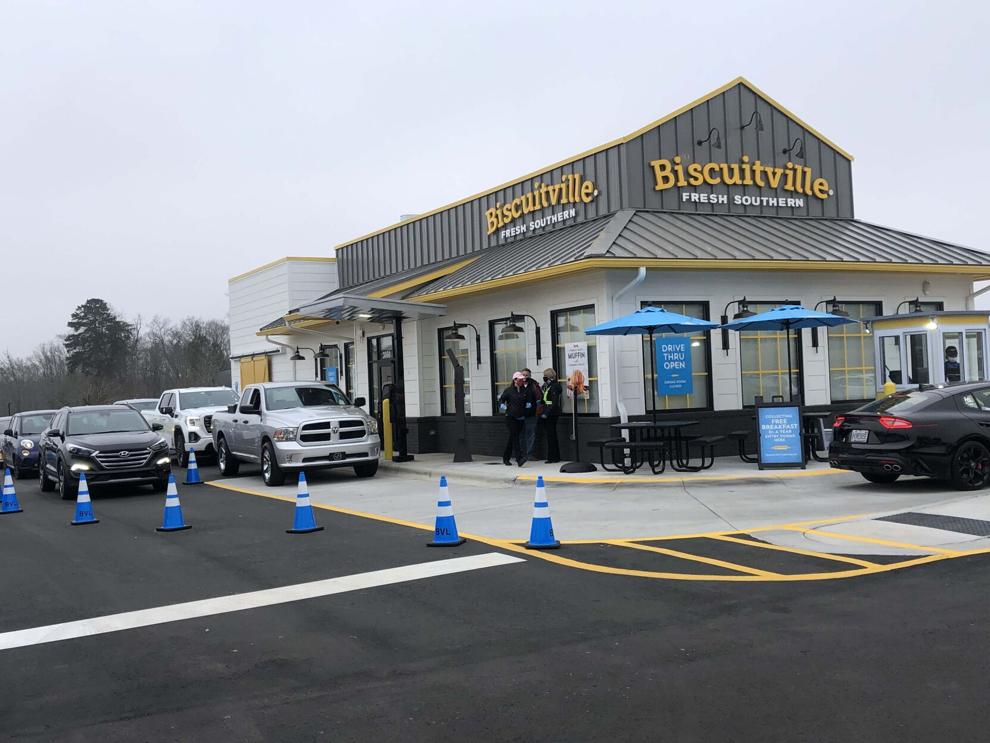 "We are really looking forward to opening this location in Concord, and we're excited to be adapting our typical grand opening festivities to allow for safety and convenience for our guests," said Biscuitville President and CEO Kathie Niven earlier this week. "We know that there has been a desire to bring Biscuitville to this area for some time, and we are thankful that Concord will have its very own Biscuitville."
Jeana Reddin has been a member of the Biscuitville Fresh Southern family since July 2018 and will serve as operator of the new location. Born in Pekin, Illinois, she is a tried-and-true restaurant veteran, having worked in the industry for over 30 years. Jeana is the proud mother of six children and grandmother of one grandson.
In conjunction with the opening of the new Concord restaurant, Biscuitville will be partnering with Habitat for Humanity Cabarrus County to support several families who have recently moved into new Habitat homes in Concord. Habitat for Humanity works in partnership with the community to mobilize resources and eliminate substandard housing in communities throughout the country. Through this partnership, Biscuitville will determine the areas of greatest need for the selected families and help support them where they need it most.
Biscuitville, which has 62 restaurants in North Carolina and Virginia, has remodeled dozens of its existing locations during the last three years as part of a growth phase and has also introduced several new, innovative menu items, such as the Spicy Chicken and Honey Biscuit. All of Biscuitville's new restaurants, the remodeled locations and new menu items are built on Biscuitville's foundation of serving fresh, scratch-made food using locally sourced ingredients, including custom-milled flour from Henderson; country ham cured in Wilkesboro; coffee from Concord; eggs from Monroe; all-natural chicken from Mount Airy, Georgia; and pickles from Mount Olive.
A sign at the new restaurant says "From Farm to Drive-Thru."
No. 2
Another restaurant coming next door. The small shopping center (behind Kohl's toward Charlotte) is called The Shoppes on Derita. The newest tenant will be Crave, a restaurant chain that started in 2018. It features hot dogs and barbecue. We're not sure about the time table for opening.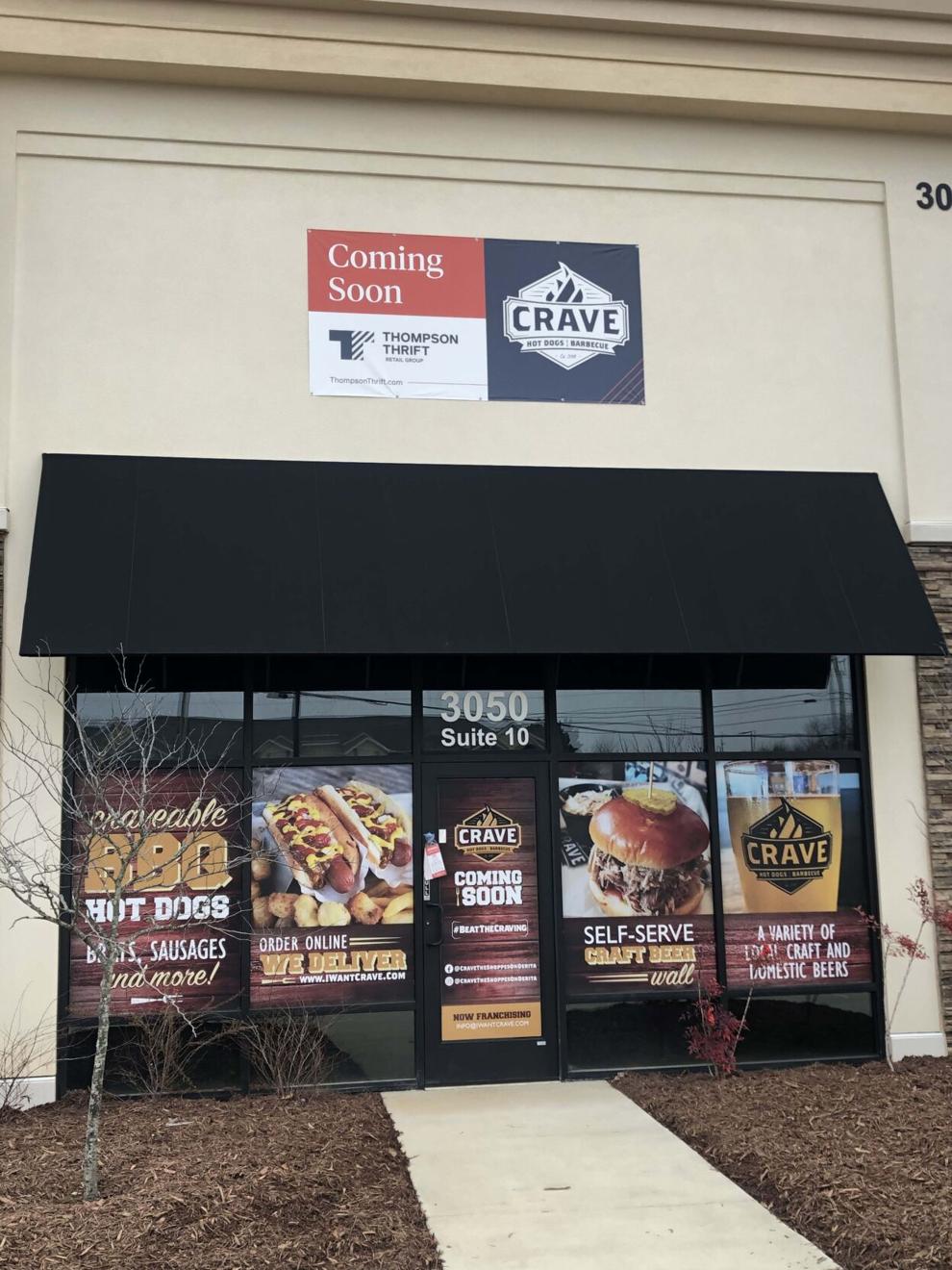 The nearest location is in Wilmington. The company website says new locations are planned for Charlotte and Raleigh.
The menu includes tater tots, brisket and tacos. The company also has food trucks.
No. 3
Changes at Carolina Mall. We told you Sears is closing. A sign in the store Wednesday said "last 10 days." They're really pushing the rugs, with big closeout signs everywhere. I didn't even know Sears sold rugs there. I guess they must have been upstairs.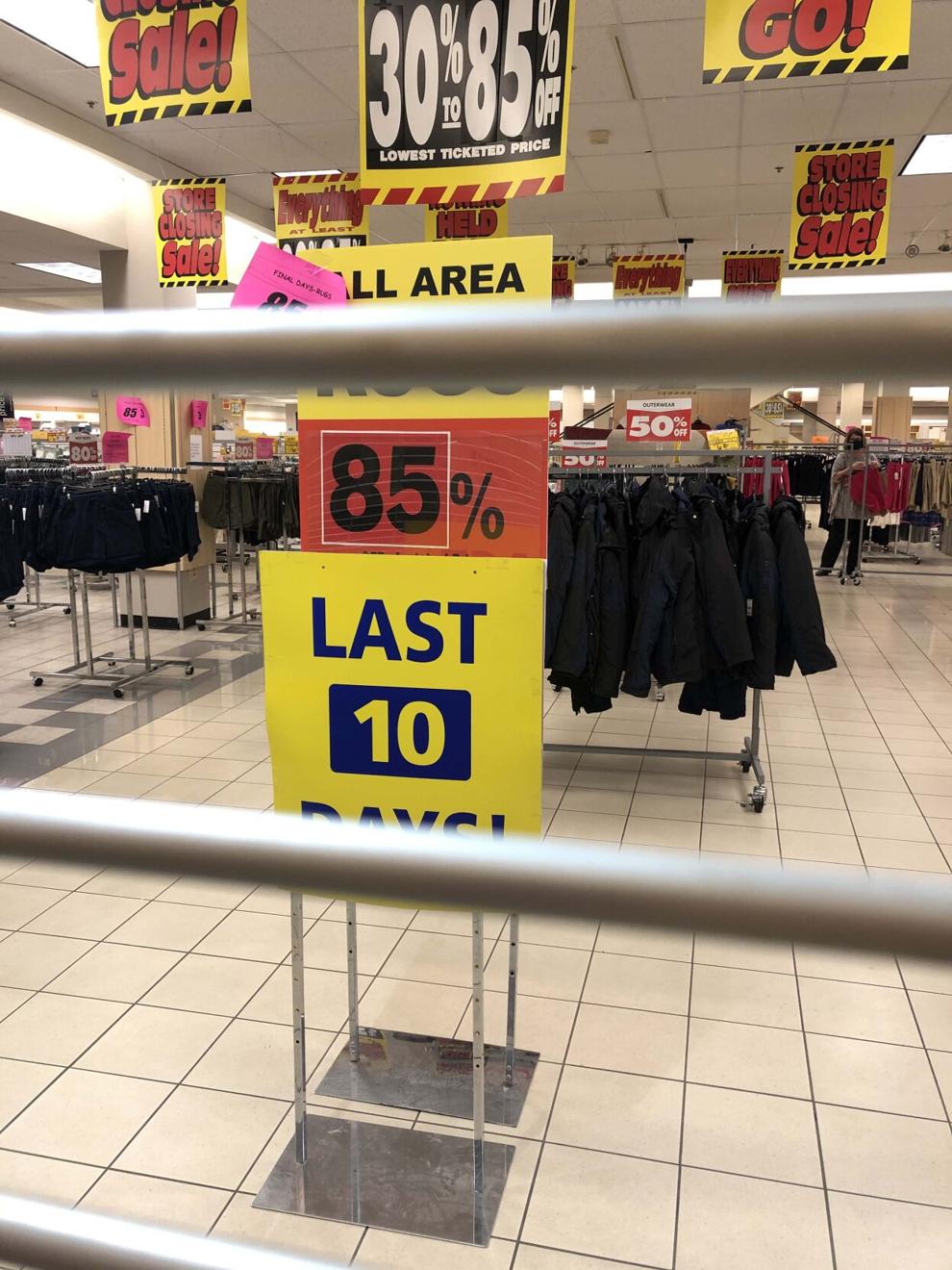 Also joining the ranks of the closing is Christopher & Banks. A woman was putting "store closing" signs in the window Wednesday evening. Retail, brick and mortar woes, plus the pandemic, I guess.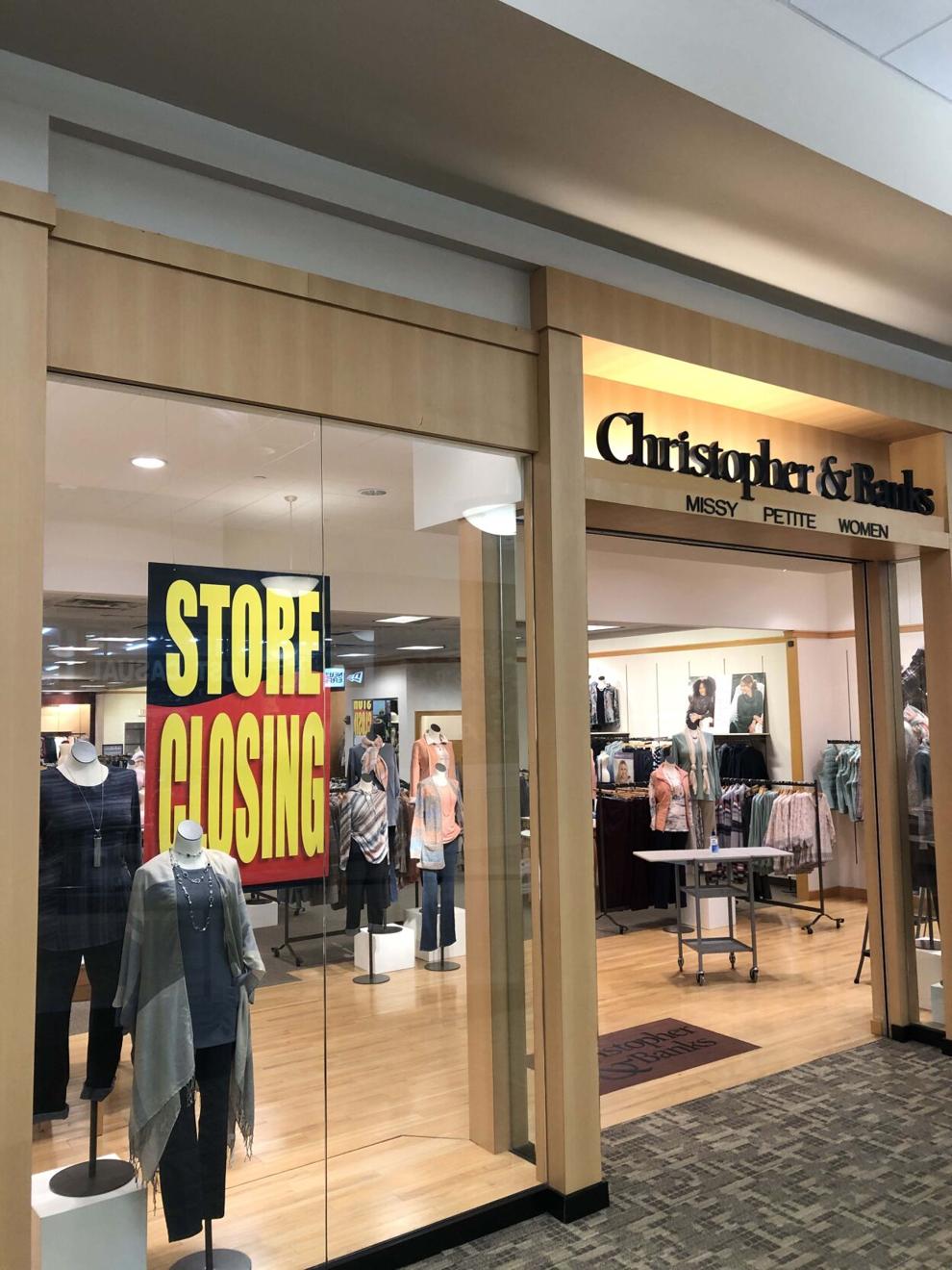 The Charlotte Observer and Business North Carolina are reporting that Belk (the whole chain) is having financial woes, too. Belk, based in Charlotte, is a privately held company, so not a lot of detailed financial information is available.
For sure, the foot traffic at Belk is down. A lot is pandemic-related. I bought a pair of workout pants online before Christmas. With the coupon I had and a small delivery fee, I got it for about $8.
It's not all gloom and doom for Carolina Mall. G Men's Wear is planning a Feb. 1 opening. It will be in the space beside Books A Million. Wasn't there a similar men's store there recently?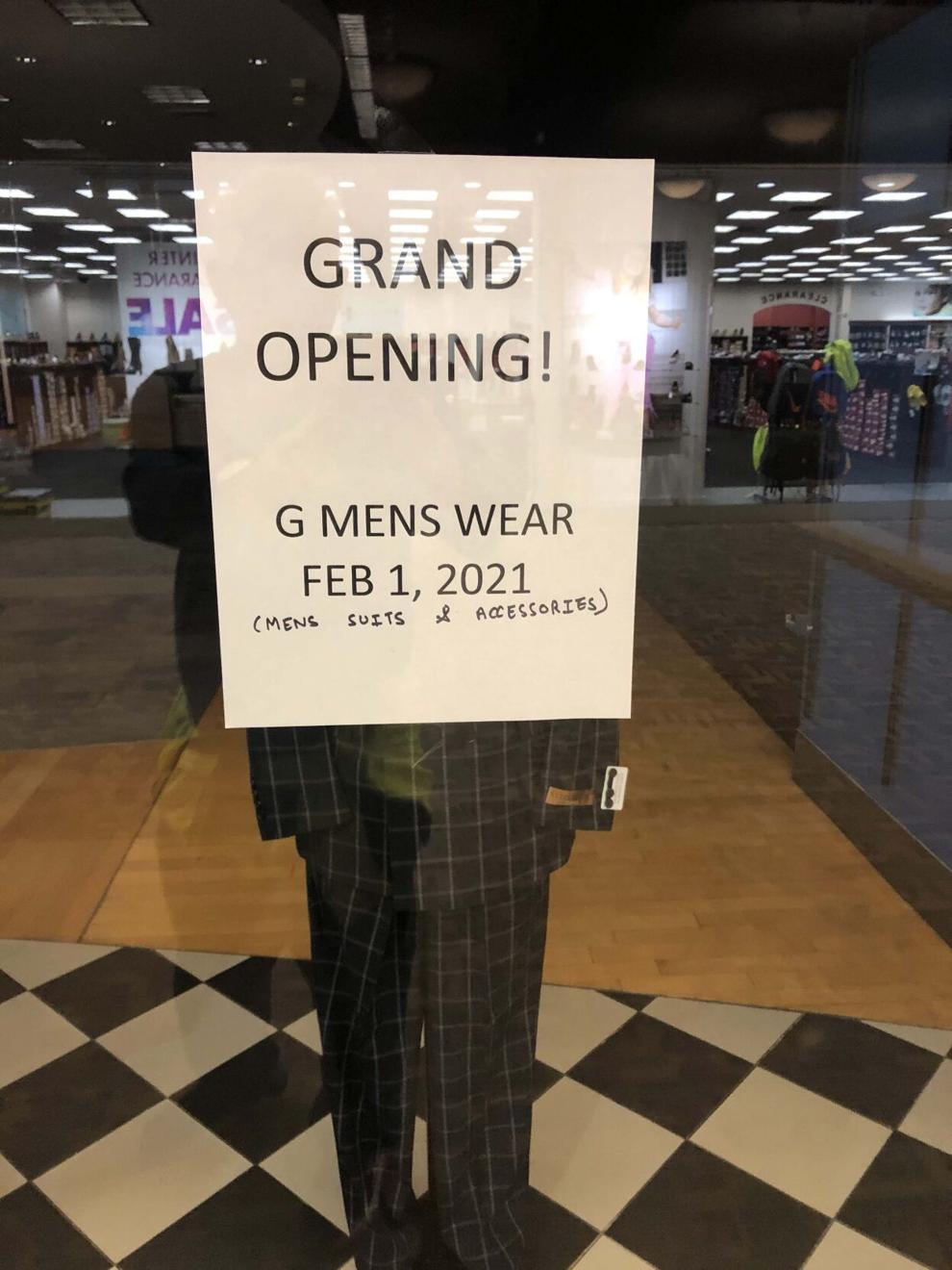 The sign in the window says G will sell men's suits and accessories.
No. 4
Catching up on the high school games. Jemal Horton, our sports editor, and his band of stringers have been keeping you informed on the local games as basketball is well underway and volleyball is headed to the playoffs. I know I miss going to the games. The number of spectators at the games is limited.
If you want to watch, many of the games are being streamed on the NFHS Network. All Cabarrus County Schools high schools have automated cameras that are streaming their home games. A.L. Brown is scheduled to get one of the camera systems soon.
The cost is $10.95 a month, with a portion benefiting the schools and the N.C. High School Athletic Association. If you're interested, contact your favorite school's boosters club or athletic director. Sometimes they have deals that are better or can benefit the school more.
No. 5
A couple rants. My email and mail recently has been critical of 8th District Congressman Richard Hudson. We've had calls for him to resign over his votes against certifying the presidential election.
This is personal (Mark Plemmons') opinion here: Richard Hudson is a nice guy, but he is one of the problems with Washington. I don't think he's ever done anything but work for a congressman and be a congressman. I personally think he is a parrot. He repeats what he is told. Richard needs to be his own man and stand up for the 8th District and quit just repeating the talking points he's been given. That goes for many others on both sides of the aisles.
Onto another rant: The N.C. Department of Transportation put up a sign saying Ridge Road. It's not Ridge Road, it's South Ridge Avenue, or Ridge Avenue. Thanks to the reader who pointed this out.
Another reader pointed out the roundabout over behind the DMV is poorly marked. I'm hoping they just haven't gotten around to putting up the correct signs.
Traffic does seem to flow better up there with Cook's Crossing closed.
I've also had several circulation complaints the last couple of weeks. One couple said our carrier always throws their paper in the ditch.
"My lot is 50 feet wide and my paved driveway is 10 feet wide, a pretty large target and hard to miss! So what is the problem?" the loyal, 30-year subscriber wrote.
Instead, the paper landed in the ditch, which was full of water.
The subscriber also said it would be easier to contact the White House than our circulation department.
I'm sorry. There's not much more I can do or say.
To the reader who thought last week's Friday Five was boring — I hope this is a little better.