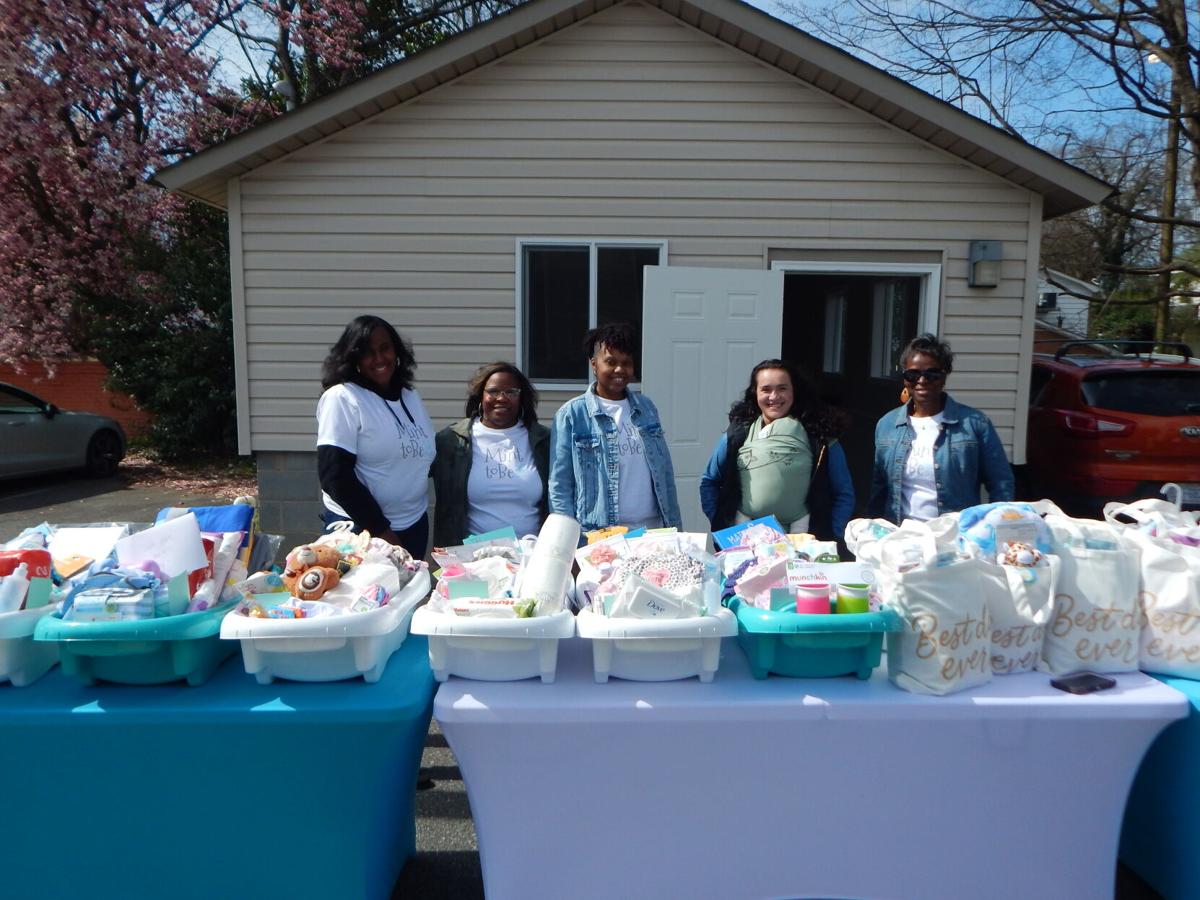 CONCORD — Sharee Allen, founder of Mint to Be, said it's important to help expectant mothers navigate pregnancy without losing themselves in the process, especially now.
Allen launched Mint to Be in the beginning of 2020 after she and her husband moved to the Charlotte area. Allen's husband was in the Marine Corps for over 11 years and was stationed in multiple countries during that time.
Allen said that through her experience as a military spouse, she saw firsthand how other military spouses and partners had to go through child bearing and rearing alone when their partners were away.
But it wasn't until 2013, when Allen had her first child, that she truly understood what a mom goes through during and after pregnancy.
"Once I became a mom, I saw the other side of the responsibility a mother has. We take on a lot, not only trying to be a mother but to be an entrepreneur or trying to volunteer or whatever it is our hearts desire," Allen said.
Allen said she did have to go through some of her pregnancy alone, but the hardest part was keeping a balance in life.
"You can lose sight of who you are when you have a baby," she said, "because all of that responsibility comes on the mom, about whether you breast feed or how you do things."
During Allen's second pregnancy, she experienced pre-eclampsia, and later, after the birth, postpartum depression.
After both pregnancies, Allen said, she wanted to do something to help other mothers navigate pregnancy and focus not just on the babies but also on the moms. She wanted to make sure mothers had tools and resources to help them after birth as well. That is how she chose the name Mint to Be.
"I want women to know they are meant to be. They are meant to be here, not only to be a mom, but whoever God created them to be," Allen explained.
Her goal for Mint to Be was to provide resources for moms and babies, whether that be counseling or essential items. One of the charity's board members is a postpartum counselor and has offered free services to Mint to Be's moms.
During the pandemic, the charity has also been busy hosting several talks covering mothers' mental health, handing out essential items to expectant mothers and even supplying groceries.
One of Allen's major goals for Mint to Be is to provide mothers the care and help they need year-round, not just on special occasions like Mother's Day and baby showers.
"I felt like we needed that extra support. A lot of moms have a baby shower, but then that is it. Everything goes away. It is that one day, but what about throughout the year? What about after the baby is born? What if she is suffering mentally?" Allen said.
To help kickstart that goal, Allen hosted a drive-thru baby shower March 20 in partnership with VIDA Wellness Center. At least 25 moms signed up for the shower and drove by to pick up their essential items and a few extra goodies like a cupcake and water bottle.
Taiya Burdette, the first mom at the shower to pick up her items, said having an organization like Mint to Be is a needed resource.
"It means a lot," Burdette said. "We are just starting our college careers right now, so this is going to help out a lot."
The pandemic, Allen said, has been difficult for some expectant moms. Some mothers had to go to doctor's appointments alone, give birth without family present or just felt isolated while staying at home. Many of the ways Allen has advocated in the past for mothers to give self-care, like massages, going out to dinner with friends or taking a walk, weren't always possible during the pandemic. Allen had to shift her self-care message and rethink how to hold some events like the baby shower.
Allen had planned to host the shower in August 2020 as a brunch, but due to the pandemic, those plans had to change. Yuly Rodriguez, one of the founders of VIDA Wellness Center, helped Allen find a way to host a shower with social distancing. Rodriguez said she and Allen became acquainted over mom social media pages.
"When Sharee reached out to me and she told me what she did for the community and how COVID had affected mothers, we said, well this is why we were created," Rodriquez explained. "One of our pillars is community, and this is a way for us, as things get back to normal, to have a way to bring our community back together and support each other."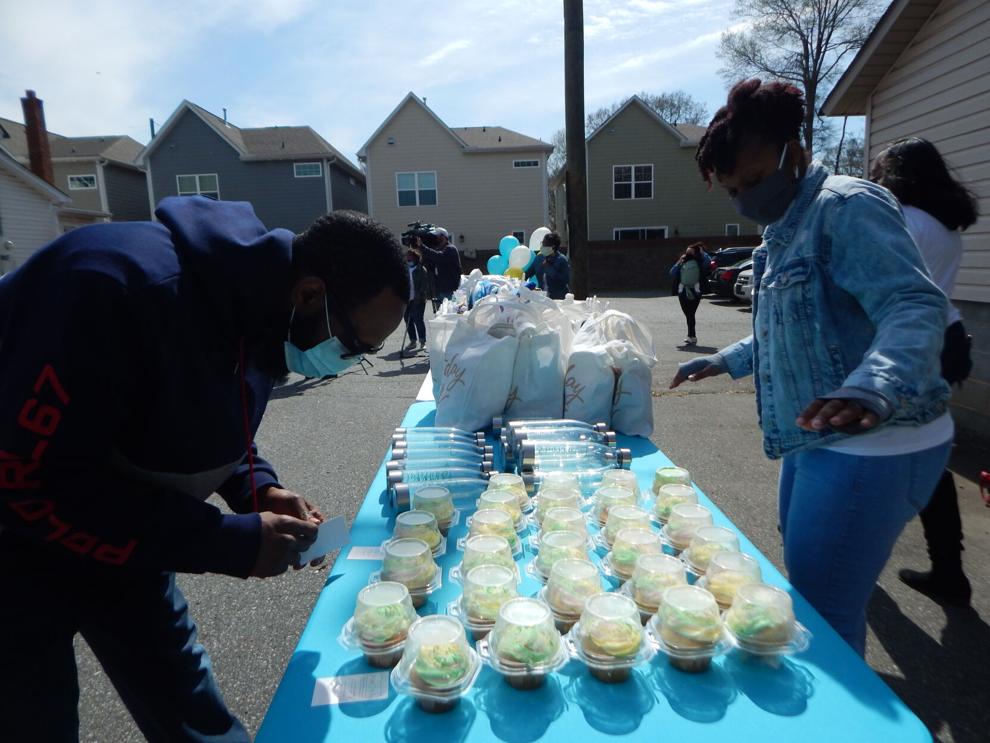 Through her business, she works with the Kendra Scott store in South Park Mall and hosts flower bars where she is able to talk with customers about her charity. Through a give-back program with Kendra Scott, Allen has also been able to donate to Florence Crittenton Services, Inc. in Charlotte.
To help keep Mint to Be going, Allen has set a goal to have 5% of her business' proceeds go toward Mint to Be by July 2021.
For now, though, Allen said she is ecstatic that Mint to Be is already making an impact and is reaching more moms.
"I am super happy that there is a need," Allen said, "and I can make that need met."