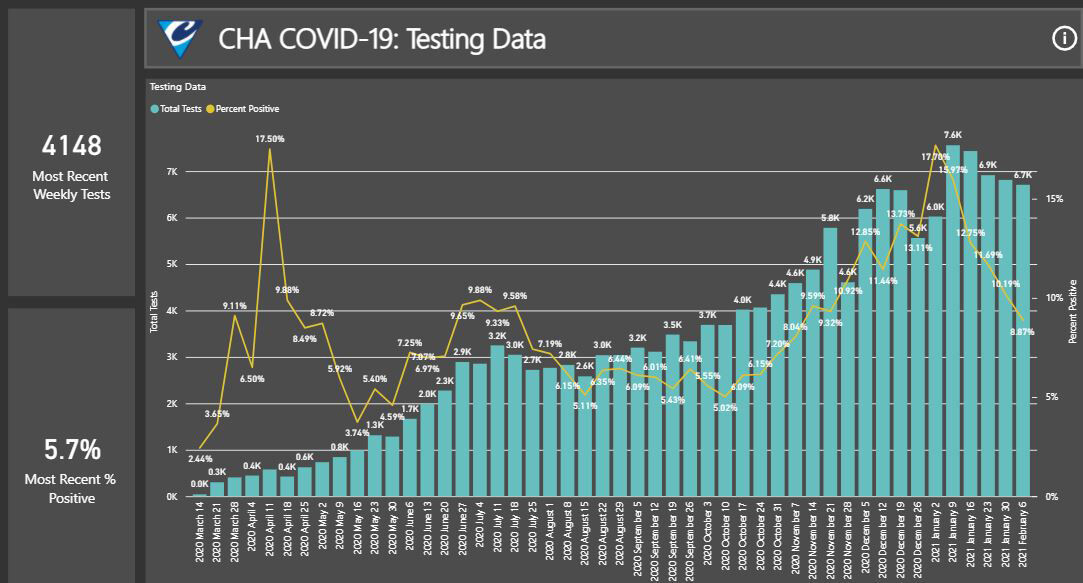 On Tuesday, Gov. Roy Cooper and N.C. Department of Health and Human Services Secretary Dr. Mandy K. Cohen gave an update on the state's current data, trends and vaccination progress as Wednesday also marks the opening of vaccine eligibility for Group 5.
This means anyone 16 years and older who wants a safe and effective COVID-19 vaccination is eligible to get one, according to a news release.
"We remain focused on getting people vaccinated as quickly and as equitably as possible and continuing to slow the spread of the virus," said Cooper. "The more people we vaccinate, the more we can safely do."
North Carolina continues to focus on distributing vaccines quickly and equitably. To date, the state has administered over 5.2 million doses. About 39% of those 18 and older are at least partially vaccinated, and 26% of those 18 and older have been fully vaccinated, according to the news release.
"These tested, safe and effective COVID-19 vaccines will help us get back in control of our lives and back to the people and places we love — like safely hugging a grandmother, traveling to see vaccinated family or friends, or having a potluck dinner with your vaccinated neighbors," said Cohen.
In McDowell County, anyone 16 years or older can get appointments for the vaccine.
"Appointments for the COVID-19 vaccine for anyone 16 years of age and older are available this week," said Emergency Services Deputy Director Adrienne Rivera-Jones on Tuesday.
First dose appointments in McDowell can be booked online by visiting http://www.myspot.nc.gov and searching for Grace Community Church or by calling the Vaccine Call Center at 828-803-4552. Homebound citizens who want the vaccine but are unable to reach the clinic at Grace Community Church are encouraged to contact the Vaccine Call Center for further assistance. In partnership with the Community Paramedic Program, homebound citizens can have the vaccine delivered and administered at their home.
McDowell County vaccine doses administered:
Total doses administered: 21,515
Also on Tuesday, the McDowell County Health Department reported that two additional McDowell residents have tested positive for COVID-19.
The latest report means McDowell has a total number of 4,909 positive cases. There have been 42,454 tests conducted, 37,535 negative results and 10 tests are pending results. At the time of Tuesday's report, there were 39 people in quarantine, 4,793 out of quarantine and 77 deaths. McDowell County's 14-day positivity rate is 6.9%, according to a news release.
McDowell County Health Department; Monday, April 12 from 8:30-10 a.m.
State health officials are continuing to monitor the presence of COVID-19 and its more contagious variants in North Carolina, which is why it is important to continue to follow the state's mask mandate and practice safety precautions, including the Three Ws — wear a mask, wait 6 feet apart, and wash hands often, according to the news release.
Dr. Cohen also provided an update on North Carolina's data and trends.
Trajectory in COVID-Like Illness (CLI) Surveillance Over 14 Days
North Carolina's syndromic surveillance trend for COVID-like illness is decreasing.
Trajectory of Confirmed Cases Over 14 Days
North Carolina's trajectory of cases is level.
Trajectory in Percent of Tests Returning Positive Over 14 Days
North Carolina's trajectory in percent of tests returning positive is level.
Trajectory in Hospitalizations Over 14 Days