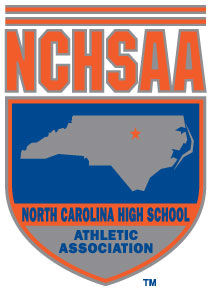 CONCORD -- During its spring meeting earlier this week, the N.C. High School Athletic Association board of directors approved a proposed realignment format scheduled to begin in 2017.
The realignment format would use a 20-30-30-20 model, which would place 20 percent of public schools in Class 1A, 20 percent in 4A and 30 percent going to both 2A and 3A conferences. Non-football playing schools will be removed from the conferences when lines are first drawn between conferences, and then added back in for conferences to be further developed.
One thing that has many area athletics directors excited is the prospect of all of the high schools in Cabarrus County, with the exception of Class 2A Mount Pleasant, being placed in a 3A conference.
"We're crossing our fingers that everybody in (Cabarrus County) will stay 3A, but we're still two years away from that," Cox Mill athletics director Brad Hinson said.
Hinson further stated that placing all the high schools throughout Cabarrus County in the same conference would benefit the athletic programs tremendously.
"This will keep the same familiarity between teams," Hinson said. "It will also create and strengthen local rivalries and improve gates (ticket sales, concessions), instead of having to travel."
Hinson noted that by keeping the Cabarrus County schools in the same conference, schools such as Cox Mill would no longer have to travel to play schools in Mecklenburg County, such as West Charlotte, Mallard Creek and Vance.
"Whenever we have to travel to those schools or they have to come over here, you never have as many (fans) in attendance as you would when you have us playing Hickory Ridge, Robinson or West Rowan,' Hinson said. "This will create true rivalries and bragging rights. It will also benefit us tremendously because we won't have to play 4A ball. We don't want to play 4A, unless we have to."
Hinson also believes it will create a more level playing field for athletic programs such as Cox Mill, Hickory Ridge and Central Cabarrus because all three schools have similar student enrollment numbers, while Concord, Jay M. Robinson, A.L. Brown and Northwest Cabarrus all have roughly the same number of students.
"These are all great backyard rivals," Hinson said. "These kids all play together at Carolina Courts, they hang out at the malls. It's going to make it like a county championship kind of thing."
Mount Pleasant athletics director Philip Furr, whose school will remain in the 2A ranks, said he is in favor of the 20-30-30-20 model, instead of a 25-25-25-25 setup.
"We weren't going to be affected either way," Furr said. "Our preference is to remain in the 2A conference.
A.L. Brown athletics director Noah Lyon said the proposed formula is what he's wanted all along because it addresses parity throughout the conference. Lyons also mentioned that other states, such as South Carolina, use a similar formula.