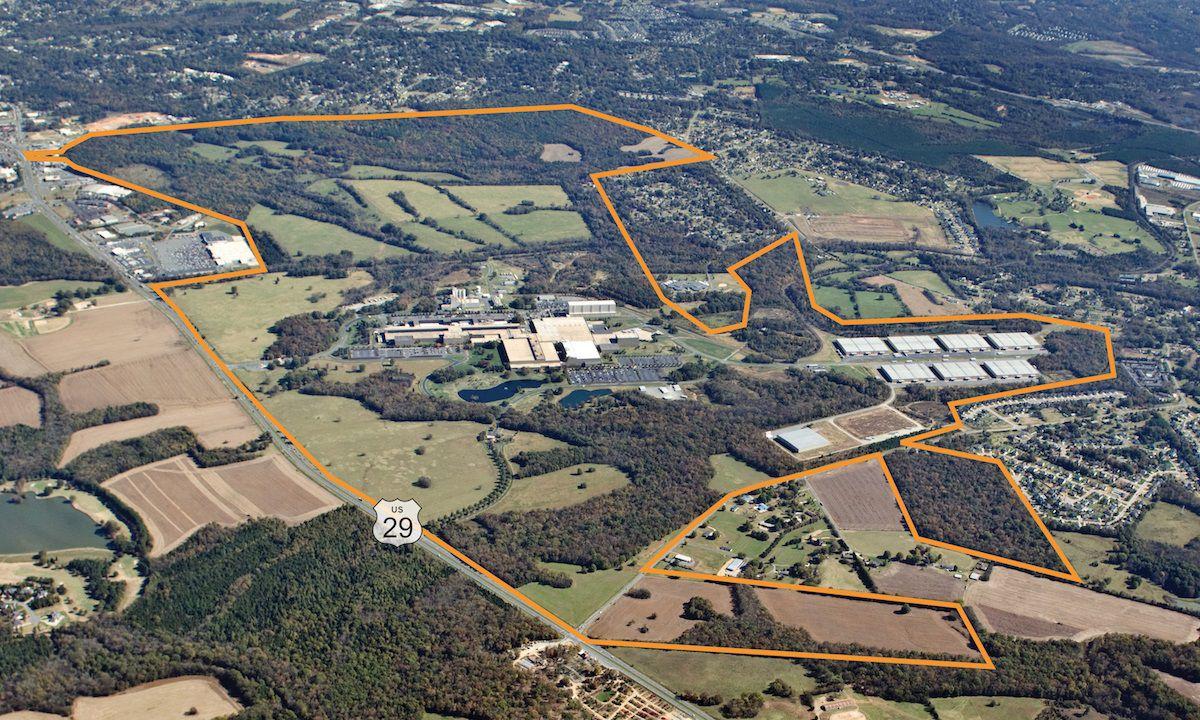 The dairy farm turned world's largest cigarette manufacturing plant, turned cutting edge battery technology plant is now The Grounds at Concord and officially on the market for sale.
The property of course is the Philip Morris property along Concord Parkway. Philip Morris moved out several years ago, later selling to Jostein Eikeland, who founded Alevo. Alevo declared bankruptcy in August, 2017, laying off all its employees.
It's been a complicated story since Philip Morris got out of the picture in 2014.
The latest announcement seems pretty straight forward, but there is still some mystery.
#1 The Pitch – JLL Carolinas sent out a press release this week announcing The Grounds at Concord and its marketing efforts. The company has created a webpage with a lot of information about the property, aimed at potential buyers and developers; www.thegroundsatconcord.com.
Here is a portion of the press release:
"With excellent highway access, robust infrastructure and proximity to the Charlotte metro area's attractive labor pool, The Grounds at Concord represents one of the most unique opportunities to develop and reposition a property of this size in the Southeast," said Chase Monroe, Carolinas Market Director with JLL. "While the interest level in this site has been high, the owner is committed to a thoughtful, deliberate process that creates lasting benefits for the Concord community."
Located along U.S. 29, The Grounds at Concord offers unparalleled transportation access with four separate four-laned routes to Interstate 85. The main 2.3-million-square-foot building can be subdivided or converted into manufacturing or distribution space and is supplemented by another 1.1 million square feet of distribution space in eight warehouse buildings. The existing buildings could be leased for near-term occupancy or redeveloped for a new, long-term use.
The 1,000 acres of developable land can be divided into multiple parcels that would support a variety of uses. Approximately 300 acres are located between U.S. 29 and the main manufacturing facility, while another 700 acres are located east of the main plant.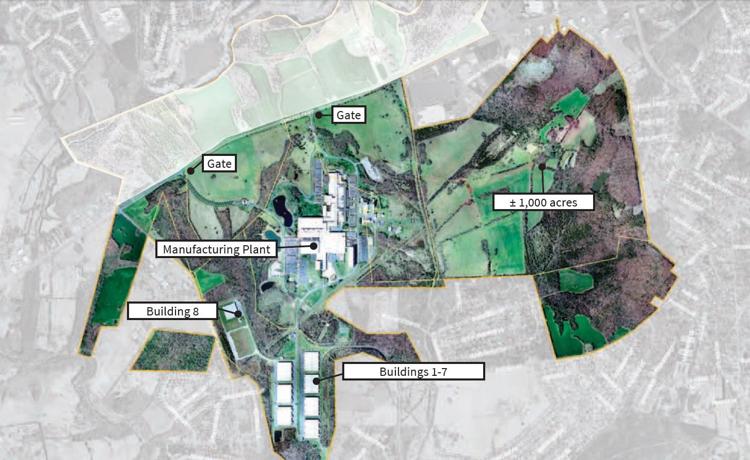 #2 Interesting numbers – The marketing brochure developed by JLL Carolinas includes some interesting numbers about our community. The numbers come from ESRI (a data and mapping company) and the North Carolina Department of Labor.
Here are some Cabarrus County stats:
2018 population                      209,519
2023 project population         231,350
Median age                             37.8
Median household income     $62,046
Labor force                             106,945
Unemployment                       3.3 percent
Statistics for a 30-mile radius of the property:
2018 population                      2.033 million
2023 project population         2.23 million
Median home value                $205,474
Percentage of college education or better    68.3 percent
#3 What's not included? The property across Concord Parkway from the gates and plant portion is not included.
We've heard rumors and speculation about that property on and off for years. Anybody remember when we talked about Philip Morris building a Miller plant over there? It never happened.
The latest speculation is that somebody will "Birkdale it". That refers to the mixed use development in Huntersville on N.C. 73 just on the other side of I-77. It features a town center style commercial area with apartments, condos and a variety of other uses in a compact area.
People will have plenty to say when and if such a proposal ever comes up. It would require a zoning change.
It's about 415 acres with a lot of frontage on Concord Parkway and a little bit on Rock Hill Church Road. The zoning is I-2 (industrial), with a narrow strip of agricultural zoning on the back of the property.
#4 Who owns the land? There are two short answers. Bootsmead LeaseCo LLC is the owner. It is a Charlotte-based company formed in 2014.
The Charlotte Observer reported Bootsmead was formed by Wellford Tabor, who was the registered agent. He's involved with Keeneland Capital, which manages a series of investment partnerships.
The second answer is we don't know. We don't know who is involved in the partnerships.
Bootsmead was formed after Eikeland and Victory Industrial Park bought the Philip Morris property for $68.5 million.
The Observer reported Bootsmead bought the property from the Eikeland group for $67 million, then leased back the property to Alevo.
Let's muddy the waters a little more.
One of Eikeland's investors reportedly was Russian oligarch Dmitry Rybolovlev, who made his fortune in fertilizer. He's also the man who bought Donald Trump's Palm Beach mansion for about $100 million. That was in 2008, long before Trump became president.
#5 Unanswered questions. Right now we have as many questions as answers on this property, but many will be answered in the coming months. A JLL Carolinas representative scheduled an interview with us, but cancelled. I hope I didn't scare them off with the list of questions I submitted. This is not unusual.  When there's millions of dollars on the line, everybody wants to make sure they have their ducks in a row and everybody wants to make sure they say the right things.
Here are most of the questions that were submitted (a couple were answered above):
What kind of things is the property being marketed for?
Are you looking for one tenant, a developer, a combination? Is the sale all or nothing or will there be pieces available?
How does the DOT/City of Concord desire to extend Rock Hill Church Road to realign Union Cemetery Road affect the plans? Does it make that portion of the property more attractive or change the scope of business (more commercial than industrial for example)?
Are there things that Concord, the county or the state need to do to help with getting something going? Are there road or infrastructure improvements needed?
Why is the land across Concord Parkway not included?
Stay tuned. If the economy remains this hot, The Grounds at Concord will attract a lot of attention.
Be the first to know
Get local news delivered to your inbox!